Tips for How to Get Rid of Acne, Pimples, & Other Blemishes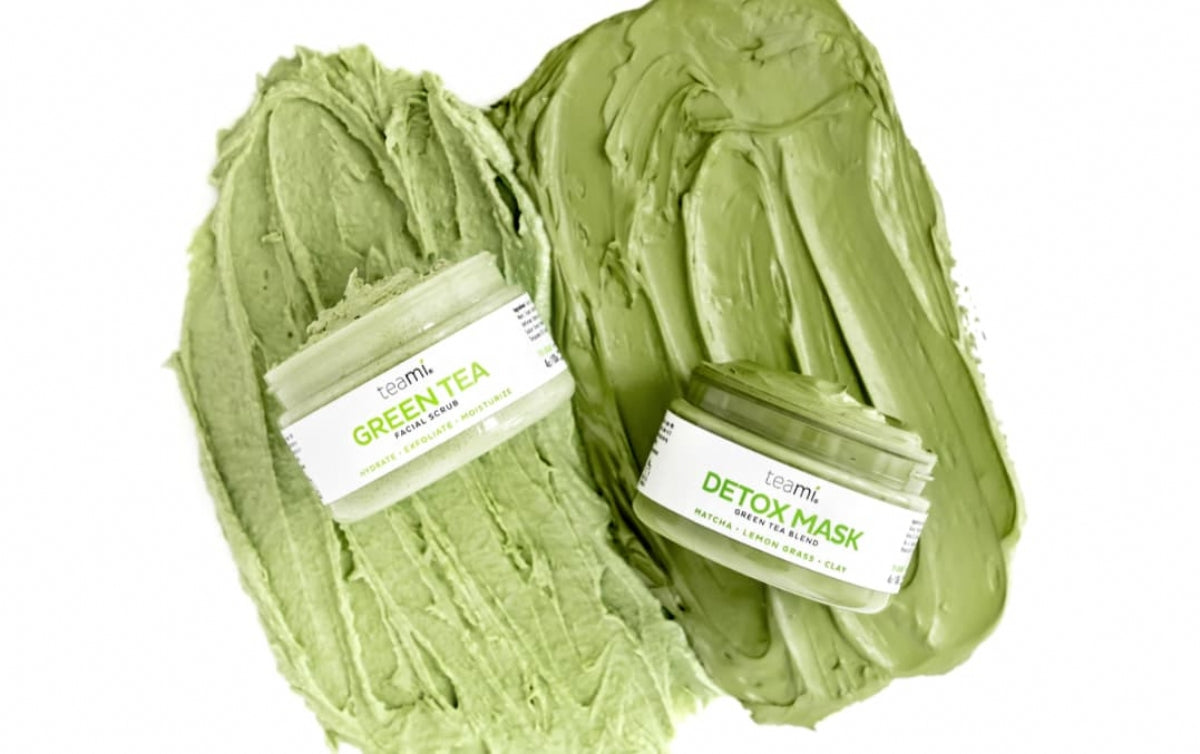 9 Tips For Happier & Healthier Skin
We've all been there.
Waiting months for a holiday or event, only to discover a breakout the day before. Canceling plans because we just can't go in public with the onset of blemishes. Or getting involved in the vicious cycle of applying makeup to cover up blemishes but only making breakouts worse.
One thing's for sure, when you feel like your face is glowing, you feel fabulous and as though you can hold your head up high.
And why should this be something you can't enjoy all of the time?
Thankfully, now you can.
What Are Blemishes?
Blemishes are imperfections that often appear on your face, including blackheads, whiteheads, uneven skin tone, dark spots, pigmentation, scars, and other marks and spots.
Without the right treatment, they can often get worse, making you feel unattractive and as though you're lacking your natural glow.
What Causes Blemishes?
The primary cause of blemishes is when your skin produces too much oil. As your pores become clogged with this oil, dead skin cells, dirt, bacteria, and sweat, this can cause a breakout.
In the upper layers of your skin, this clogged pore will turn into a blackhead or whitehead, but when it gets deeper into your skin, it can lead to those vicious red marks and painful bumps that are synonymous with acne.
Even after the acne has cleared, it often leaves behind a blemish. This means, the only way to deal with blemishes properly is to tackle them head-on, rather than waiting (and hoping) they'll clear up on their own.
Without further ado, let's find out how to get rid of blemishes so you never have to feel self-conscious again.
How to Get Rid of Blemishes Using These 10 Proven Ways
Facial oils have been used for centuries by women who wished to remain younger-looking, longer.To try this solution, reach for a high-quality facial oil that features pure, botanical ingredients, like Teami Soothe, Teami Repair, and Teami Glow.
Each oil has unique ingredients that all will help with acne spots, blemishes, and irritated skin. Just a few drops in the morning, evening, or both are enough to boost your skin's moisture and begin to plump out lines and wrinkles.
Our Green Tea Face Scrub and Green Tea Detox Mask work magically to exfoliate and pull out imperfections to create soft and glowing skin!
2. Use Egg Whites to Open Your Pores
Egg whites, which are rich in proteins, act as an astringent to soak up excess oil and clear your pores. Applying egg whites before exfoliating and cleansing your skin will make these processes far more effective as it'll open up your pores. However, due to their drying nature, you should only use once or twice a week.
To create your own egg white mask, simply break an egg white into a small bowl before whipping it until it's light and frothy. Then, apply to your face using a clean cotton pad before leaving it to dry. Apply a second layer and leave this to dry too.
After 15-20 minutes wash off with warm water.
3. Try Aloe Vera to Rejuvenate Your Skin
Aloe vera boosts skin rejuvenating and healing properties, which makes it the perfect product to add to your skincare regimen. With its polysaccharides and antioxidants, it helps restore your skin's natural glow and remove blemishes and scars by encouraging new skin cells to form.
It's also got great anti-inflammatory properties that can help soothe any current acne breakouts. What's more, it can be used as often as twice a day – even being left on overnight!
All you need is a fresh aloe vera leaf which you cut open to extract the gel from inside. Apply this to your skin and leave for at least 15 minutes before rinsing off with warm water.
4. Make an Oatmeal Mask to Cleanse Your Skin
Oatmeal is proven to cleanse and soothe the skin while also helping blemished or damaged areas with its antioxidant properties.
Create your mask by using rose water and 2 tablespoons of uncooked oats to create a paste. Add a drop or two of lemon juice to help lighten your blemishes. Apply to your face liberally before leaving for 10-12 minutes and rinsing off with warm water.
This is suitable for using twice a week.
5. Use Shea Butter to Nourish Your Skin
Not only will shea butter work to nourish your skin but it'll also help reduce the appearance of scars and blemishes with the vitamin A it contains. It also works to keep your skin looking smoother and younger.
For best results, use shea butter (the organic kind is best) every night, massaging it deep into the target areas so your skin completely absorbs it. Leave it on when you go to bed so it can absorb further and work its magic.
6. Choose Tomato or Lemon Juice to Lighten Blemishes
Fresh lemon juice or tomato juice is great for helping lighten the appearance of blemishes.
Lemon juice works like bleach (but far less harsh) on your skin, evening out your skin tone and reducing the appearance of scars and blemishes.
Tomato juice also helps remove skin tan and blemishes with its vitamin C and antioxidants. Just take one small tomato to create a pulp and massage it into your face.
You can use both of these every day – just apply to the necessary area for 10 minutes before washing them off.
Got sensitive skin? You may want to dilute lemon juice with a bit of water beforehand.
7. Use Honey to Improve the Health of Your Skin
Honey has emollient and humectant properties which means it's great at keeping your skin in tip-top condition, nourishing your skin cells.
And with its antioxidants, it'll also fade scars by replacing these cells with new, undamaged ones, removing free radicals from your skin. Just apply raw honey to your blemishes for 15 minutes each day, rinsing off with warm water.
Honey can also be combined with lemon and other ingredients to create indulgent face masks, like the next one.
8. Apply a Yogurt Mask to Exfoliate Your Skin
Lactic acid is found in yogurt and this works as a blemish lightening agent and exfoliant. It also helps remove scars and blemishes and prevent future breakouts.
To create your own mask, take 2 tablespoons of plain yogurt and mix with another ingredient – this could be honey or turmeric (which also contains skin healing and antioxidant properties). Thicken with half a teaspoon of gram flour.
Mix thoroughly and apply all over your face. Leave it on for 20 minutes before rinsing with warm water. Try this 2-3 times a week.
9. Consider Dermabrasion
Dermabrasion works in a similar way to a chemical peel, minimizing any scars, removing fine wrinkles, and resurfacing your skin.
However, during dermabrasion, your skin specialist will remove the top layer of your skin with a brush that rotates at high speeds – rather than applying a product that peels off this layer.
The amount of skin that needs removing will depend on how deep and large your scars are, but this is all something that will be discussed with you before your treatment takes place.
While this type of treatment is particularly beneficial, if you are conscious of your scars and feel as though milder treatments aren't working, you should be aware of the potential side effects involved. These include fever blisters, changes to the pigmentation (the color) of your skin, and thickening of the skin. All of these side effects can be countered with other medications/treatments.
It's Time to Live a Blemish-Free Life
Hopefully, all of the above have shown you how to get rid of blemishes quickly, easily, and affordably.
Whether you want to try in-depth treatments like dermabrasion or want to keep things as natural as possible, there's a blemish-free option for you.
Love,
Adi Arezzini | @adiarezzini
Co-Founder + CEO, Teami Blends
Certified Holistic Nutrition Coach
---
Discover Our Natural Skincare
Subscribe to our Newsletter
Subscribe to our newsletter and get 10% off your first purchase
IT'S NOT JUST
TEA

, IT'S A LIFESTYLE