Wellness Support Gummy Bundle
Wellness Support Gummy Bundle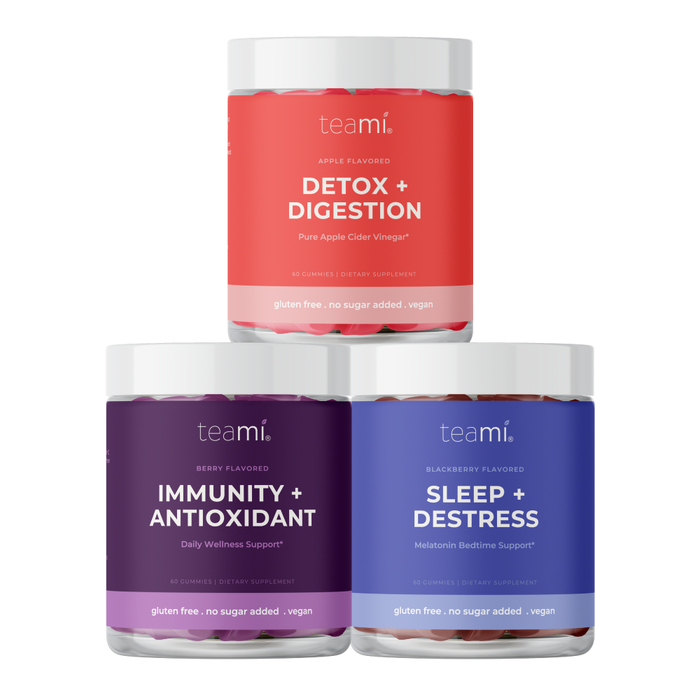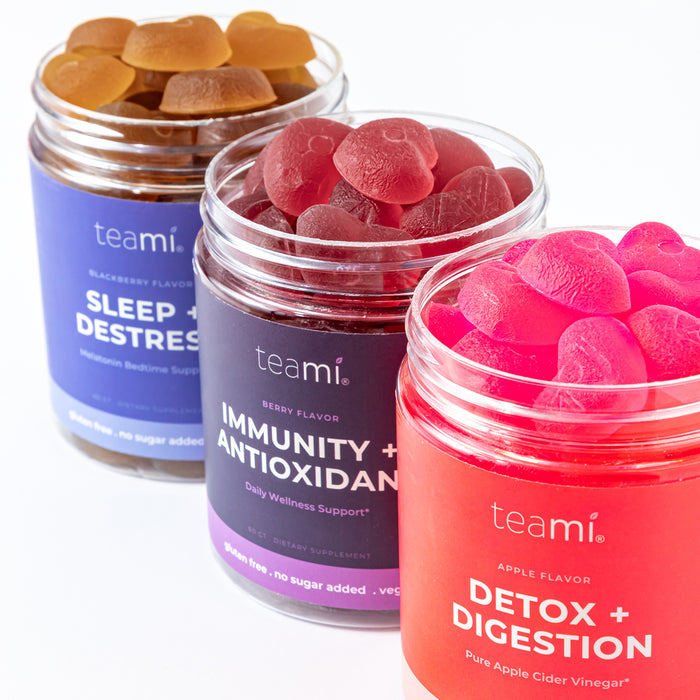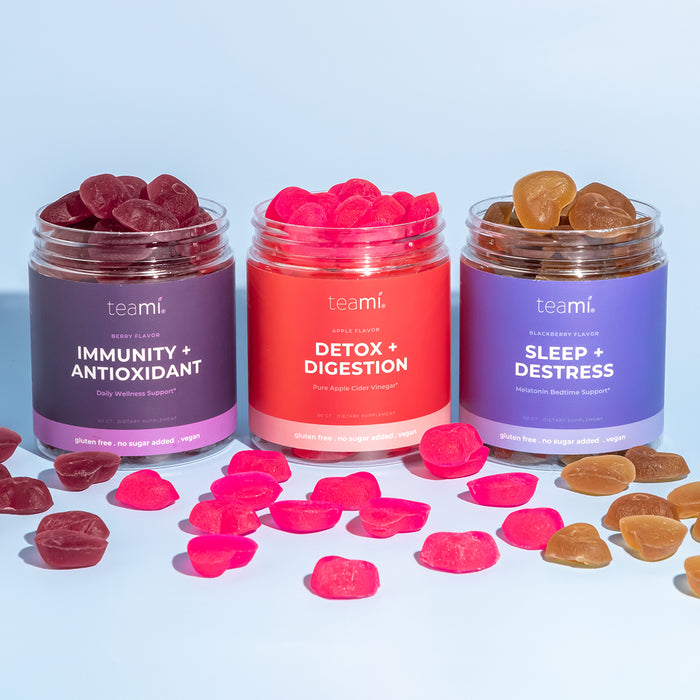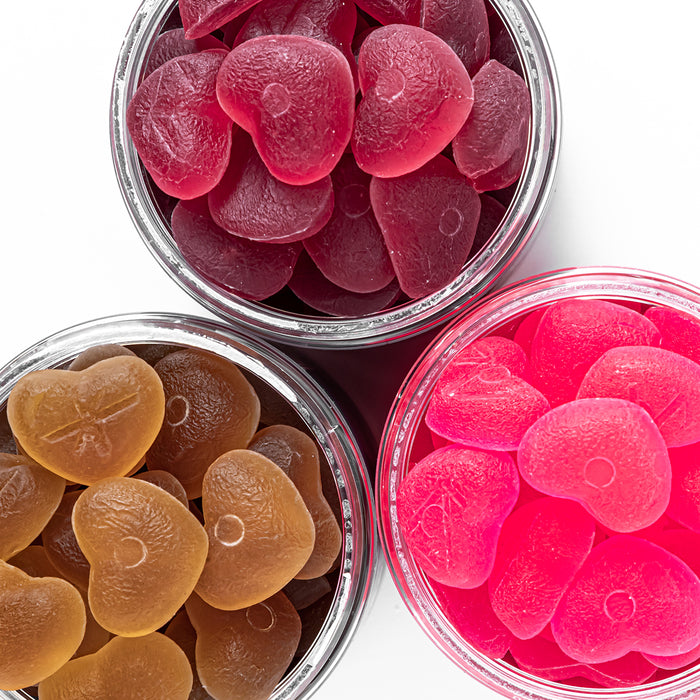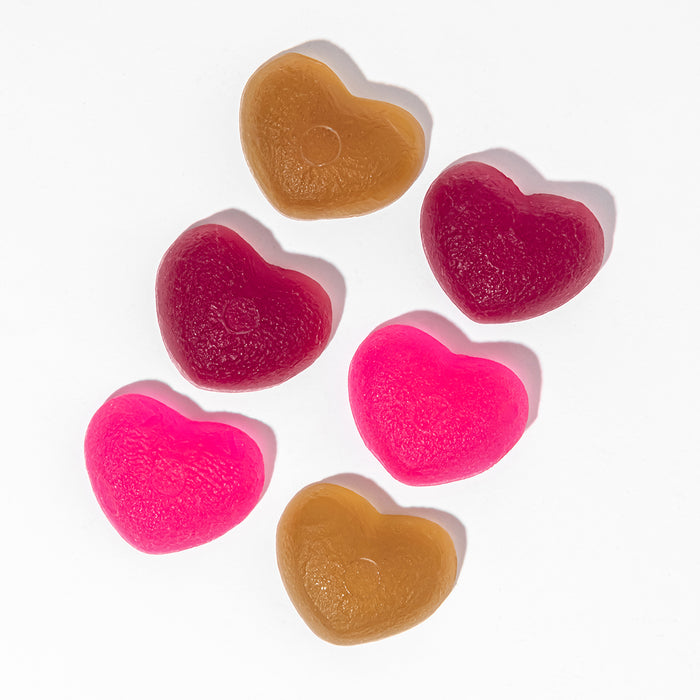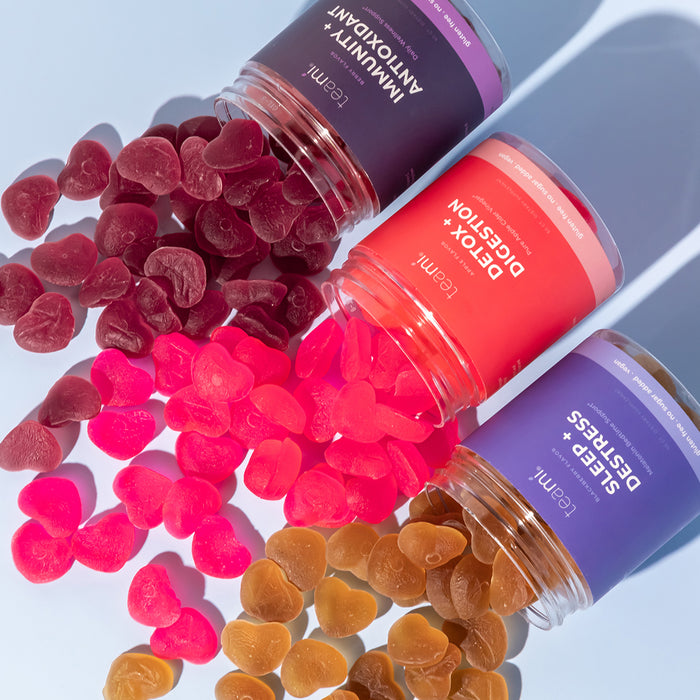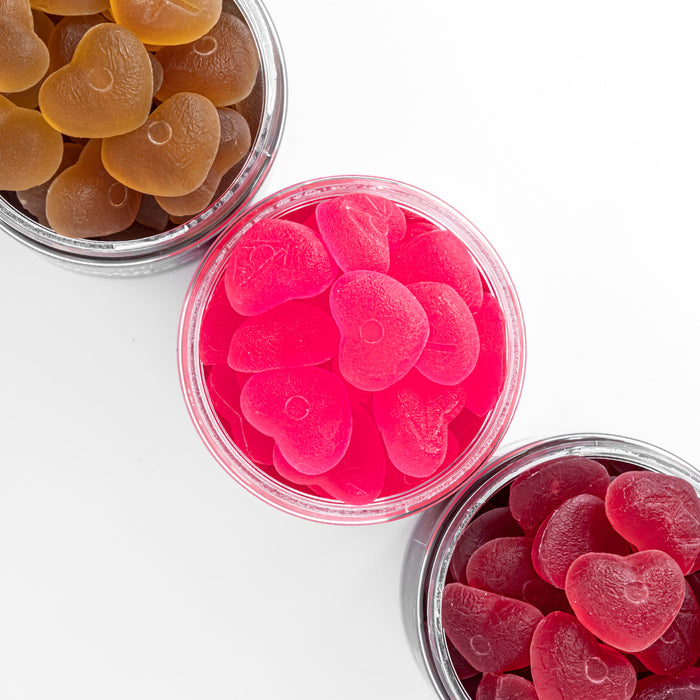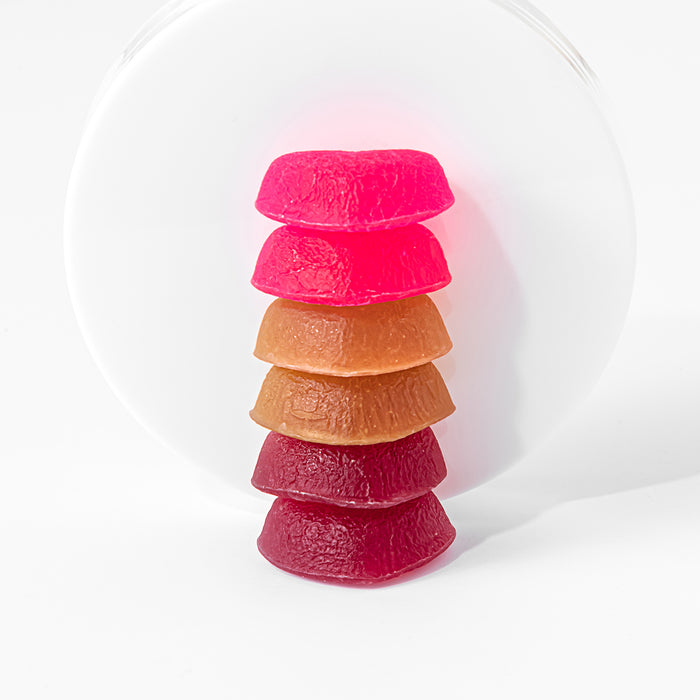 Feel strong, balanced and confident with our Wellness Support Gummy Bundle! Add these gummies to your daily wellness routine for a balanced belly, immune support and relaxation.*
Detox + Digestion, Apple Cider Vinegar Gummy Get your daily dose of support for belly balance, gut health and natural energy! Formulated with the Apple Cider Vinegar, Vitamin C and Vitamin B12 to support daily digestion, control bloat, support immunity and promote overall well being!*
Immunity + Antioxidant, Elderberry and Vitamin C Gummy Vitamin Feel strong, balanced and supported throughout the day! Formulated with immunity-loving ingredients like elderberry, zinc and high potency vitamin C, these vegan berry gummies help fortify your natural defenses!
Sleep + Destress, Melatonin Bedtime Support Gummy Vitamin Get the beauty sleep you've always dreamed of! formulated with Melatonin, L-Theanine and herbal botanicals to help you unwind, relax and drift into dreamland.*
Looking and feeling your best just got easier…and a lot more delicious. ;)
Vegan
Kosher
Gluten-Free
Sugar-Free
NON-GMO
Allergen Free
Woman Owned
30 Servings
(you save $4 by getting this bundle!)
Detox + Digestion
Apple Cider Vinegar, Vitamin C, Vitamin B12, Maltitol, Pectin, Water, Citric Acid, Pomegranate Juice, Grapeseed Oil
Immunity + Antioxidant
Elderberry, Vitamin C, Zinc, Maltitol, Pectin, Water, Citric Acid, Grapeseed Oil
Sleep + Destress
L-Theanine, Melatonin, Chamomile, Lemon Balm, Eschscholzia, Maltitol, Pectin, Water, Citric Acid, Grapeseed Oil
Take 2 Detox + Digestion and 2 Immunity + Antioxidant gummies as part of your daily wellness routine! These gummies are caffeine free and you can take them at any time of day!

Take 2 Sleep + Destress Gummies 30-60 minutes before bed.
These statements have not been evaluated by the Food & Drug Administration. This product is not intended to diagnose, treat, cure, or prevent any disease.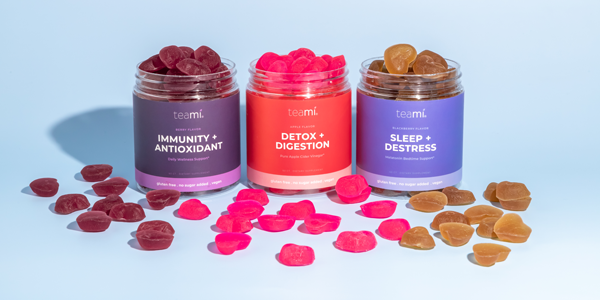 Teami Blends Gummies
I had the Sleep and Immunity from a subscription (Fab Fit Fun) and I loved them! I went onto Teami Blends to get more and I chose 4: the Sleep/Destress (definitely helps!), Detox/Digestion (I take after dinner), Immunity/Antioxidant (I'm a 3rd grade teacher & I need protection from those germs), and Beauty & Collagen (because I need all the help I can get at 50!). They taste delicious! Do they work? I don't know for sure, but I don't take vitamins so this is my way of taking vitamins- the ones I feel I need for "me." They are supplements to aid in my healthy diet, exercise & sleep each day :) I DO recommend!!
Love them
ABSOLUTELY love the gummies
Subscribe to our Newsletter
Subscribe to our newsletter and get 10% off your first purchase
IT'S NOT JUST
TEA

, IT'S A LIFESTYLE