Our Teami Glow Facial Oil is infused with rose petals, cinnamon bark and jojoba oil to provide skin with a dewy hydration and natural glow. Oils are a pure form of moisturizer that seamlessly absorbs into the deeper layers of your skin leaving it soft, nourished and radiant! Perfect for all skin types.
Star ingredients in Teami Glow:
Jojoba Oil - because Jojoba oil is very similar to our own skin oils, it immediately penetrates skin and absorbs easily for ultimate moisture without clogging pores.
Rose Petals - not only are roses a beautiful botanical, but they are also known for hydrating and refreshing the skin when used in a beauty routine.
Cinnamon Bark - traditionally used as a spice, cinnamon can also be used skincare superfood in your routine to plump up and restore skin's natural glow.
Made with 100% pure plant extracts and natural mineral ingredients, you will not find any harmful fillers, preservatives or chemicals added. We uniquely formulated each oil by selecting the perfect ingredients to blend together harmoniously.
Teami Glow Facial Oil seamlessly absorbs into skin and is perfect for morning or night time application.
Caprylic / capric triglycerides, Fraction- ated Coconut Oil, Camellia Seed Oil, Jojoba Oil, Organic Grapeseed Oil, White Tea & Floral Botanical Essence, Vitamin E, Rose Buds & Petals & Cinnamon Sticks
Use the dropper to apply 3-4 drops into the palm of your hand or directly onto skin. Rub the oil together to warm it up and apply to skin in circular motions. Use oils in the morning before you put on makeup or before bed. Our oils absorb into the skin and leave it protected all day long.
Due to the all-natural ingredients in this product, change in color and texture may appear over time. This does not lessen the effectiveness of the product. For best results, keep out of hot or fluctuating temperatures. If you are allergic to any herbs or botanicals consult a doctor before use and patch test. This product has a 24-month shelf life.
These statements have not been evaluated by the Food and Drug Administration. This product is not intended to diagnose, treat, cure, or prevent any disease.
Skin Concerns:
Dark spots, Dryness, Sensitivity
Luuuvvv It!
So I recently purchased the glow serum and I've been using it morning and night and I have to say I Love it! It gives my skin the perfect glow. I've also notice my dark spots fading away.
Skin Concerns:
Dark spots
Must Have
My daughter and I love this oil! It helps prevent acne for her and fades my dark spots.
Skin Concerns:
Acne, Anti-aging, Dark spots, Dryness, Dullness, Oiliness, Sensitivity
Amazing!
Love this oil! I have sensitive and fair skin and it does not irritate it at all, but brings out my natural glow which is nice cause I can use less blush and highlighter when applying makeup. If you are looking for a natural way to brighten and warm up your skin I recommend it. Inuse it everyday but once a week I will apply it and use my facial steamer for 20 minutes. The smell is amazing, and it makes your skin so fresh and bright. I always run any left overs from my hands through my hair and my hair loves it too. Its very light and softens my hair better than my hair serum so now it has a double purpose. Love it!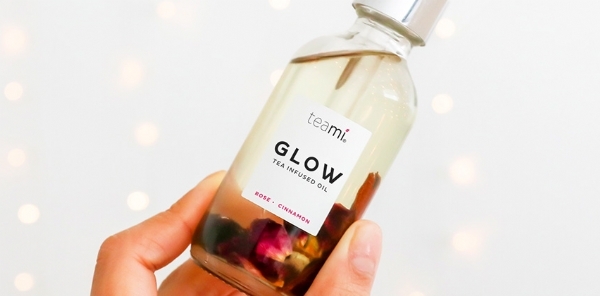 Subscribe to our Newsletter
Subscribe to our newsletter and get 10% off your first purchase
IT'S NOT JUST
TEA

, IT'S A LIFESTYLE