Bloat Banish, Herbal Belly Cleanse
Bloat Banish, Herbal Belly Cleanse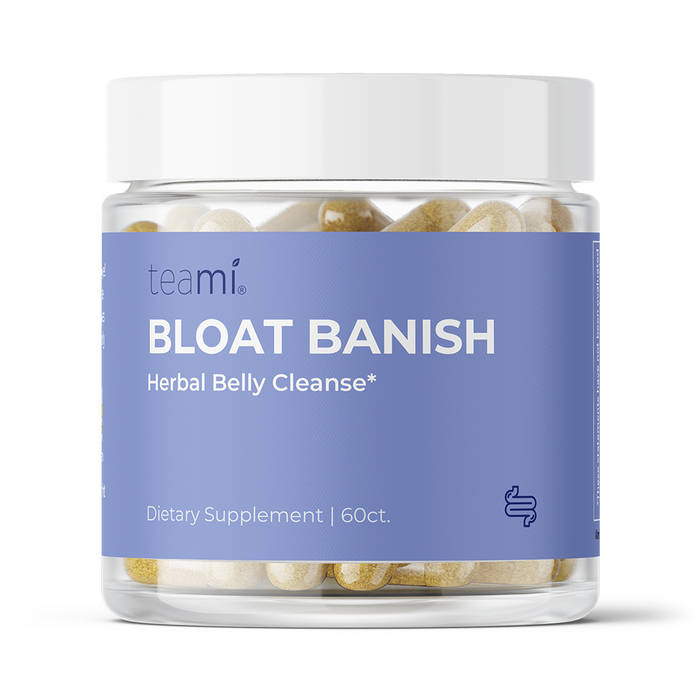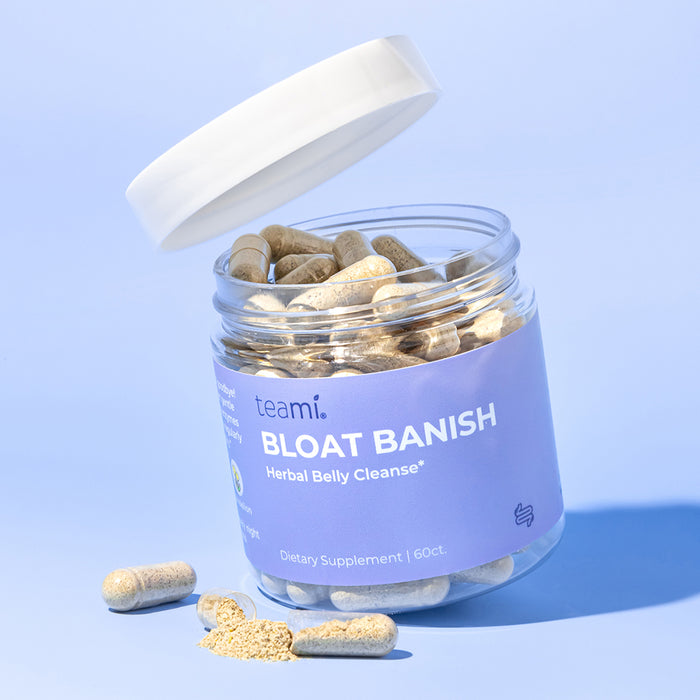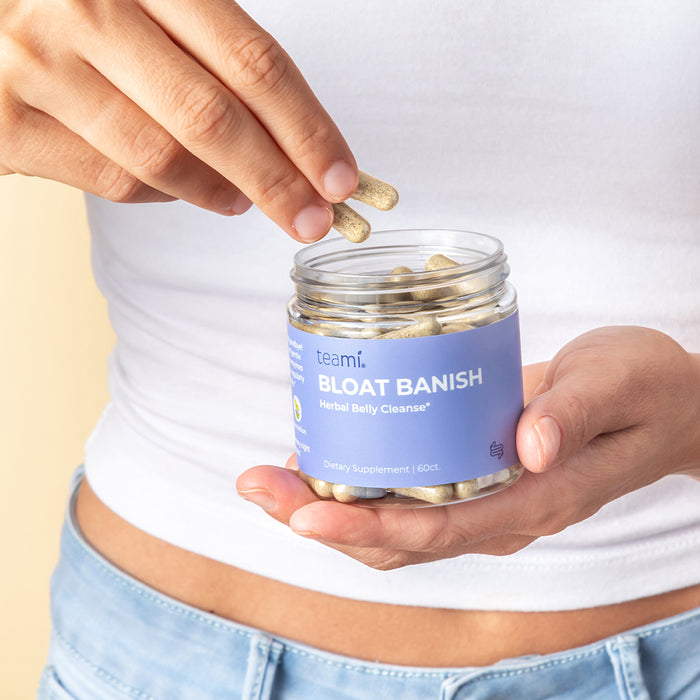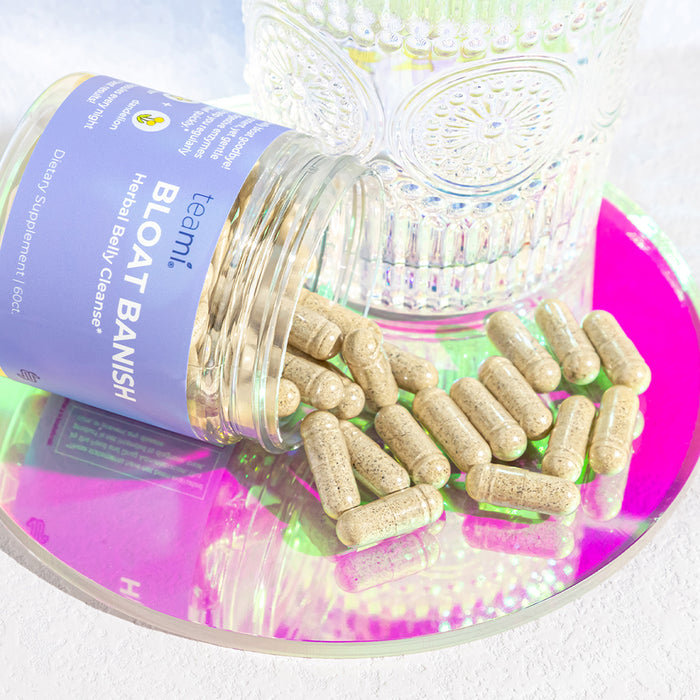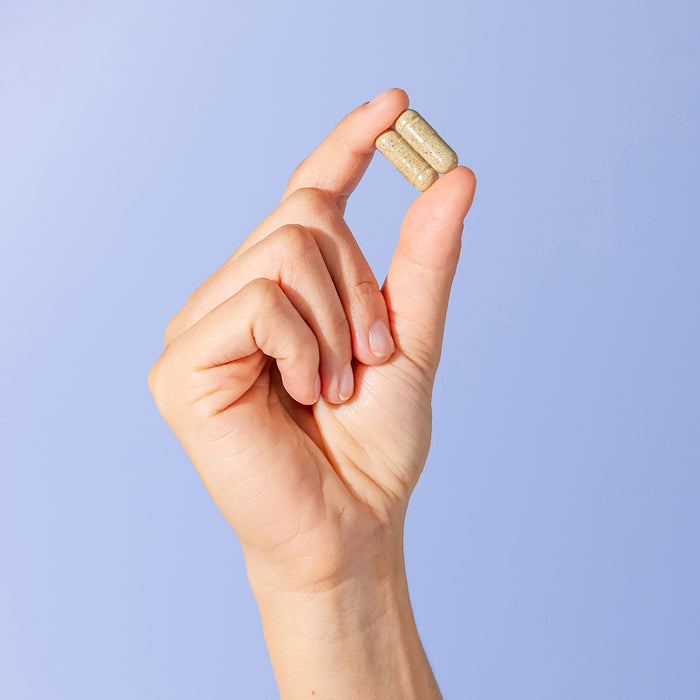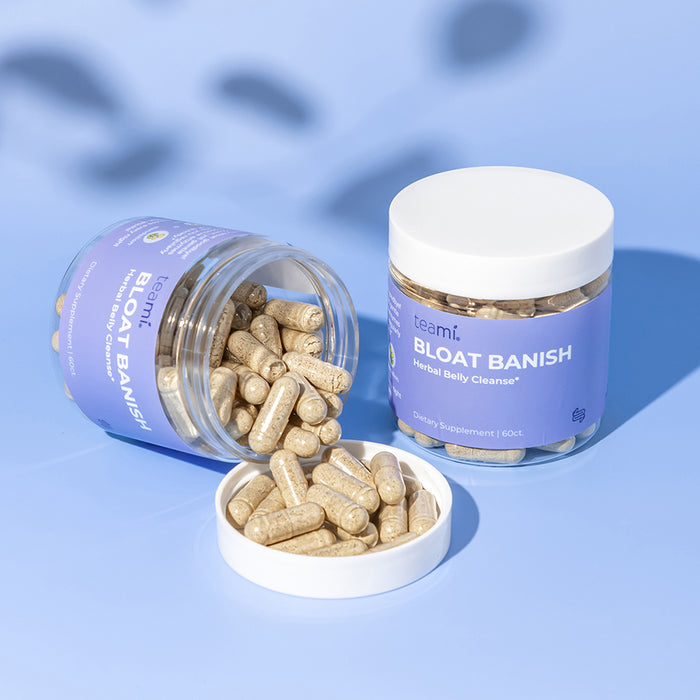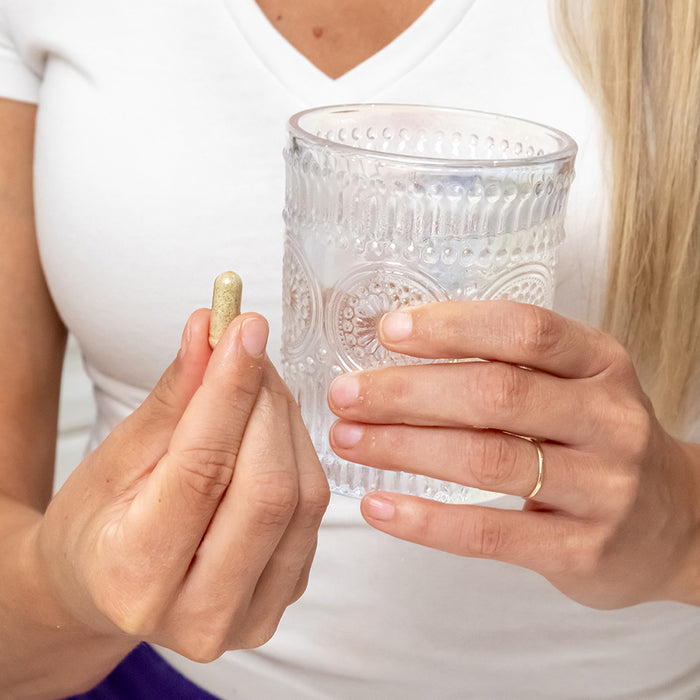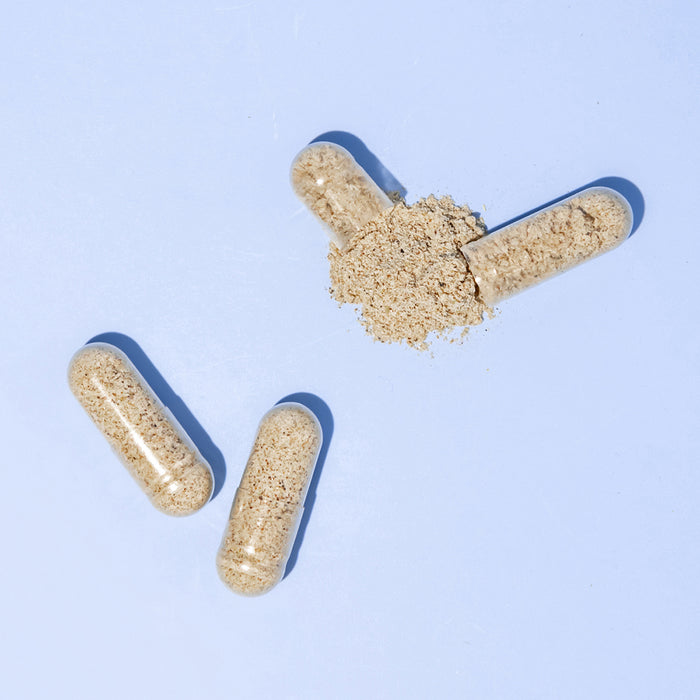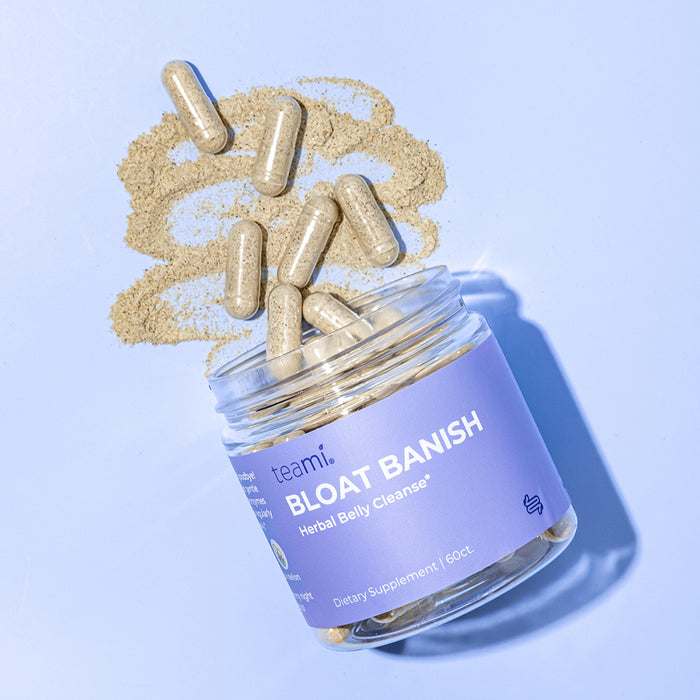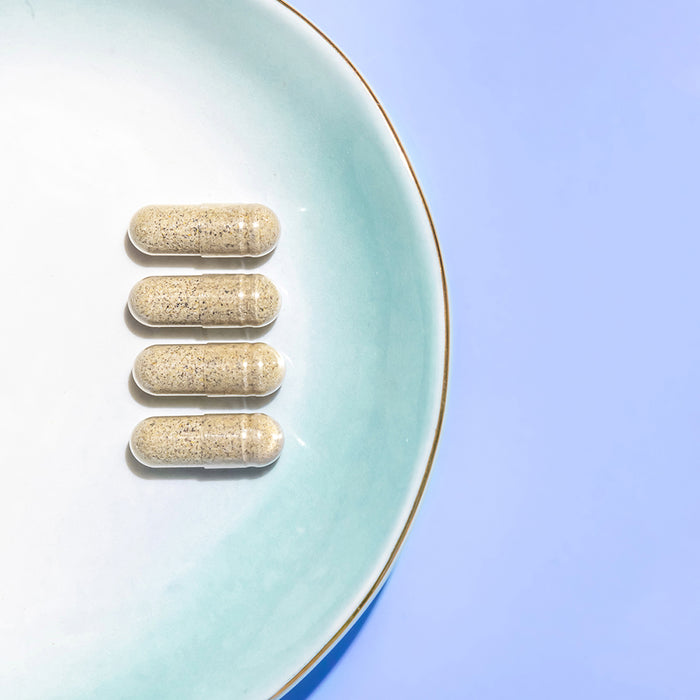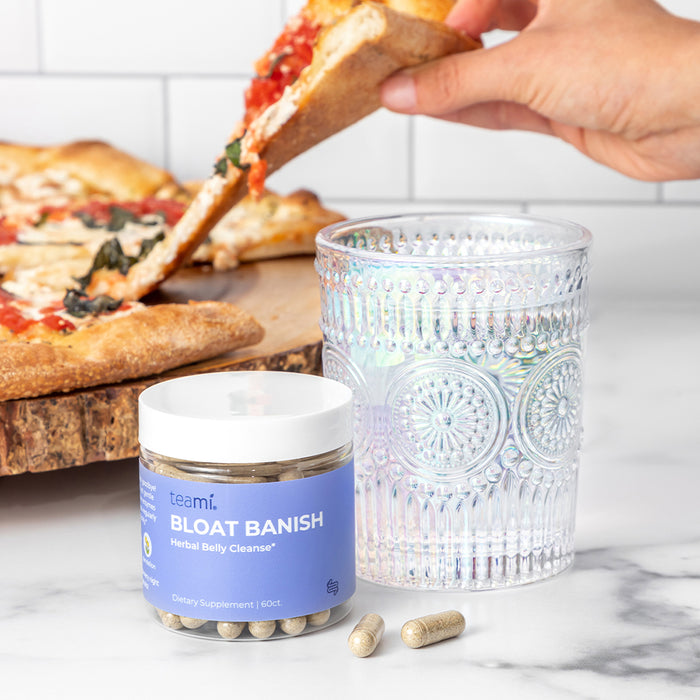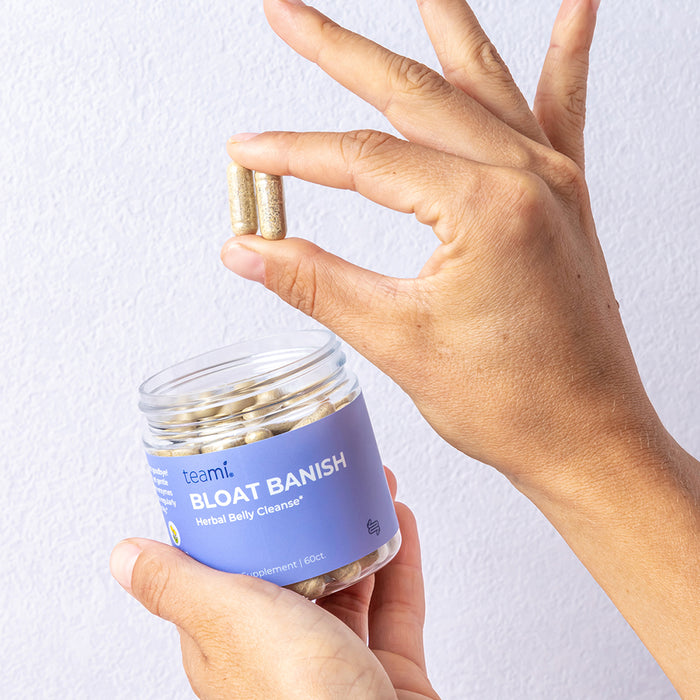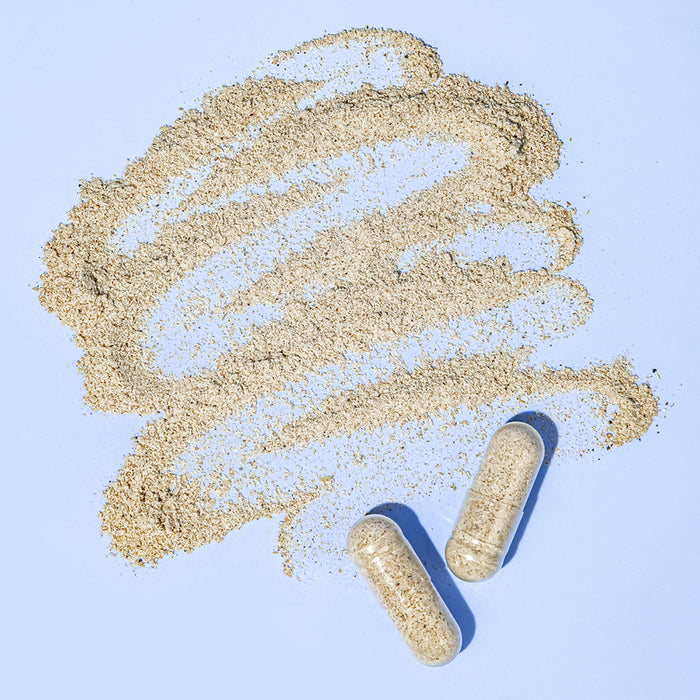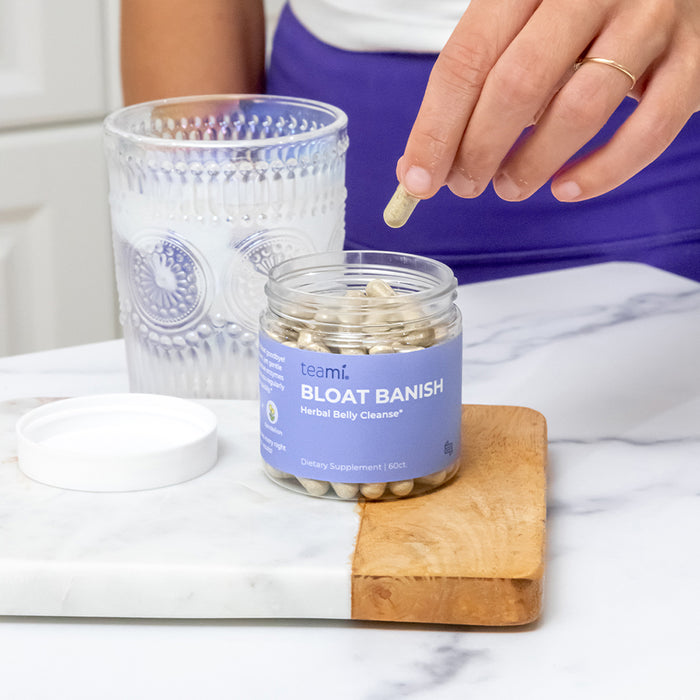 We know it's not a popular or "sexy" topic… but we need to talk about POOP! Everyone poops, right? Well.. actually, a lot of people don't.
If you've ever wondered if it's "normal" to not have a bowel movement every day… it's NOT! Daily elimination of waste in your digestive system is a basic building block to a healthy gut, natural energy, reducing bloat, and supporting overall well-being. 
We created the ultimate holistic vitamin, formulated with a potent, yet gentle blend of probiotics, digestive enzymes, and holistic herbs to help you regularly "go" and feel relief quickly.
Benefits:
Fast relief and regularity
Eliminate constipation & feel lighter
Decrease bloating & gas
Gentle and smooth waste elimination
Belly harmony and balance, long-term
Say goodbye to bloat and constipation, without experiencing discomfort or dependency. You'll feel "lighter" by promoting a healthy flow, supporting regular waste elimination, and experiencing regular bowel movements.
Consistent herbal belly cleansing is a great way to maintain and balance energy, beauty, wellness, vitality, and feeling good.
Super Ingredients:
Probiotic Blend: Bacillus subtilis, Bacillus coagulans, Bacillus clause
Good bacteria to support a healthy gut microbiome, promote digestive and immune health.
Digestive Enzyme Blend: Amylase, Protease, Lipase, Lactase, Cellulase 
To help break down food, aid natural digestion, and support nutrient absorption
Organic Ginger Root: Gas prevention and anti-inflammatory properties 
Organic Senna: herbal remedy supporting waste elimination and stimulating bowel movements 
Dandelion Extract: herbal leaf used in detoxification and natural digestion aid 
Vegan, Gluten-free, non-GMO, Dairy/Soy Free
Probiotic Blend (Bacillus subtilis, Bacillus coagulans, Bacillus clause), Digestive Blend (Amylase, Protease, Lipase, Lactase, Cellulase), Cape Aloe Extract, Organic Barberry Root, Organic Cascara sagrada, Organic Senna, Organic Ginger, Star Anise, Dandelion Extract
Take 2 capsules every night before bed for best results! You can also take Bloat Banish during the day time, but we recommend it at the end of your day. Choose what works best for you!
These statements have not been evaluated by the Food & Drug Administration. This product is not intended to diagnose, treat, cure, or prevent any disease.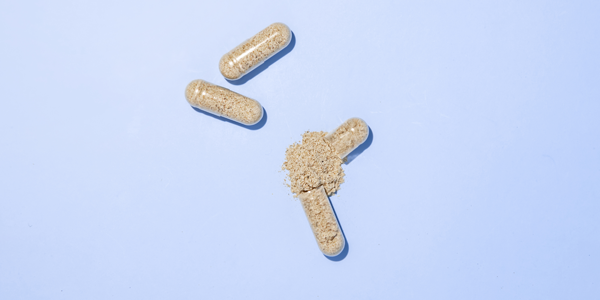 I've loved every product I've tried from teami… their skincare products are my favorites and part of my daily routine
Green detox mask
I live in the south and unfortunately caught poison sumac which spread like wild fire down my arms. With all the creams my doctor had prescribed, what I found worked the absolute best and gave me the most relief honestly wasn't the creams, but was ya'lls green tea detox mask. It helped to dry out the areas and I didn't itch! It was fabulous before as well with using it on my face.
Bloat Banish
I ordered these capsules a few weeks ago to jump start my weight loss journey, they are amazing!!!!
I have lost 9 pounds so far, my tummy is getting flatter and I am no longer feeling sluggish.
I will definitely be ordering more to meet my goal.
Thank you Teami
Frequently Asked Questions
Subscribe to our Newsletter
Subscribe to our newsletter and get 10% off your first purchase
IT'S NOT JUST
TEA

, IT'S A LIFESTYLE