Beauty Mask, Restorative Clay Facial
Beauty Mask, Restorative Clay Facial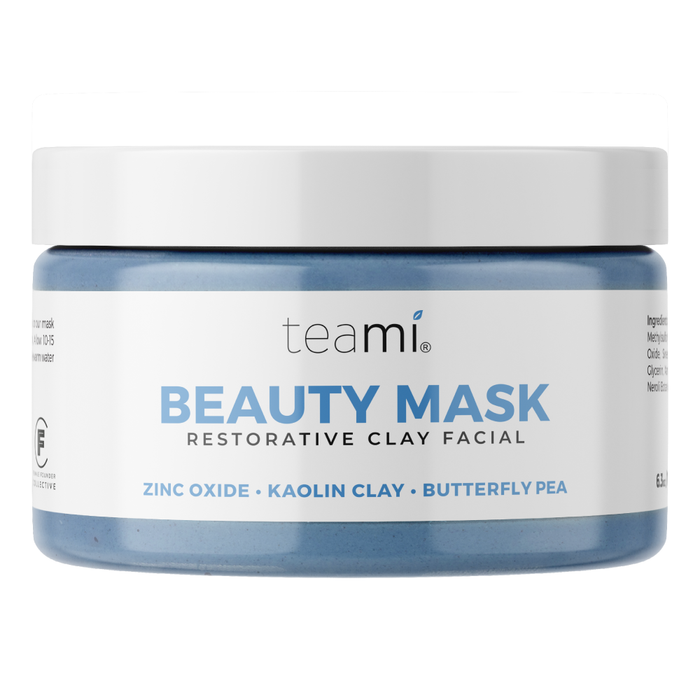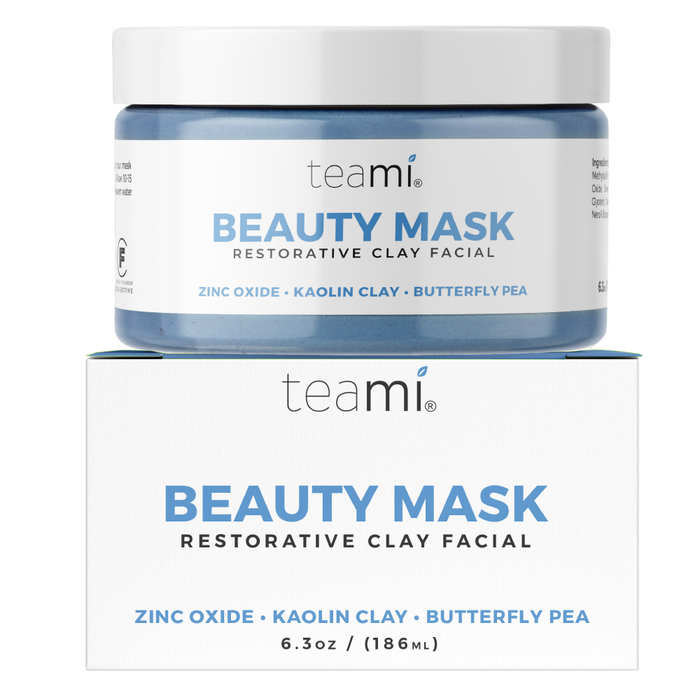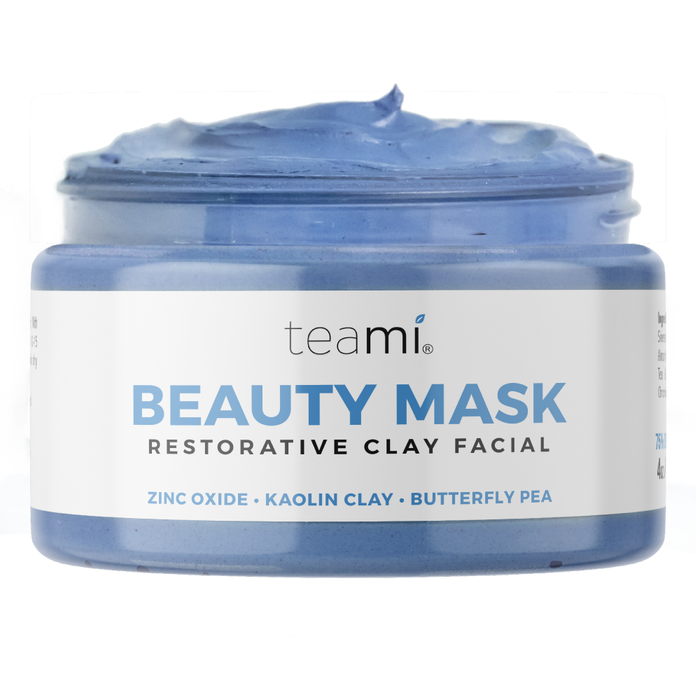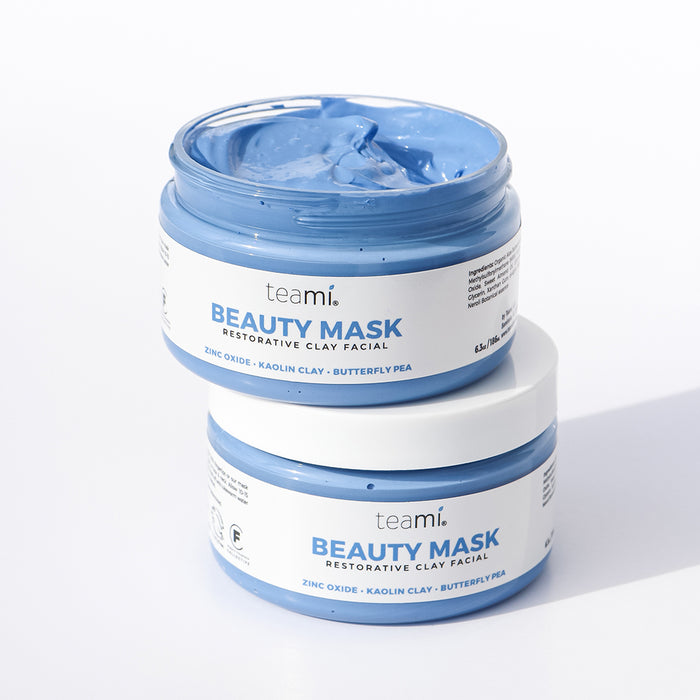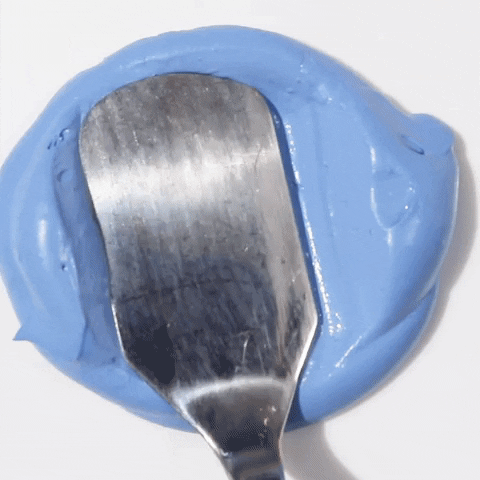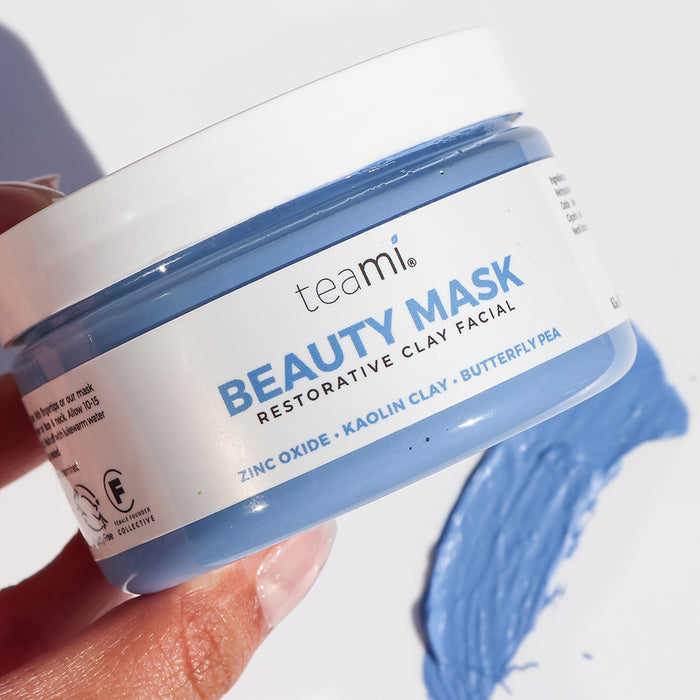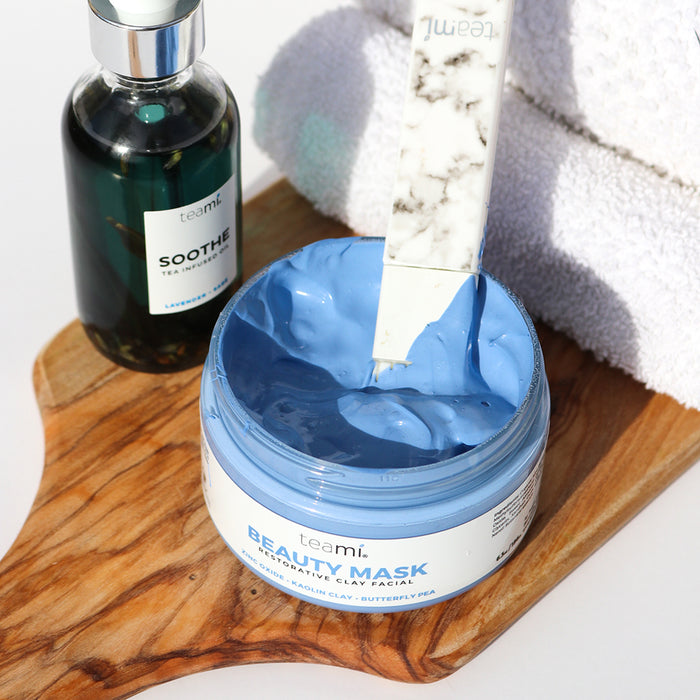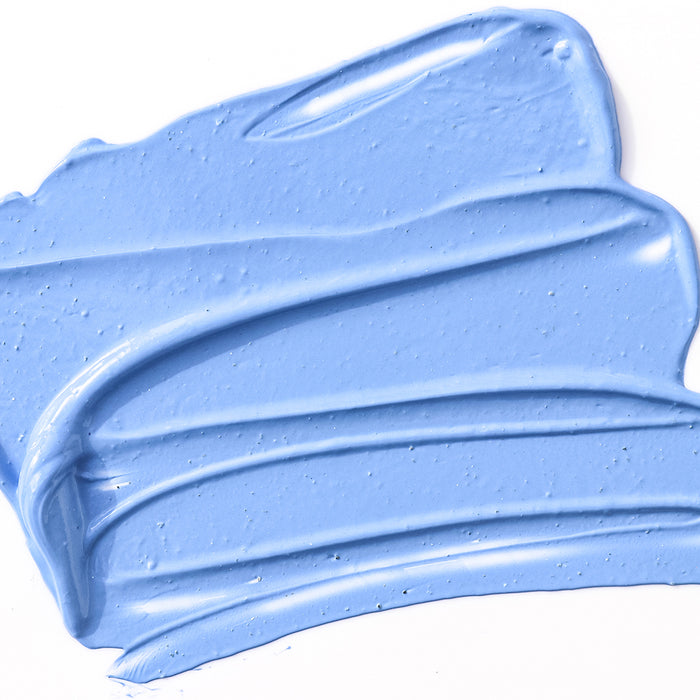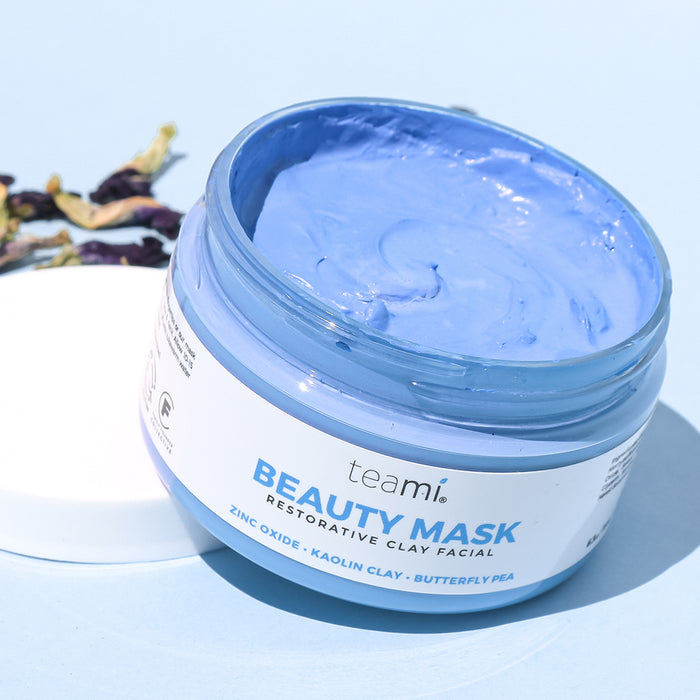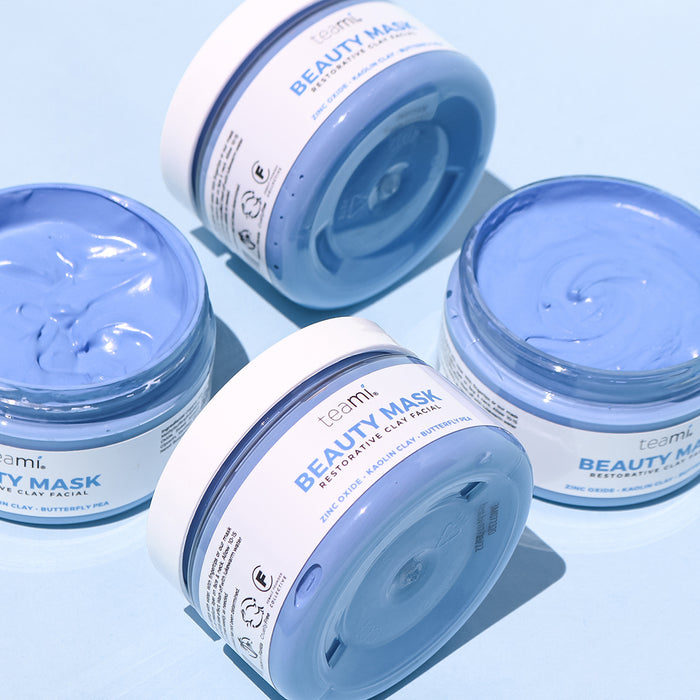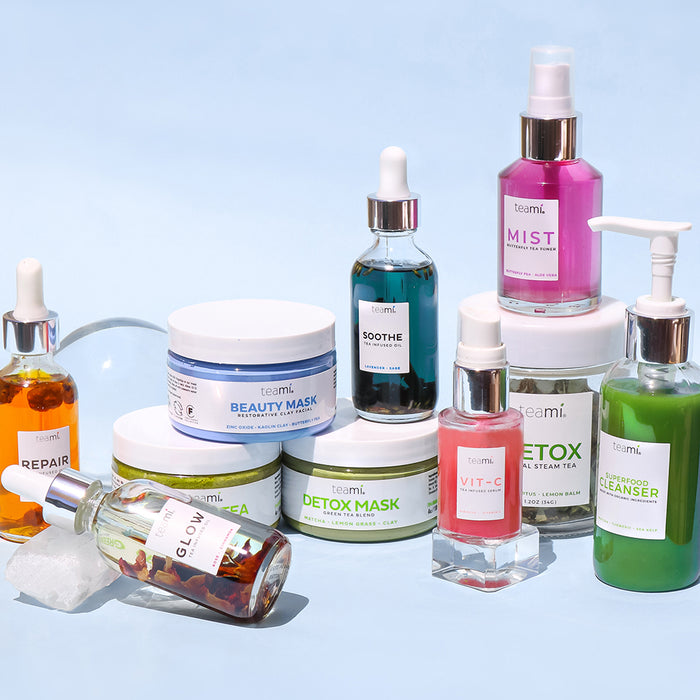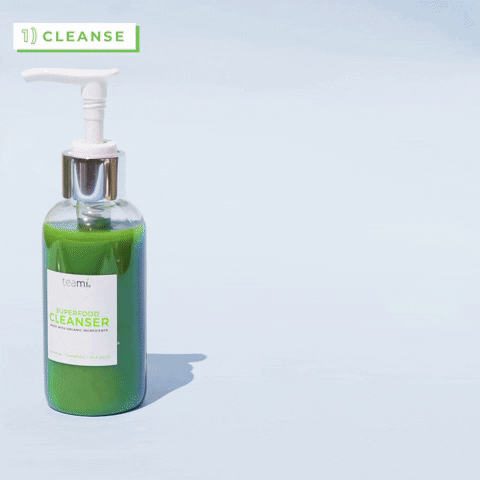 Say goodbye to dull, lifeless skin! Reveal your own beautiful, radiant skin complexion with our natural, effective formula.
Teami Beauty Mask is a repairing facial mask created to rejuvenate and restore skin to its natural balance. Formulated with Butterfly Flower, which is rich in antioxidants & polyphenols, Zinc Oxide, a key mineral part of your skin's dietary defense squad, and Kaolin Clay, a gentle exfoliator perfect for all skin types.
This super gentle, restorative mask works to reveal smoother, hydrated, and more supple skin, that's never stripped of moisture. That's right, this mask will not leave your skin feeling dried out or overexposed, ever.
Our Teami Beauty Mask is a unique ultramarine color that naturally occurs by blending our Butterfly Pea Flower Tea into this formula!
Super Ingredients:
Zinc Oxide: the holy grail of calming and soothing skin ingredients, zinc oxide is antimicrobial and helps moisture stay in the skin's natural barrier
Kaolin Clay: a super gentle exfoliator to absorb excess oils and remove pore impurities 
Butterfly Pea Flower: rich in polyphenols and flavonoids, which all help naturally rejuvenate the skin.
Recommended for:
Formulated for all skin types: Oily Skin, Sensitive Skin, Dull Skin, Combination Skin, Dry Skin, Acne Prone Skin, Irritated Skin, and Normal Skin

---

¡Dile adiós a la piel apagada y sin vida! Revele su propio cutis hermoso y radiante con nuestra fórmula natural y eficaz. Teami Beauty Mask es una mascarilla facial reparadora creada para rejuvenecer y restaurar la piel a su equilibrio natural. Formulado con flor de mariposa, rica en antioxidantes y polifenoles, óxido de zinc, un mineral clave que forma parte del equipo de defensa dietético de la piel, y arcilla de caolín, un exfoliante suave perfecto para todo tipo de piel. Esta mascarilla reparadora súper suave actúa para revelar una piel más suave, hidratada y flexible, que nunca pierde su humedad. Así es, esta mascarilla nunca dejará tu piel seca o sobreexpuesta. ¡Nuestra Teami Beauty Mask es un color ultramarino único que se produce naturalmente al mezclar nuestro té de flor de guisante de mariposa en esta fórmula!

Organic Aloe Barbadensis Leaf Juice, Butterfly Pea Flower Extract, Methylsulfonylmethane (MSM), Kaolin Clay, Kosher Vegetable Glycerin, Zinc Oxide, Sweet Almond Oil, Ultramarine Blue, Phenoxyethanol, Ethylhexylglycerin, Xanthan Gum , d-Alpha Tocopheryl Acetate (Vitamin E), Cabernet & Neroli Botanical Essence
Use as a weekly self-care mask or as a spot treatment!
Dampen face slightly with water. With fingertips or our mask applicator brush, apply a thin to medium layer on face & neck. Allow 10-15 minutes for the mask to dry and fully take effect. , Wash off with lukewarm water and gently pat skin dry.
Our Beauty Mask is so gentle you can use 1-4 times weekly, without stripping your skin of necessary oils.
Perfect for all skin types.
These statements have not been evaluated by the Food and Drug Administration. This product is not intended to diagnose, treat, cure, or prevent any disease.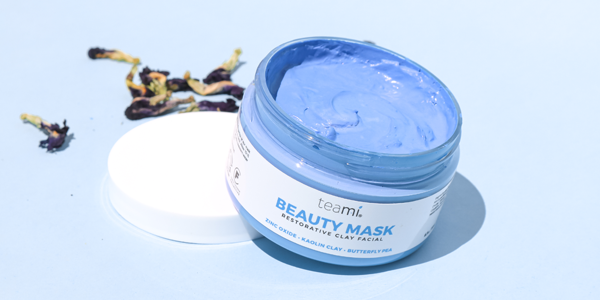 In Love!
Love love love the matcha detox and the butterfly pea beauty hydrating mask. The matcha mask pulls does exactly what it says it will do.. detox your face from all impurities and the butterfly pea tea leaves your skin soft, hydrated and glowing. Cleared up my acne breakout and has kept my skin clear, smooth and hydrated!
Also their customer service is A1 amazing!
Great service
Fast shipping and when texting them or calling them they answer so quickly
Grow and Glow
I have been taking these gummies every single day for already 4 months. Never miss a day. My hair loss has reduced significantly and I am seeing new hairs.
Frequently Asked Questions
Subscribe to our Newsletter
Subscribe to our newsletter and get 10% off your first purchase
IT'S NOT JUST
TEA

, IT'S A LIFESTYLE