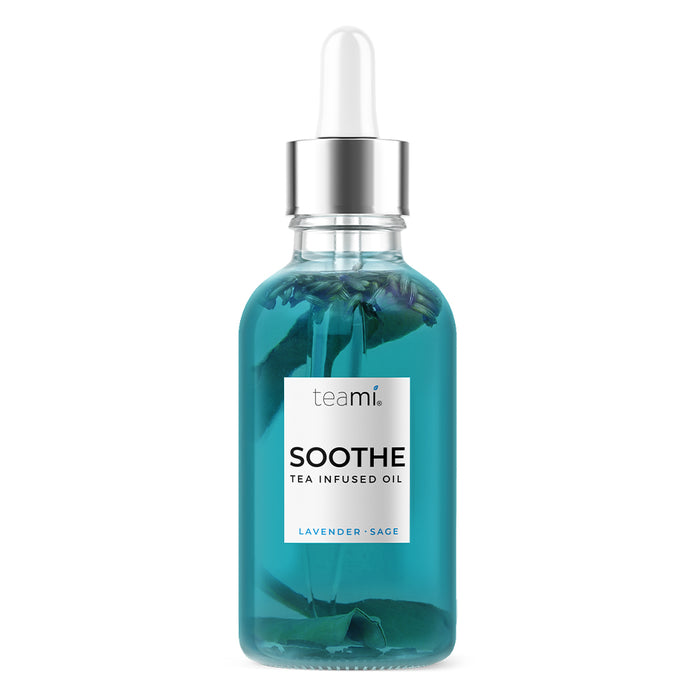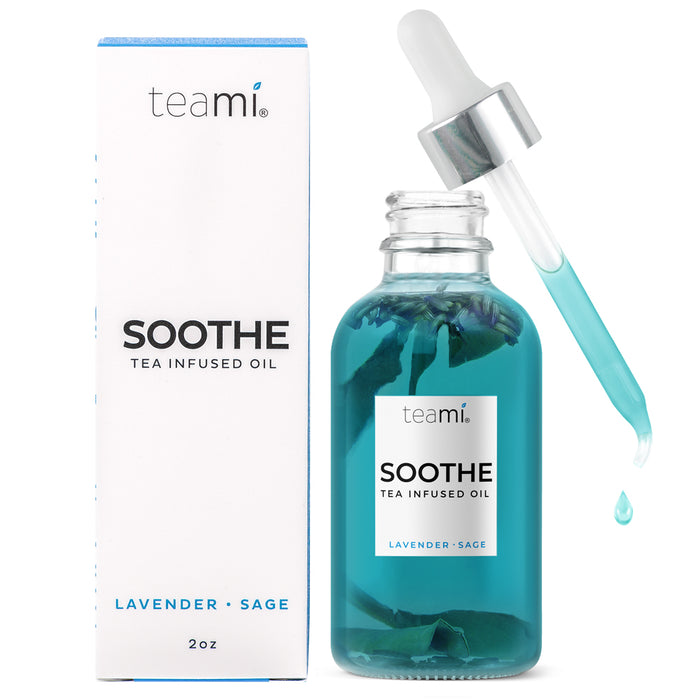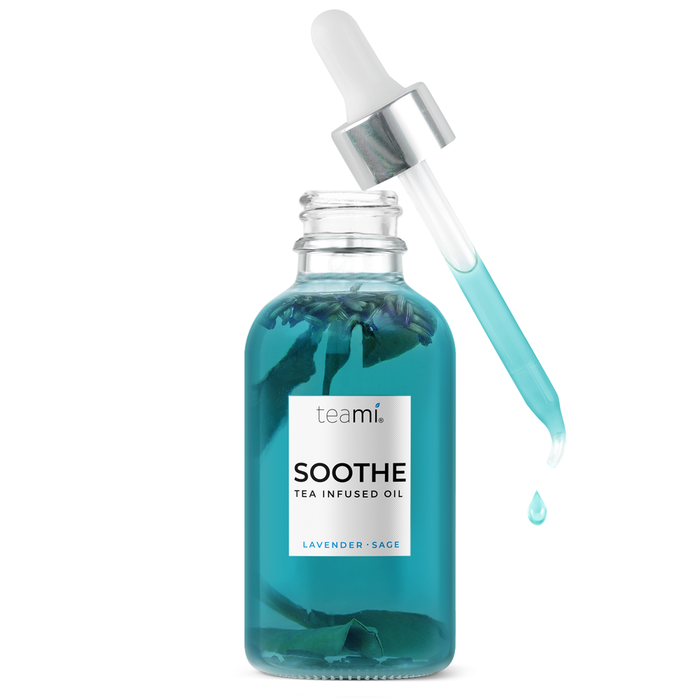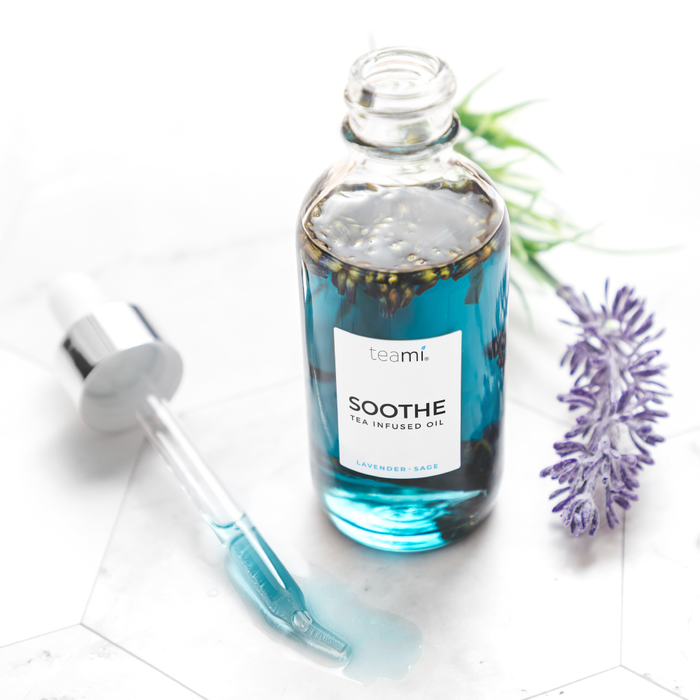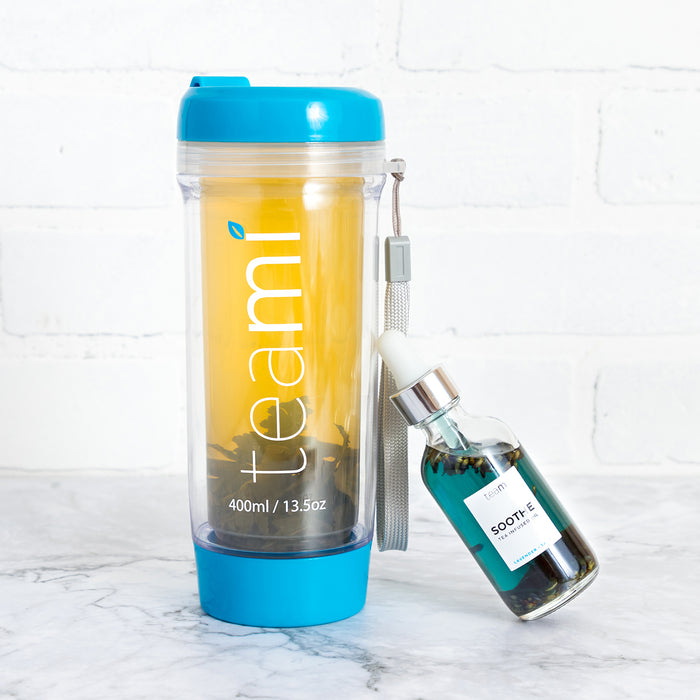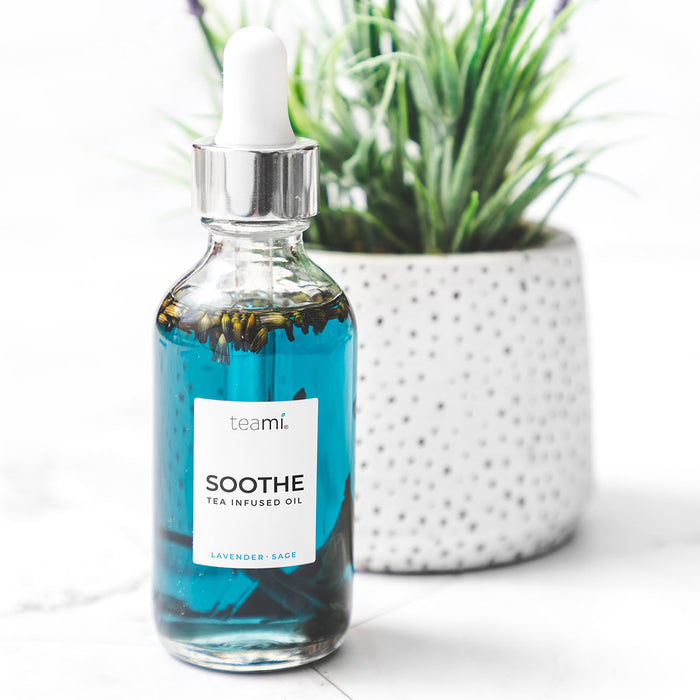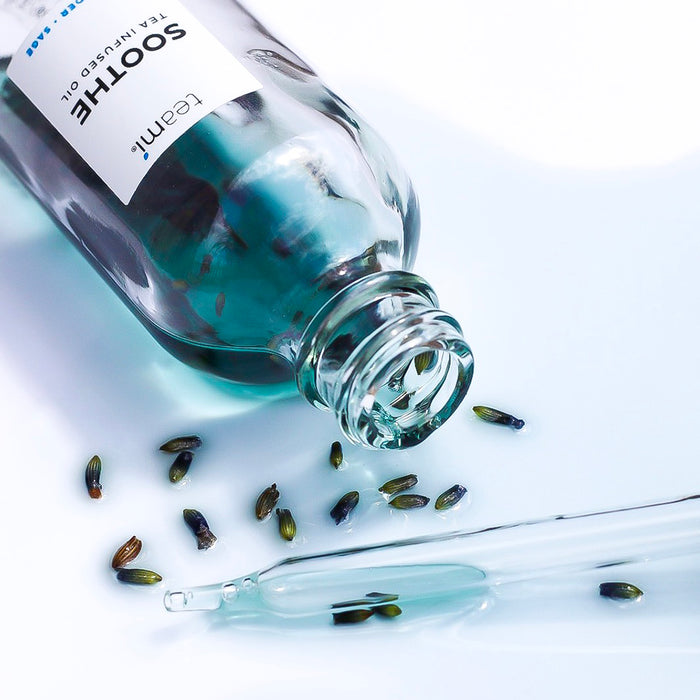 Our Teami Soothe Facial Oil is infused with lavender, sage and blue tansy oil to provide deep calming sensation to the skin. Oils are a pure form of moisturizer that seamlessly absorbs into the deeper layers of your skin leaving it soft, nourished and glowing! Perfect for all skin types.
The ingredients in Teami Soothe have been shown to:
Lavender Flower - not only boosts potent anti-inflammatory properties but is also ultra soothing for skin with a therapeutic scent. 
White Sage Leaf - one of nature's best-kept secrets, sage is rich in antioxidants, calcium and vitamin A which are all beneficial for even, glowing skin complexion.
Blue Tansy Essential Oil - originating from the plant Tanacetum Annuum, blue tansy is well-known for encouraging relaxation, reducing tension and soothing properties.
Made with 100% pure plant extracts and natural mineral ingredients, you will not find any harmful fillers, preservatives or chemicals added. We uniquely formulated our gorgeous blue potion oil to aid in protecting and rejuvenating your skin.
Teami Soothe Facial Oil seamlessly absorbs into skin and is perfect for morning or night time application. 
Caprylic / capric triglycerides, Fractionated Coconut Oil, Camellia Seed Oil, Jojoba Oil, Lavender Essential Oil, Vitamin E, Blue Tansy Essential Oil, Organic Lavender Flowers & White Sage Leaves
Use the dropper to apply 3-4 drops into the palm of your hand or directly onto your skin. Rub the oil together to warm it up and apply to your skin in circular motions. Use oils in the morning before you put on makeup or before bed. Our oils absorb into the skin and leave it protected all day long.
Teami Tip: Skincare should be kept simple. Our Teami Soothe can replace many beauty products you have in your skincare cabinet. Of course, this is 100% your choice - but we suggest trying to use this product instead of a daily moisturizer, as it has worked wonders for our skin!
Due to the all-natural ingredients in this product, change in color and texture may appear over time. This does not lessen the effectiveness of the product. For best results, keep out of hot or fluctuating temperatures. If you are allergic to any herbs or botanicals consult a doctor before use and patch test. This product has a 24-month shelf life.
These statements have not been evaluated by the Food and Drug Administration. This product is not intended to diagnose, treat, cure, or prevent any disease.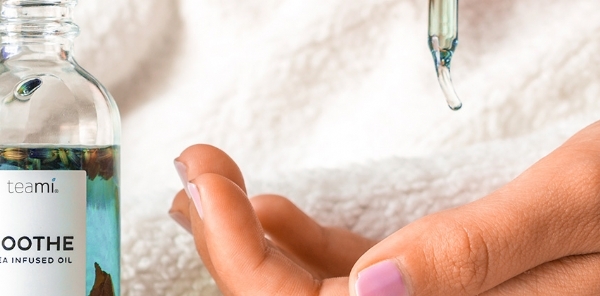 Skin Concerns:
Acne, Pores
Skin Concerns:
Acne, Dryness, Dullness
Amazing as always.
I am obsessed with teami products. Glad they always have deals and coupons cause then I can buy more lol.
Skin Concerns:
Anti-aging, Pores
Hydration boost
Lately I've been waking up with rough feeling skin. Now I use Soothe facial oil as my last step in my skincare routine. My skin is back on track and feeling smooth.
Subscribe to our Newsletter
Subscribe to our newsletter and get 10% off your first purchase
IT'S NOT JUST
TEA

, IT'S A LIFESTYLE