Being productive can be tiring, and it's so nice to take some time for you after you've kicked butt all day. Our Relax Tea Blend was one of our very first blends, because we know boss babes need chill-time too. It's perfect for when you want to take a beat and get your body rested for the next day. Created to de-stress and calm nerves, this fan-favorite is like a cup of restorative yoga before bed!
Super Ingredients:
Lavender Flower: Filled with calming properties, this soothing herb can help alleviate irritation from daily stressors*
Chamomile: A well-known nighttime tea, we chose to add chamomile for its many relieving properties*
Valerian Root: Noted as an effective sleep aid, we sprinkled this in our blend to make sure you get the rest you need*
Blends you can trust! We use premium hand-selected tea leaves to create our stunning blends – each targeted to help you live a healthier lifestyle!
30+ servings per bag.
Peppermint, Yarrow, Lemongrass, Lavender Flower, Chamomile, Orange Peel & Valerian Root Extract
Place 1 teaspoon of the blend in a mug or Teami Tumbler and add hot water! Allow 3-5 minutes to flavor.
Teami Tip! Our tea is already delicious, but you can always add honey, nectar or lemon as a natural sweeter if needed!
Recommended for adults only. If you are taking prescription medication, or are pregnant or nursing, consult your health care provider prior to using this product.
Results not guaranteed and may vary from person to person.
These statements have not been evaluated by the Food and Drug Administration. This product is not intended to diagnose, treat, cure, or prevent any disease.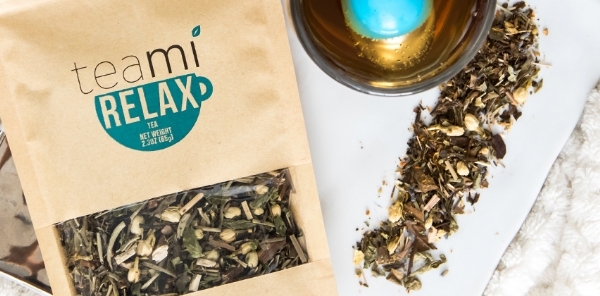 Lives up to the Name
I have a high heart rate so it is hard for my body to relax at night to go to sleep. This helps me get to sleep and stay asleep longer.
Makes bedtime that much better
I have ADD and ADHD, you can imagine how hard it is to relax to sleep. This does the trick! I drink it every night before bed and it helps me to relax enough to be able to sleep. Which for a person with these disorders sleep deprevation is very well known. Now I get to kick my sleep deprevation to the curb like a cheating ex.
Just love it!
Best relax tea ever! Helps me to fall asleep really quick.
Subscribe to our Newsletter
Subscribe to our newsletter and get 10% off your first purchase
IT'S NOT JUST
TEA

, IT'S A LIFESTYLE