Subscription Benefits
Save $ on every order
Skip orders anytime
Customize your order
Earn 2x Rewards Points
Upgrade your immune system from the inside out!* Our Profit Tea is a light, rejuvenating blend of super plants that you can drink on a daily basis! We used the highest quality all-natural loose-leaf tea available, stemming all the way from East Africa, India, China and the Middle East. Lightly caffeinated, this blend is perfect for replacing a cup of coffee in the morning, or to sip on throughout the day. With a lightly sweet aftertaste from our blend besties – goji berries and red dates – this is a tea you'll adore!
Super Ingredients:
Peppermint Leaf: Packed full of amazing benefits, we chose peppermint leaf for this blend because of its immune-boosting properties*
Goji Berry: We have an obsession with goji berry not only for its great taste, but for all its noted benefits
Roselle: A special species of hibiscus flower, roselle is known as a protective botanical
Blends you can trust! We use premium hand-selected tea leaves to create our stunning blends – each targeted to help you live a healthier lifestyle!
30 servings per bag.
Green Tea, Peppermint Leaf, Goji Berry, Chinese Red Date, Roselle, Nettle Leaf & Lingzhi Ganoderma
Place 1 teaspoon of the blend in a mug or Teami Tumbler and add hot water! Allow 3-5 minutes to flavor.
Teami Tip! Our tea is already delicious, but you can always add honey, nectar or lemon as a natural sweeter if needed!
Recommended for adults only. If you are taking prescription medication, or are pregnant or nursing, consult your health care provider prior to using this product. Every individual has their own medical and physical conditions, therefore we can not foresee any adverse reactions to our All-Natural blends.
Contains plant-based caffeine.
Results not guaranteed and may vary from person to person.
These statements have not been evaluated by the Food and Drug Administration. This product is not intended to diagnose, treat, cure, or prevent any disease.
Fave!
This is my favorite tea so far! I love the taste. It has a hint of peppermint but it's kinda sweet at the same time. It smells amazing. I just love it. I make it in the morning and drink it throughout the day.
Profit
Profit is my all time fav, love the taste. Been drinking it now for couple months, refill the cup twice a day using the same leaves. I can feel the internal benefits.
Immune System Boost!!
This is a great tea during the cold and flu season! Also has protective properties due to the goji berries!! 😌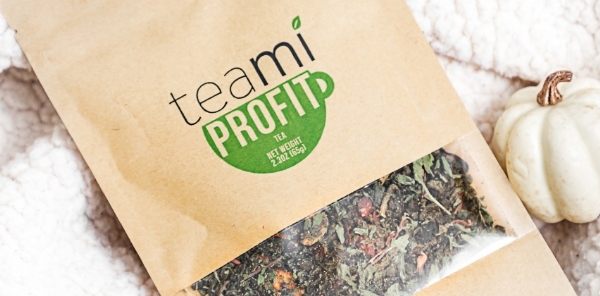 Subscribe to our Newsletter
Subscribe to our newsletter and get 10% off your first purchase
IT'S NOT JUST
TEA

, IT'S A LIFESTYLE