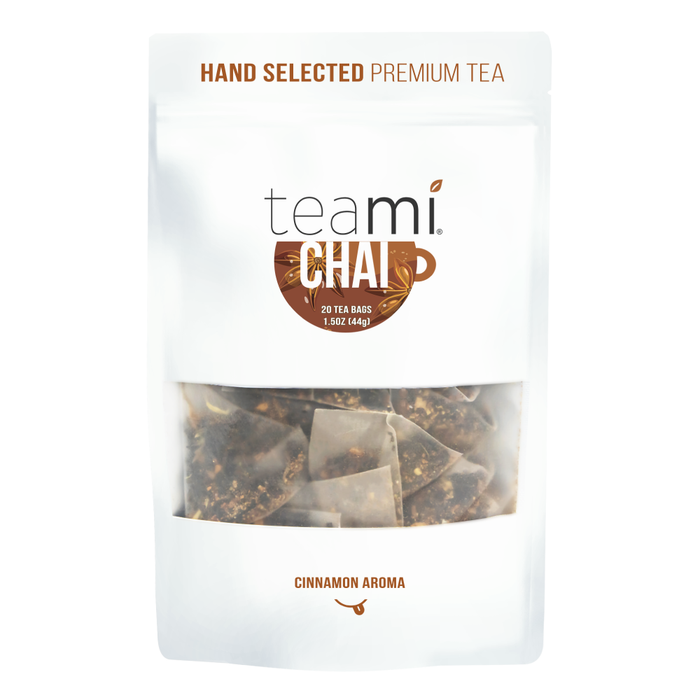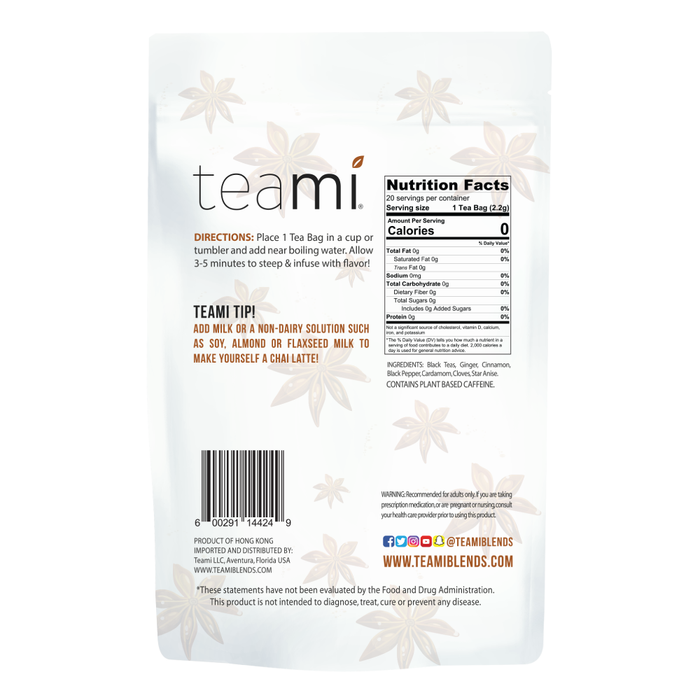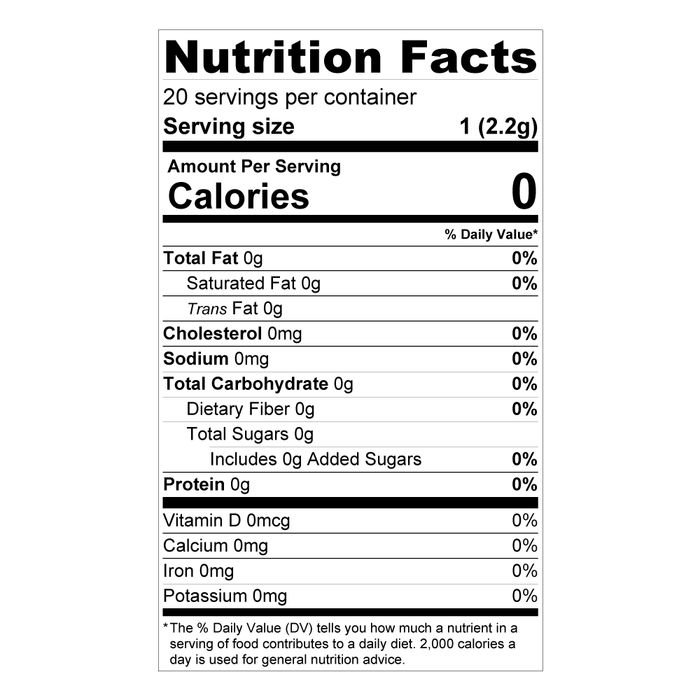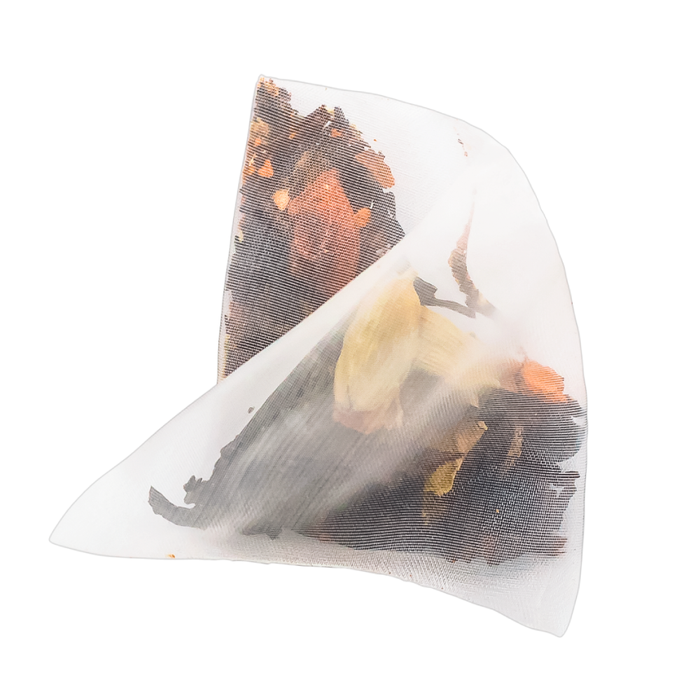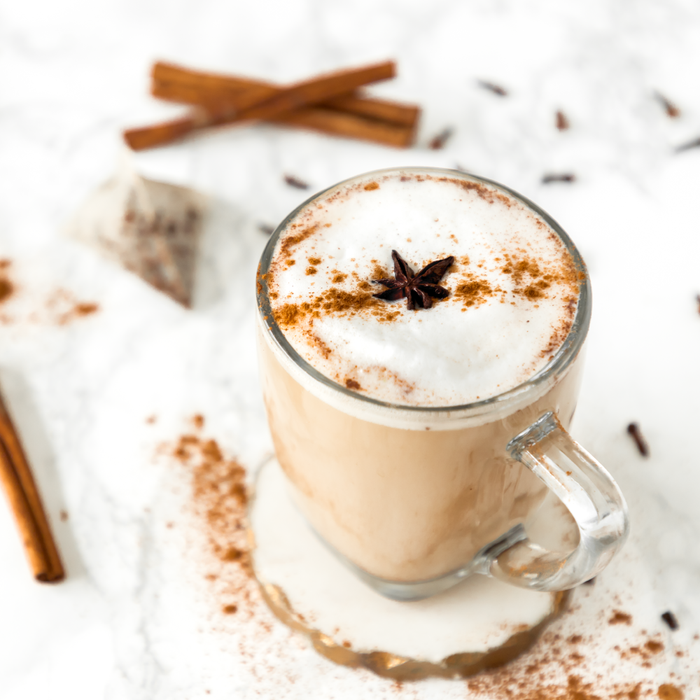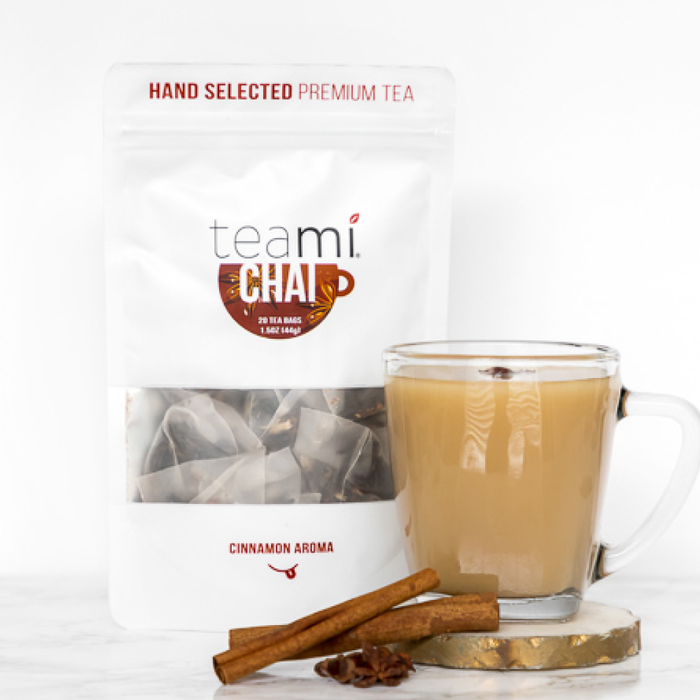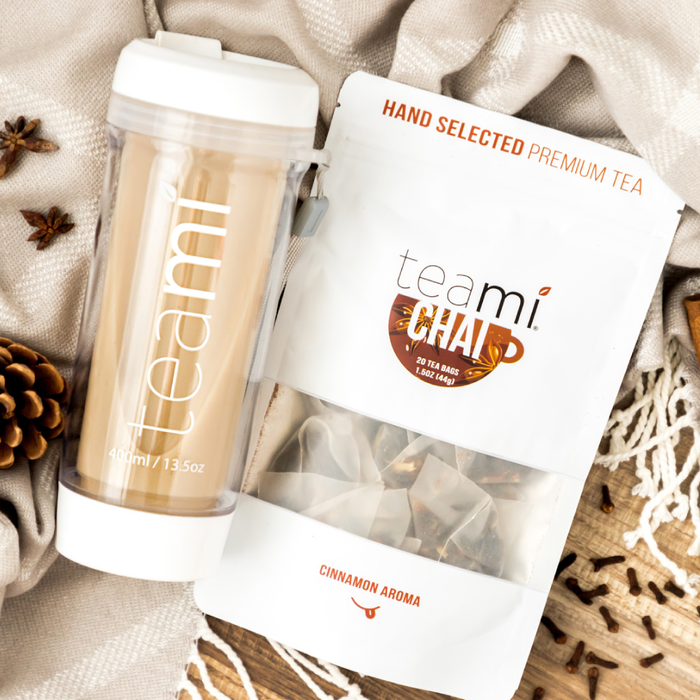 Lively, sense-awakening and delicious, you'll never want to put down our ayurvedic (holistic) Chai Tea Blend! The moment you open the bag to make your first cup, you'll fall in love with the rich and aromatically spiced scent of this Teami favorite.
Latte lover? Add your choice of frothed milk and top with cinnamon or nutmeg!  Drive-thru Chai lattes are typically made with refined, sugary syrups. Our invigorating chai tea blend has zero calories, with no sugars or refined syrups! Take some time for yourself and cozy up with our delicious, all-natural Chai Tea Blend and feel the delicate balance between the mind, body, and spirit!
Super Ingredients:
Cinnamon: Boasting health benefits for hundreds of years, cinnamon is packed with many powerful properties!*
Star Anise: Stunningly beautiful to look at, this sweet spice has been known to kick up your health*
Cardamom: The cooling effect cardamom is known for leaves you feeling relieved - a must have for this relaxing blend*
Blends you can trust! We use premium hand-selected tea leaves to create our stunning blends – each targeted to help you live a healthier lifestyle!
20 servings per bag.
Black Tea, Ginger, Cinnamon, Black Pepper, Cardamom, Clove & Star Anise
Because Teami Chai is packed with delicious spices like cardamom, cinnamon and ginger, the longer it steeps, the more flavorful it gets! We suggest to steep your Teami Chai for 1-5 minutes in hot water and remove the teami bag from your mug or Teami Tumbler. However, it is totally fine to leave it steeping longer! It is up to you and how strong you want your Teami Chai flavors to be!
Recommended for adults only. If you are taking prescription medication, or are pregnant or nursing, consult your health care provider prior to using this product. Every individual has their own medical and physical conditions, therefore we can not foresee any adverse reactions to our All-Natural blends.
Contains plant-based caffeine.
Results not guaranteed and may vary from person to person.
These statements have not been evaluated by the Food and Drug Administration. This product is not intended to diagnose, treat, cure, or prevent any disease.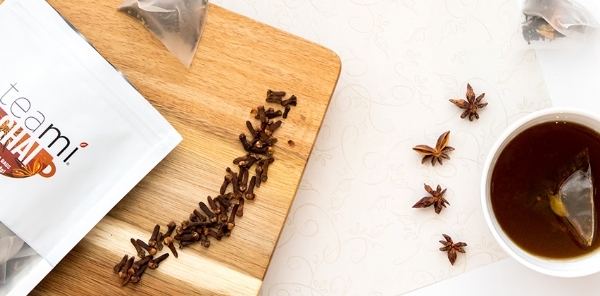 Detox Tea
The detox tea is Amazing . This stuff really works and makes me feel Great. Thank you Teami for being so Awesome.
Delicious!
An amazing chai tea! Will be buying again!
Favorite tea
Love love love the teami chi tea! I love to brew it hot and add lots of ice and almond creamer for an iced chi tea latte.
Subscribe to our Newsletter
Subscribe to our newsletter and get 10% off your first purchase
IT'S NOT JUST
TEA

, IT'S A LIFESTYLE