Subscription Benefits
Save $ on every order
Skip orders anytime
Customize your order
Earn 2x Rewards Points
Craving sweets? Substitute your mid-afternoon energy drink or soft drink with our Bloom Tea! This blend is only 40 calories and lightly sweet (with natural dried fruits and no added sugar!)
It's delicious both hot and iced – so whenever you're in need of a sweet pick-me-up, we've got your back. Blended with real fruit, rose petals, and black tea, it's a perfect balance of fruity sweetness that you'll want to sip on all day!
Super Ingredients:
Rose Petals: Not only a stunning flower, rose petals add a soothing aroma and taste
Black Tea: Black tea is one of the most beloved drinks in the world; the health benefits are a mile long and its properties have been known to promote general health and well-being*
Real Dried Fruit: The dried Blueberry, Pineapple and Roselle creates the refreshing lightly-sweet flavor we adore
Blends you can trust! We use premium hand-selected tea leaves to create our stunning blends – each targeted to help you live a healthier lifestyle!
30+ servings per bag.
Dried Blueberry, Dried Pineapple, Dried Roselle, Rose Petals, Lemongrass & Black Tea
Place 1 teaspoon of the blend in a mug or Teami Tumbler and add hot water! Allow 3-5 minutes to flavor.
Teami Tip! Our tea is already delicious, but you can always add honey, nectar or lemon as a natural sweeter if needed!
Contains plant-based caffeine.

Results not guaranteed and may vary from person to person.
These statements have not been evaluated by the Food and Drug Administration. This product is not intended to diagnose, treat, cure, or prevent any disease.
Best Tea Ever
Since trying out Teami this by far is the best tea I've ever tasted. Each tea has it dramatic taste. This one taste more like a black tea the one from Starbucks. It took me awhile to filter out which one of these teas I liked but I'm definitely on my second bag of this one and will be back for more!
Love this blend
so I tried this blend today and I have to say I LOVE it. Currently have it iced in my blue 13.5oz tumbler and I'm loving every sip 😍
Love this tea!!
I usually only drink green tea so I wasn't sure I was going to like this tea. But I love it. The first day I received it I had the tumblers of it!! Can't wait to try other flavors!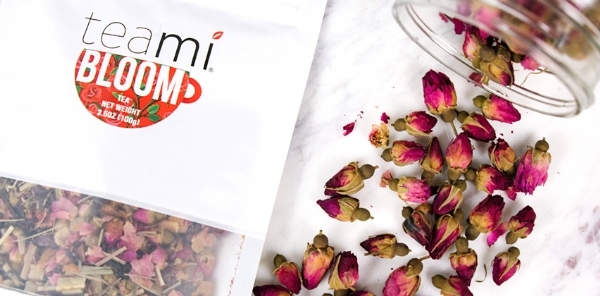 Subscribe to our Newsletter
Subscribe to our newsletter and get 10% off your first purchase
IT'S NOT JUST
TEA

, IT'S A LIFESTYLE