Everything you need to know about our Teami Colon Tea!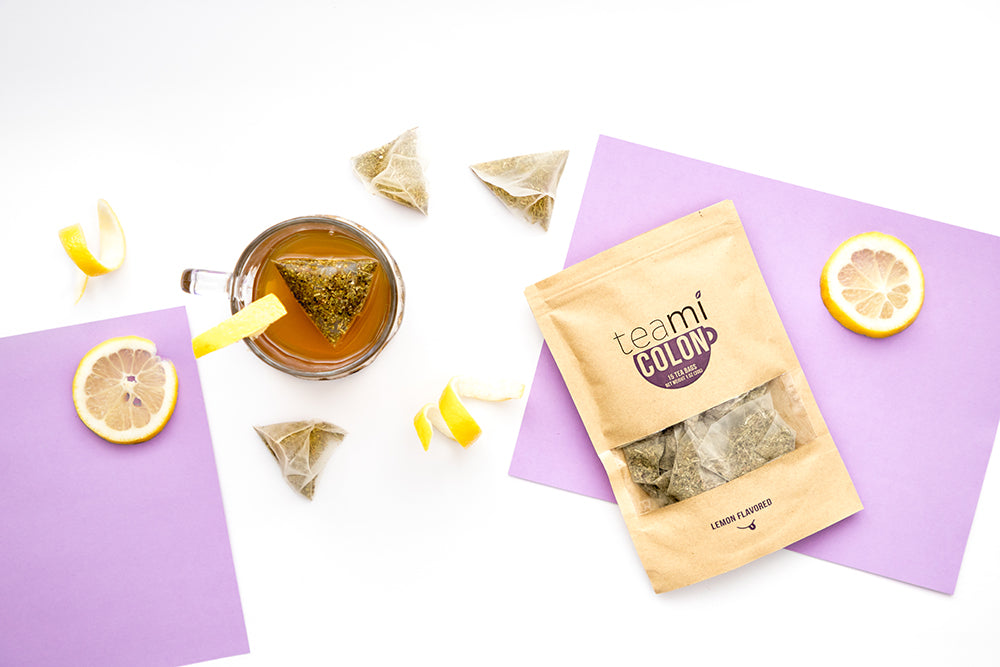 Have you recently ordered one of our 30-day detox program kits or our colon cleanse tea? We are so excited for your journey with us!
This blog answers our most frequently asked questions about our Colon Tea that will hopefully be useful to you as well!
How much water should I drink while detoxing / cleansing?
Although 6-8 cups of water is a good daily average, it is HIGHLY recommended that while you are on your 30 Day Detox you increase your water intake! Challenge yourself to carry a  ½ gallon or 1-gallon water jug everywhere you go and put it as a personal goal to finish it daily!
Check out our FREE 5 Day Water Challenge Ebook which you can download and do at home! This is a great way to practice your new healthy habit of drinking water!
When should I start drinking my Teami Colon?
If you are doing our 30 Day Detox Program, you would have gotten our cute little detox calendar! Per our 30 Day Detox calendar, you should start drinking your Teami Colon on the night of your second day!
If you are not doing our detox program, but are using our Teami Colon Cleanse blend, you should drink it every other night! This means you take a break in between nights and do not drink Teami Colon 2 nights in a row.
This is to ensure you have a gentle detox cleanse!
Will the colon tea keep me in the bathroom all day?
Nope, it definitely won't. This gentle blend is meant to drink right before bedtime, so it works its magic while you sleep! When you wake up, you will use the bathroom and feel cleansed and rejuvenated for the day!
Going to the bathroom is a sign that it is working correctly, so this is a great sign! Each person will have a unique experience and have a different amount to detox! Have grace with yourself and keep consistent, it will be worth it!
Our biggest tip is to stay hydrated throughout the day!
How long should I steep my colon tea?
If you're just starting out, you should start steeping your Colon tea for 3-5 minutes and then take the teabag out of the mug.
As you get farther along into your detox journey, you can and should start increasing your steep time to receive maximum benefits! Increase your steep time to 10-15 minutes….then move up to 20-30 minutes!
The longer you steep your Teami Colon, the better results you can expect!
Can I drink Teami Colon while pregnant or breastfeeding?
No, it is not recommended to drink Teami Colon while pregnant or breastfeeding as it creates a detoxifying effect on the body. While pregnant or breastfeeding you do not want to detox anything out of the body.
Wait until you're ready and then start your 30-day detox or use of our Teami Colon Cleanse blend! Until then, we have some other great options like Teami Skinny, Teami Nursing and Teami Butterfly!
How to Naturally Sweeten Your Colon Tea!
Any other questions??
If there are any other questions we didn't answer, just send us an email on service@teamiblends.com and one of our Lifestyle Specialists will be more than happy to help you!
Love,
Adi Arezzini | @adiarezzini
Co-Founder + CEO, Teami Blends
Certified Holistic Nutrition Coach
---
Discover our Natural Detox Teas
Subscribe to our Newsletter
Subscribe to our newsletter and get 10% off your first purchase
IT'S NOT JUST
TEA

, IT'S A LIFESTYLE