Start your day with a natural energy boost!* Our Skinny Tea Blend is an amazing blend created to provide natural energy throughout the day without leaving you feeling jumpy or jittery. Made with 100% all-natural ingredients, this Skinny Tea Blend can replace your morning cup of coffee and sustain the energy you need to take on the day!
Super ingredients:
Yerba Mate: Containing brilliant nutritional benefits, we love yerba mate for its clean, plant-based caffeine!*
Oolong Tea: Another wake-me-up front runner, oolong green tea has been widely regarded to benefit metabolism rates*
Jiaogulan: A super herb, this tea acts as an adaptogen to balance your body from outside stressors*
Blends you can trust! We use premium hand-selected tea leaves to create our stunning blends – each targeted to help you live a healthier lifestyle!
30+ servings per bag.
Oolong Tea, Yerba Mate, Lotus Leaf, Lime Leaf Extract, Ginger Root, Rhubarb Root & Jiao Guam.
Place 1 teaspoon of the blend in a mug or Teami Tumbler and add hot water! Allow 3-5 minutes to flavor.
Teami Tip! Reuse your Teami Skinny up to 3 times in the same day just by adding more hot water to your Teami Tumbler!
Our tea is already delicious, but you can always add honey, nectar or lemon as a natural sweetner if needed!
Recommended for adults only. If you are taking prescription medication, or are pregnant or nursing, consult your health care provider prior to using this product.
Contains plant-based caffeine.
Results not guaranteed and may vary from person to person.
These statements have not been evaluated by the Food and Drug Administration. This product is not intended to diagnose, treat, cure, or prevent any disease.
Best tea ever!
I wasn't a tea lover before, at all! .. until I tried the skinny Tea, and it makes me feel so good, that I CAN't live without it! I drink my tea everyday, I started almost year ago, and now I got my sister, mom and friends in love with it too. 💓💓💓
In love with this tea!
super love this tea!!! Thank you teami!!!
Great product!
I really like this product. It helps curb my appetite and gives me energy throughout the morning. I add lemon and a bit of Stevia and drink it room temperature after my workout in the mornings. It really helps with cravings. I am on a journey to lose 120 lbs and this tea has become a staple. I will be treating myself to a tumbler soon!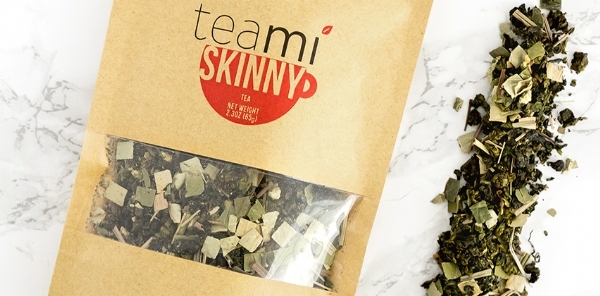 Frequently Asked Questions
Subscribe to our Newsletter
Subscribe to our newsletter and get 10% off your first purchase
IT'S NOT JUST
TEA

, IT'S A LIFESTYLE