Ever feel like you need to press the reset button on your body? Toxins exist in processed foods, carbonated drinks, pollution and free radicals that we are exposed to daily. These can affect the body causing exhaustion, bloating and inflammation - almost like the digestive system isn't functioning right.* Traditionally, colon tea cleanses have been used because they are gentle, simple and 100% natural, which we created this special blend to give your body the restoration it needs!*
Rhubarb Root: A natural botanical to aid in digestion, we added rhubarb root to our cleansing blend as it is gentle on the stomach :)*
Hawthorn Berry Extract: Hawthorn berry extract helps protect from the inside out*
Lotus Leaf: The powerful lotus plant has been used in East and Southeast Asian for centuries for its many benefits!
Blends you can trust! We use premium hand-selected tea leaves to create our stunning blends – each targeted to help you live a healthier lifestyle!
15 servings per bag.
Teami Colon, Original Flavor: Senna Leaf & Root, Lotus Leaf, Rhubarb Root, Poria Cocos Stem Bark, Lime Leaf & Extract, Psyllium Husk Seed, Hawthorn Berry Extract, Phaseolus Calcaratus Seed & Valerian Root.
Teami Colon, Lemon Flavor: Senna Leaf & Root, Lotus Leaf, Lemongrass, Lime Leaf & Extract, Psyllium Husk Seed, Phaseolus Calcaratus Seed Rhubarb Root, Poria Cocos Stem Bark, Hawthorn Berry Extract &Valerian Root.
Drink your Teami Colon every other night before bed.
Steep in a mug for 1-5 minutes if you are just starting out. As you continue detoxing, you should gradually increase the amount of time your colon tea is steeping in your mug. The longer you let it steep, the more effective the cleanse will be. Start from 1-5 minutes and work up to 30 minutes!&
Add honey, nectar or lemon as a natural sweeter if needed.
Recommended for adults only. If you are taking prescription medication, or are pregnant or nursing, consult your health care provider prior to using this product.
Contains plant-based caffeine.
Results not guaranteed and may vary from person to person.
These statements have not been evaluated by the Food and Drug Administration. This product is not intended to diagnose, treat, cure, or prevent any disease.
I'm obsessed with the Colon Tea! My whole family is using it now.
Colon tea
Decided to give lemon a shot. Love that it helps keep regular without any craziness. It's just normal unlike over the counter things that don't or make you run. Tastes good. No chemicals. My kind of thing!
It's really helpful for me👍🏻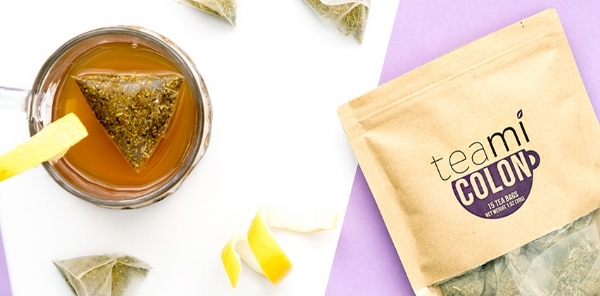 Frequently Asked Questions
Subscribe to our Newsletter
Subscribe to our newsletter and get 10% off your first purchase
IT'S NOT JUST
TEA

, IT'S A LIFESTYLE