Learn How To Make Your Teami Skinny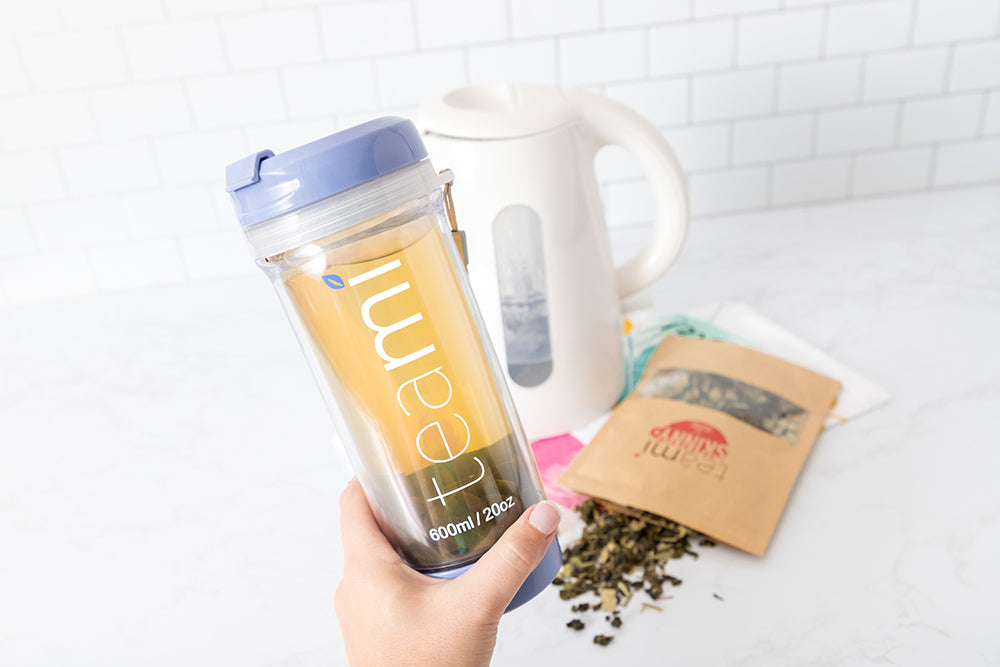 Whether you just got your detox pack or Teami Skinny in the mail, you probably have a goal to naturally improve your health! By using loose leaf tea, you are using the purest and all-natural ingredients out there - which are the most effective kind! 
So here's the biggest question we get - how do you make it?! Basically, by putting the loose leaf skinny tea into hot water, you're steeping the tea. Steeping in hot water allows the tea to expand so that it looks like an actual leaf- which means you're getting all the amazing benefits of it!
Before we show you how to make Teami Skinny, we wanted to share all of the amazing benefits that many people aren't aware of! 
Benefits of Teami Skinny
Start your day with a natural energy boost!* Our Skinny Tea Blend is an amazing blend created to provide natural energy throughout the day without leaving you feeling jumpy or jittery. Made with 100% all-natural ingredients, this Skinny Tea Blend can replace your morning cup of coffee and sustain the energy you need to take on the day!
Super ingredients:
Yerba Mate: Containing brilliant nutritional benefits, we love yerba mate for its clean, plant-based caffeine!*
Oolong Tea: Another wake-me-up front runner, oolong green tea has been widely regarded to benefit metabolism rates*
Jiaogulan: A super herb, this tea acts as an adaptogen to balance your body from outside stressors*
We want to show you exactly how to make your Teami Skinny in the morning so you get the best results & benefits! It's so super easy - all you need is some hot water, your fav color Tumbler & Teami Skinny!! 
---
How to Make Teami Skinny
Directions:
Boil some hot water 
Put 1-2 tsp of Teami Skinny into your Tumbler
Fill the tumbler up with the water
Let it sit for 1-5 minutes (while it steeps!)
Put on the strainer & lid and ENJOY! 
*Teami Skinny leaves can be used up to 3 times a day! This means once you finish it in the morning, you don't have to throw out the leaves! You can refill your tumbler with hot water and re-steep the leaves throughout the day for a healthy alternative to sugary drinks or coffee!
How to Use a Teami Tumbler
Directions:
Open the top of the tea tumbler and remove the mesh insert.
Measure the desired amount of Teami Blends loose leaves tea into the Teami Tumbler (we suggest 1 teaspoon of leaves per cup of tea). Add honey, nectar or lemon as a natural sweeter if needed.
Pour hot water into the tumbler until it reaches approximately 3 cm below the rim. Allow contents to cool for 1-3 minutes before you apply the mesh insert and screw the lid onto the tumbler. You can leave your tea leaves in or steep it for the desired amount of time!
Add lemon, mint or cinnamon sticks for an added metabolism boost (if you want!) and ENJOY!
Love,
Adi Arezzini | @adiarezzini
Co-Founder + CEO, Teami Blends
Certified Holistic Nutrition Coach
---
Discover Our Natural Detox Program
Subscribe to our Newsletter
Subscribe to our newsletter and get 10% off your first purchase
IT'S NOT JUST
TEA

, IT'S A LIFESTYLE