Gentle Superfood Liquid Cleanser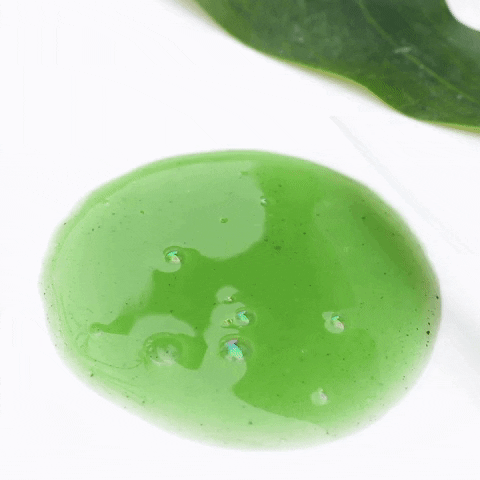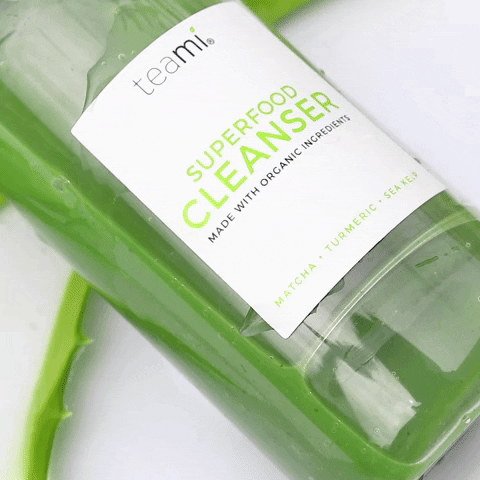 Subscription Benefits
Save $ on every order
Skip orders anytime
Customize your order
Earn 2x Rewards Points
Our Teami Superfood Cleanser is an antioxidant rich, daily cleanser that leaves your skin hydrated, nourished and cleansed. Infused with nutrient dense, beauty boosting ingredients like matcha, apple, turmeric and sea kelp, your skin will be soft, cleansed and prepped for the next steps in your skincare routine!
Using clean, plant-based ingredients we designed it to deeply cleanse without stripping the skin of its' naturally occurring oils and minerals. 
Gentle + Effective for ALL skin types
Made with 76% ORGANIC ingredients!
Perfect for decongesting clogged pores 
Gently removes excess oil, dirt + makeup from skin 
Fights against environmental damage 
Does not leave a film of residue on skin (like most cleansers on the market)
Cleansing daily can kill acne causing bacteria thanks to its' antiseptic and exfoliating properties 
P.S. Most cleansers use water as a main ingredient which can dehydrate the skin. Our Superfood Cleanser is created with a high quality grade, pure Organic, Aloe Barbadensis leaf juice, which is naturally therapeutic to the skin. Long story short, we won't leave your skin high and dry!
Our Superfood Cleanser Promise:
Only Vegan and Plant-Based Ingredients  - Leaping Bunny Certified Cruelty-Free - Made with Organic Ingredients - Non-GMO - No Synthetic Dyes, No Fragrance, No Alcohol, No Harmful Chemicals, No Parabens, No Sulfate and No Water.
Aloe Barbadensis Leaf Juice*, Cocamidopropyl Betaine, Decyl Glucoside, Propanediol Tapioca Starch, Xanthan Gum, Cellulose Gum, Chromium Oxide, Centipeda Cunninghamii (Cehami), Camellia Sinensis Leaf Powder* (Matcha Powder), Fucus Vesiculosus (Seaweed) Extract, Pyrus Malus (Apple) Fruit Extract, Glycerin and Water (Aqua) and Camellia Sinensis Leaf Extract, Glycerin and water and Macrocystis pyrifera (Sea Kelp) extract and phenoxyethanol, Glycerin and water and Chondrus Crispus (Irish moss) extract, Curcuma Longa (Turmeric) Root Powder*, Daucus Carota Sativa (Carrot) Seed Oil, Benzyl Alcohol (and) Salicylic Acid (and) Glycerin (and) Sorbic Acid, Phenoxyethanol (and) Ethylhexylglycerin
*Organic Ingredients
Dampen face with water. Apply 1 pump to palm and gently massage Superfood Cleanser onto face with fingertips in a circular motion until the entire face has been thoroughly cleansed.
Rinse clean with lukewarm water and gently pat dry. Use in your morning and night time routine!
Extra tip: Keep your Superfood Cleanser in your Skincare Fridge for an extra cooling + soothing effect while cleansing!
These statements have not been evaluated by the Food and Drug Administration. This product is not intended to diagnose, treat, cure, or prevent any disease.
Customer Reviews
Sorry there are no reviews for your selected category yet.
Skin Concerns:
Oiliness, Sensitivity
Bestest Ever!!
I superb loved this!! I've been using this for few months now and i just love how my face looks smooth, fresh, younger 😁 i also love the smell it's relaxing! I bought some for my sisters and daughter and i cant wait for them to try it! Will definitely recommend this product! It's amazing!!! I alsoe used the vit c & detox mask! Loved them all!!!
Skin Concerns:
Acne, Oiliness, Pores, Sensitivity
Love this cleanser
I absolutely love this product. I have been struggling having oily skin and all the others cleansers i was using it wouldn't help. Since i started using this cleanser my skin feels so soft moisturizer normal skin type.i don't feel the oiliness in my skin it got rid of the extra excessive oil in my skin. I highly recommend, i already order a second one
Skin Concerns:
Acne, Pores
LOVE IT
I have acne, most is hormonal. All I know is that yes this doesn't treat acne BUT it is the only cleanser that is gentle on my face and doesn't cause me to break out. Literally, my face is doing great. Yeah I get a little acne here and there but I can trust this cleanser is helping me and is gentle. LOVE IT!!!! On my second bottle.


Frequently Asked Questions
Subscribe to our Newsletter
Subscribe to our newsletter and get 10% off your first purchase
IT'S NOT JUST
TEA

, IT'S A LIFESTYLE