Super Digest, Holistic Digestive Enzyme
Super Digest, Holistic Digestive Enzyme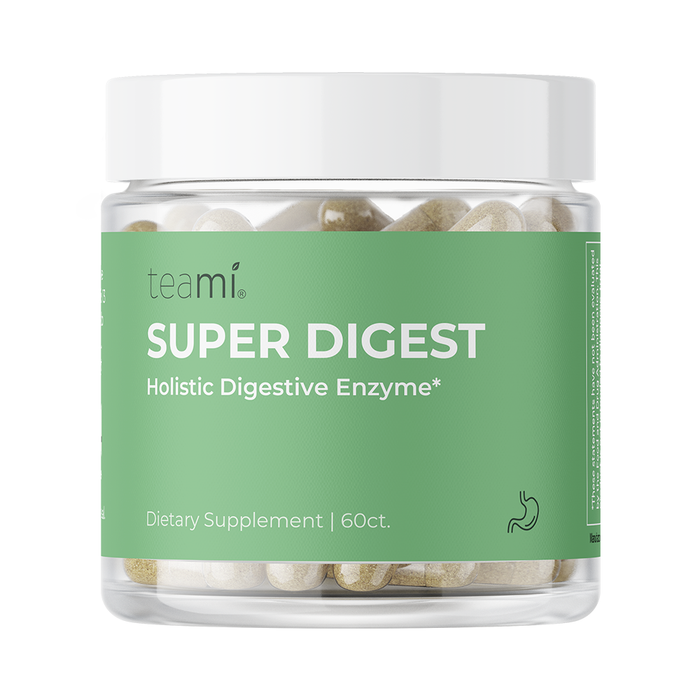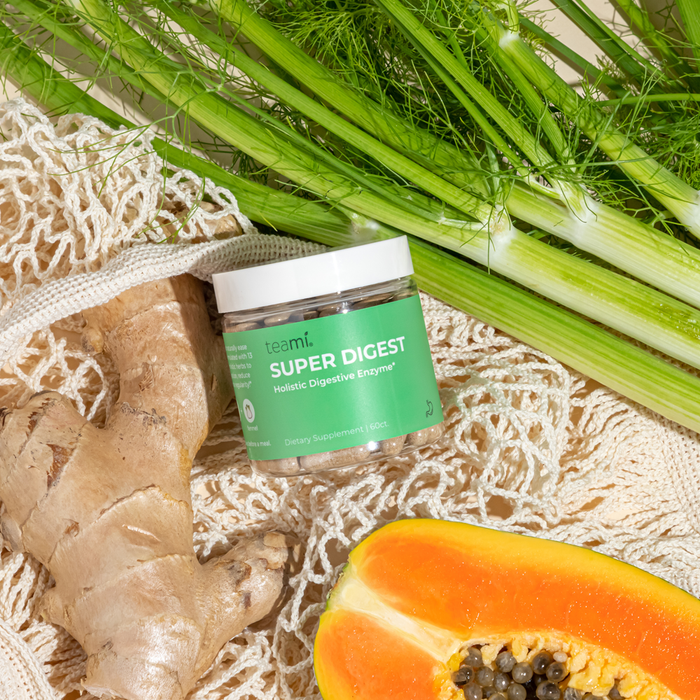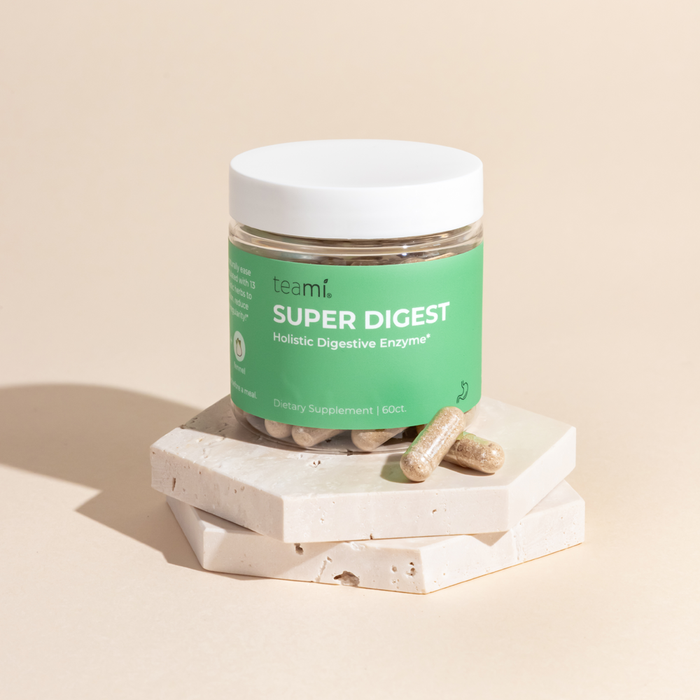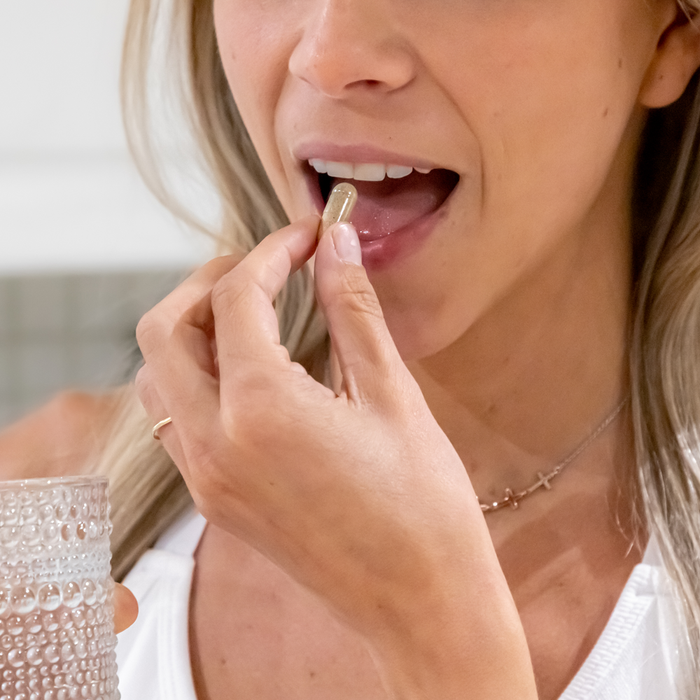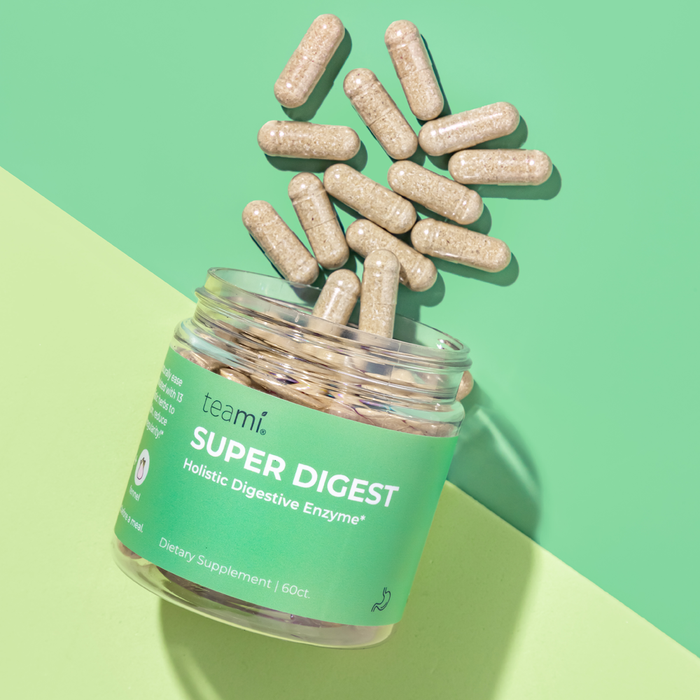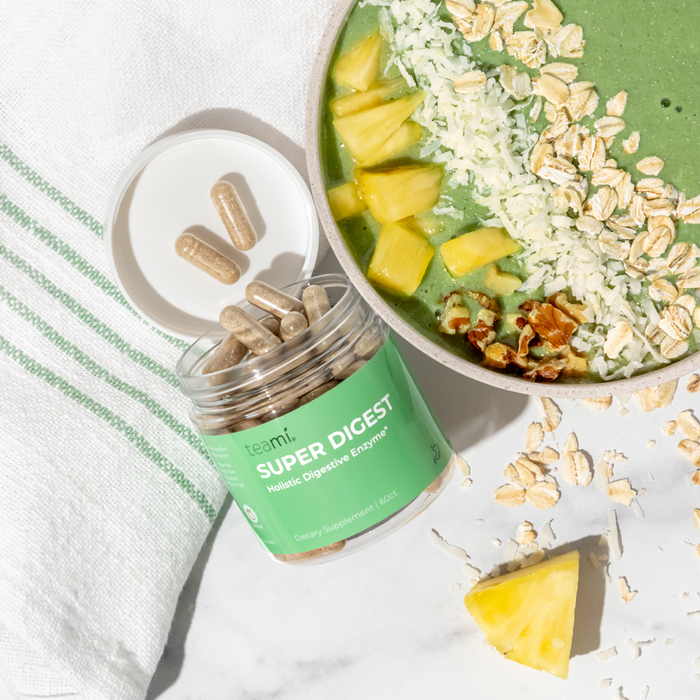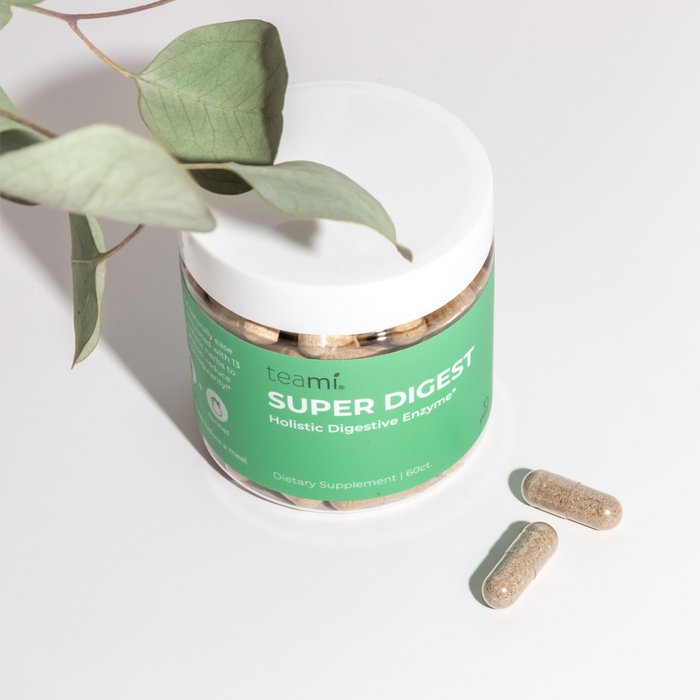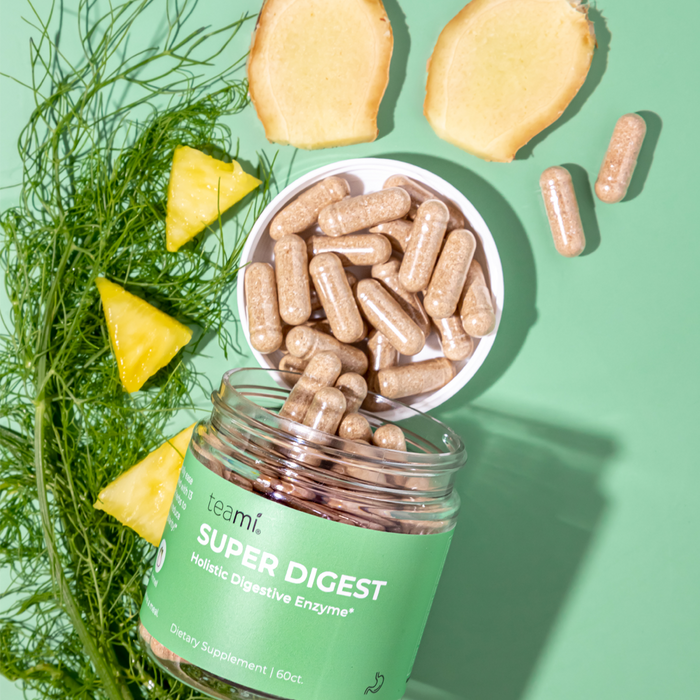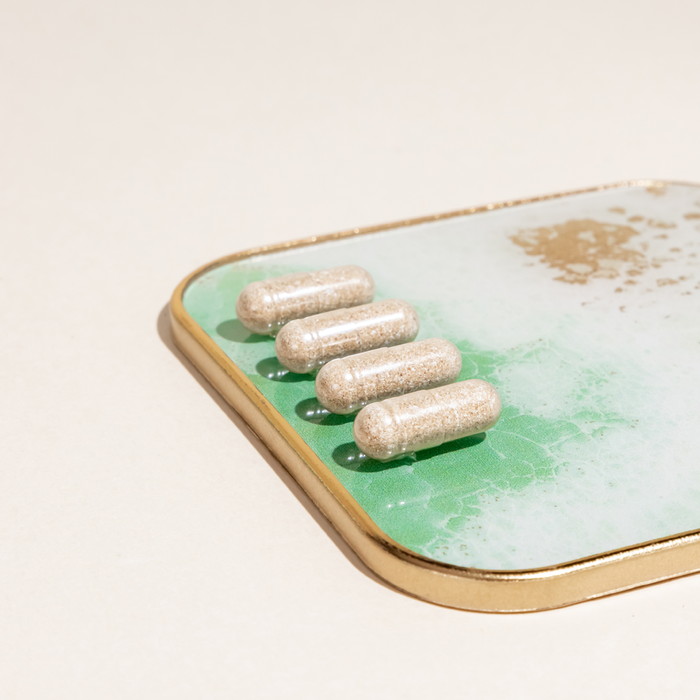 Finally, you can break up with that bloated, sluggish, and heavy feeling you get after your meals!
Simply take 2 Super Digest capsules before your meal to help break down food and naturally ease tummy discomfort!
Formulated with 13 powerful enzymes combined with holistic superfoods like ginger, fennel, and apple cider vinegar to support regular digestion, reduce bloating, promote regularity and help you feel light!
It's your perfect digestive enzyme–with an extra boost!
Super Ingredients:
Digestive Enzyme: 13 powerful enzymes chosen to aid natural digestion
Apple Cider Vinegar: Soothe inflammation & ease digestion
Fennel: Calms digestion & inflammation
Ginger Root: Gas prevention
Papain: Breaks down proteins + aids nutrient absorption
Bromelain: Aids with food breakdown
Milk Thistle: Supports waste elimination
Benefits:
Naturally helps break down food
Reduce Bloating
Promotes Regular Digestion
Soothe Tummy Discomfort
Vegan, Gluten-free, non-GMO, Dairy/Soy Free
Digestive Enzyme Blend (Amylases, Protease (I,II,III), Lipase, Lactase, Hemicellulase, Cellulase, Diastase, Glucoamylase, Invertase, Bromelain, Papain, Serrapeptase, Alpha Galactosidase), Betaine HCl, Globe Artichoke Extract, Ginger, Organic Milk Thistle, Apple Cider Vinegar, Star Anise, Fennel
We suggest taking 2 capsules before a meal! If you forget before your meal, don't worry about it and just take them after!
These statements have not been evaluated by the Food & Drug Administration. This product is not intended to diagnose, treat, cure, or prevent any disease.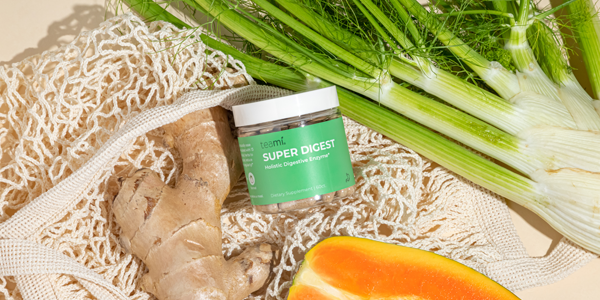 Super Digest
These pills really do help with digestion. I feel less bloated and feel better because it's helping to break down the clean foods that I'm putting into my body.
Super Digest, Holistic Digestive Enzyme
Great pills
I suffer from gastritis and usually take these pills before i eat a big meal, and they definitely work wonders. You don't feel the heaviness of the food. Love these. Going to buy more when they are back in stock.
Frequently Asked Questions
Subscribe to our Newsletter
Subscribe to our newsletter and get 10% off your first purchase
IT'S NOT JUST
TEA

, IT'S A LIFESTYLE