Hydrate Electrolyte Super Mix
Hydrate Electrolyte Super Mix
Fuel your day with our tasty electrolyte drink mix, created to keep you hydrated anytime, anywhere! Recharge with essential vitamins & minerals to help you always feel your best.
You'll love sipping on our refreshing Raspberry Lemonade Electrolyte Super Mix! 
Why are electrolytes important?
Electrolytes are electrically charged minerals and compounds that are essential in supporting your body in much of its daily activities! Electrolytes help keep you feeling hydrated & balanced throughout the day! 
Feeling dehydrated can leave you feeling tired, exhausted, have sugar cravings, and lack of focus. Essential minerals found in electrolytes can help replenish your body and return you to vitality! 
The 6 top electrolytes recommended in a daily wellness routine are Potassium, Sodium, Calcium, Chloride, Phosphate, and magnesium- all of which are included in our clean, premium formula. 
Created with NO SUGAR, NO MALTODEXTRIN, and ZERO CARBS to deliver clean, premium minerals to efficiently hydrate your body, leaving you feeling energized! 
Calcium, Magnesium, Chloride (as Pink Himalayan Salt), Sodium (as Pink Himalayan Salt), Potassium, Citric Acid, Natural Flavors, Beet Root, Silica, Stevia Extract
Simply mix 1 scoop with 16 oz of water until fully dissolved!
Recommended for adults only. If you are taking prescription medication, or are pregnant or nursing, consult your health care provider prior to using this product. Every individual has their own medical and physical conditions, therefore we can not foresee any adverse reactions to our All-Natural blends.
Results are not guaranteed and may vary from person to person.
These statements have not been evaluated by the Food and Drug Administration. This product is not intended to diagnose, treat, cure, or prevent any disease.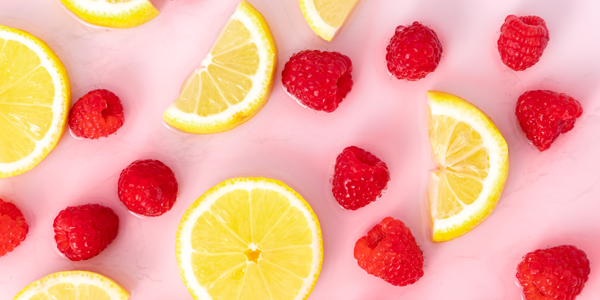 Me encanto
Me a ayudado con esta calor a mantener mi cuerpo hidratado y lleno de energía tiene un sabor increíble y sabe delicioso
I love this hydrate so much!
This is my first time trying out this hydrate! And I fell in love with it. I wanted to increase not only my water intake throughout the day, but I also wanted to make sure I'm getting all the important electrolytes that comes with it. And this hydrate powder was the perfect combination! I'm almost out of my first bottle of it, so I'll be ordering more soon. I feel very hydrated after drinking this & the flavor is so good.
The best
Excellent taste I feel hydrated I love it
Subscribe to our Newsletter
Subscribe to our newsletter and get 10% off your first purchase
IT'S NOT JUST
TEA

, IT'S A LIFESTYLE