Sleep + Destress, Melatonin Bedtime Support Gummy Vitamin
Sleep + Destress, Melatonin Bedtime Support Gummy Vitamin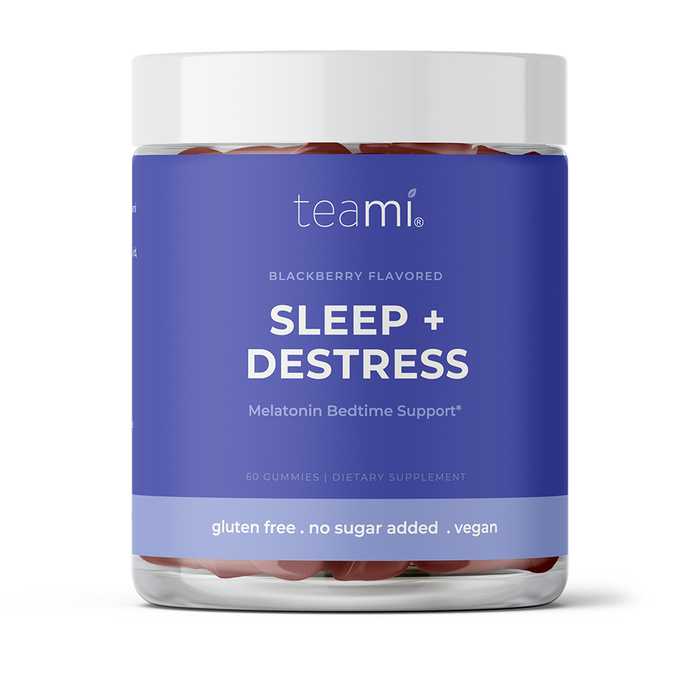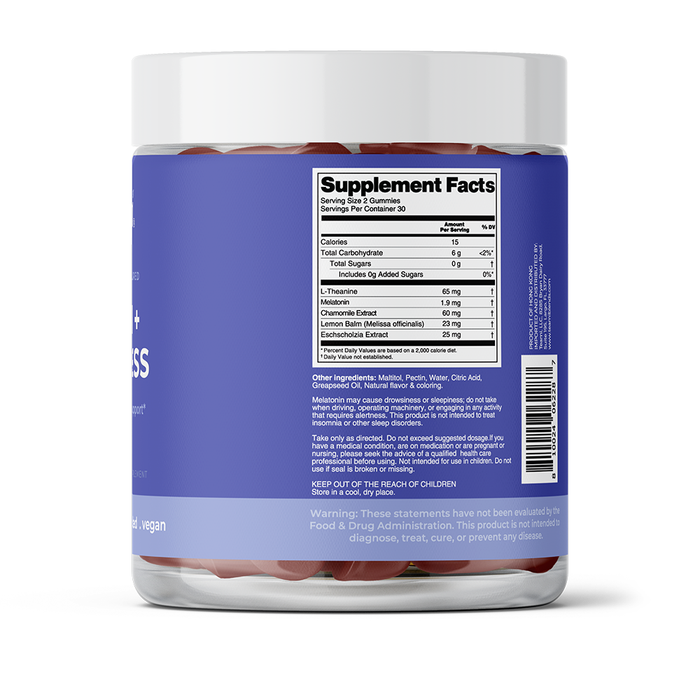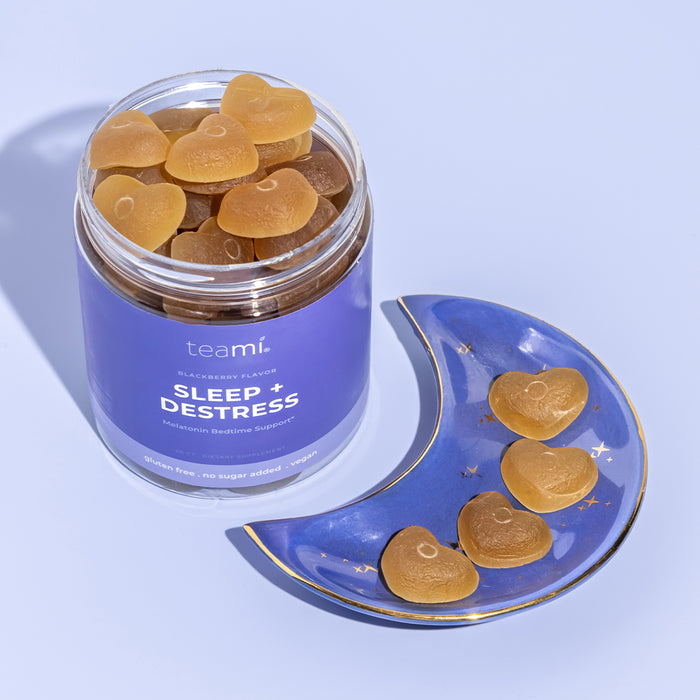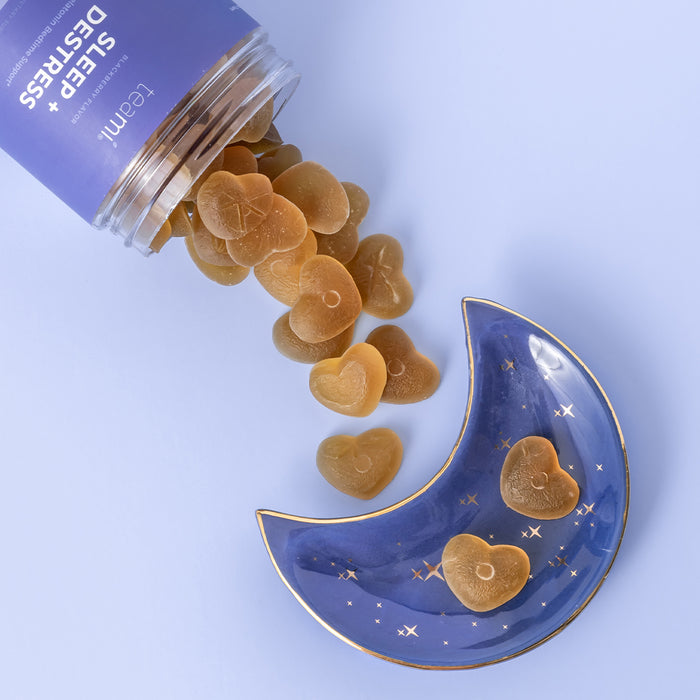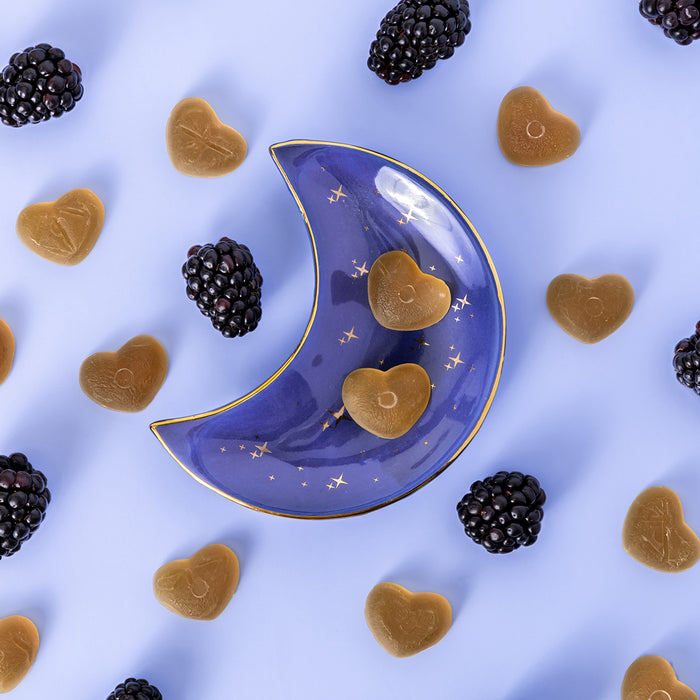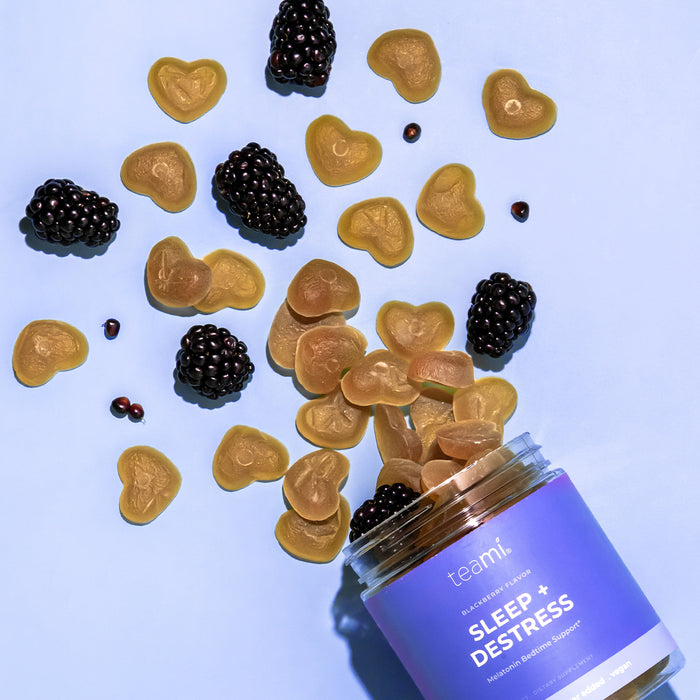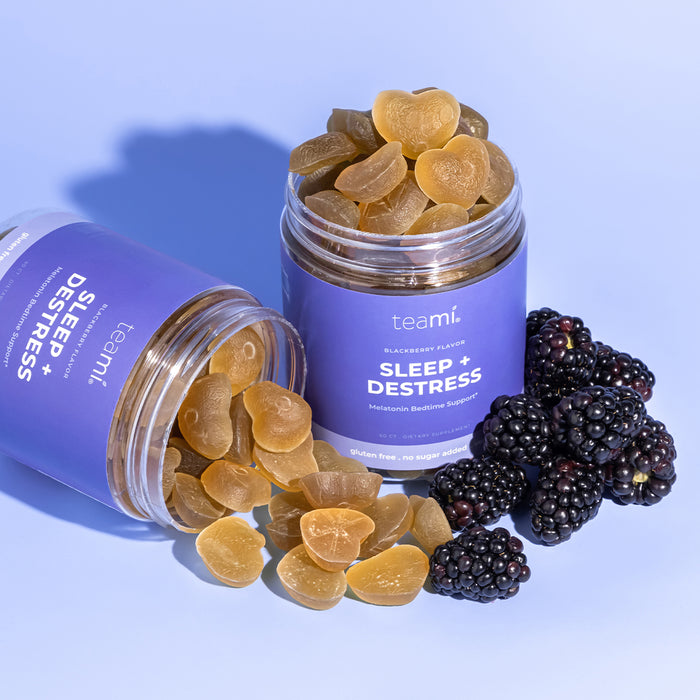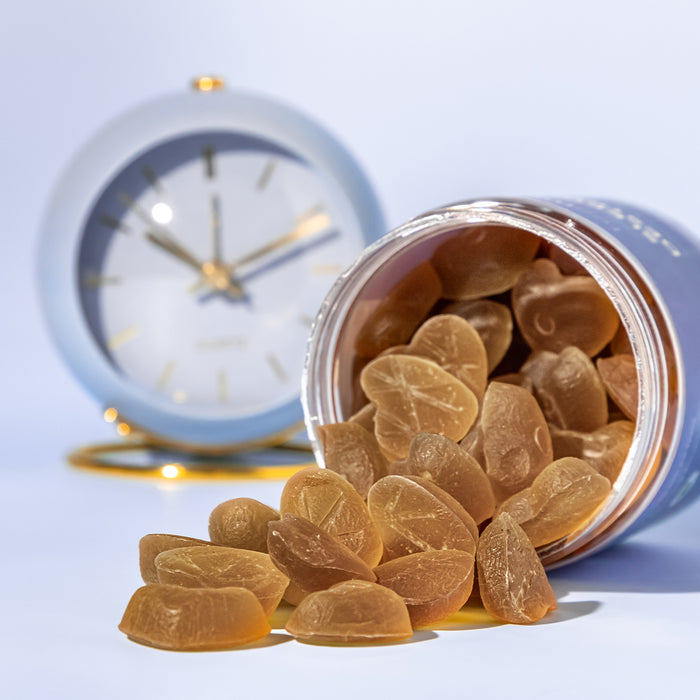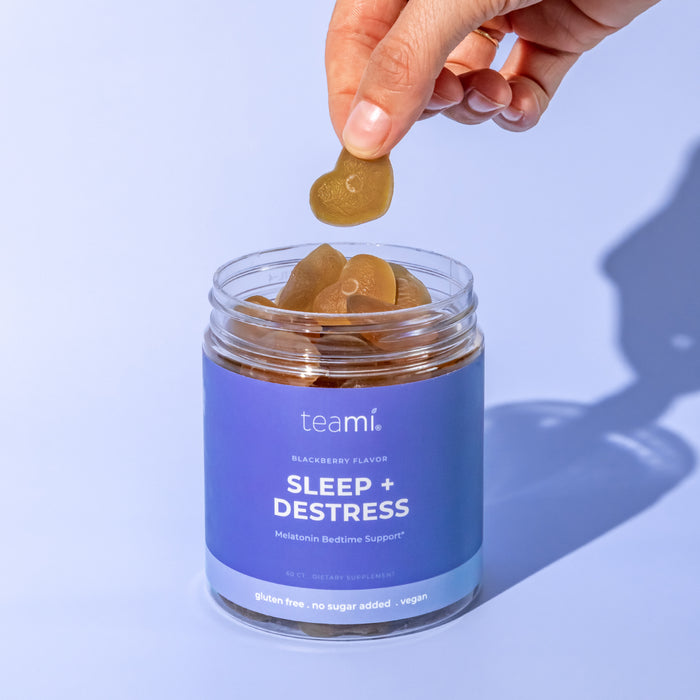 Get the beauty sleep you've always dreamed of! Our Teami Sleep + Destress Gummies are formulated with Melatonin + L-Theanine to help you unwind, relax and drift into dreamland.*
Teami's blackberry-flavored Sleep + De-stress gummies are soft, delicious, vegan, sugar-free and are the perfect way to calm your mind and body so you can catch those precious Zzzs.*
Superstar Formula:
Melatonin: this bedtime bestie ingredient works as a natural sleep support supplement.*
L-Theanine: an amino acid that encourages calmness so you can mellow your mind and drift off into dreamland.*
Herbal Botanicals:  Chamomile, Lemon Balm and Eschscholzia are known for their powerful plant properties used for centuries to support relaxation. 
Naturally Tasty: Sugar-free Blackberry Flavor 
Vegan
Kosher
Gluten-Free
Sugar-Free
NON-GMO
Allergen Free
Woman Owned
30 Servings
L-Theanine, Melatonin, Chamomile, Lemon Balm, Eschscholzia, Maltitol, Pectin, Water, Citric Acid, Grapeseed Oil
Enjoy 2 gummies as part of your daily wellness routine! Since these gummies are intended for bedtime, we recommend taking them 30-60 minutes before bed!
These statements have not been evaluated by the Food & Drug Administration. This product is not intended to diagnose, treat, cure, or prevent any disease.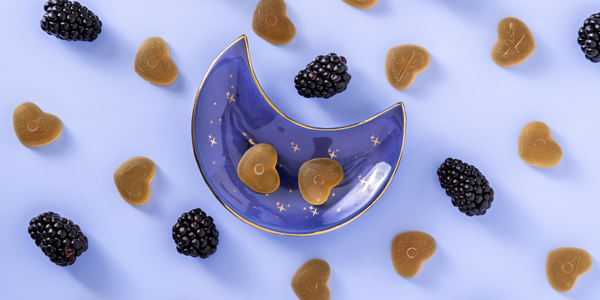 Excelentes productos
Los productos de Teami son lo mejor que he probado tanto los de la cara como las mascarillas, serums cremas como los de consumo eso producto para desestresar es lo mejor de lo mejor
Gummies
Love these gummy. Sleep like a baby & taste great too!
Even my husband Loves them!!
In my home we are always looking for something to use that is affective but does not make it feel impossible to wake up for work.
These Gummies are amazing!! They are so easy to take and they do the job without feeling drowsy after half an hour. In the morning I am able to wake up without groggy. My husband sneaked a couple one night because he has more trouble sleeping than I and now all he keeps asking is when I am going to buy them. They also taste great!! Highly Recommend!!
Subscribe to our Newsletter
Subscribe to our newsletter and get 10% off your first purchase
IT'S NOT JUST
TEA

, IT'S A LIFESTYLE