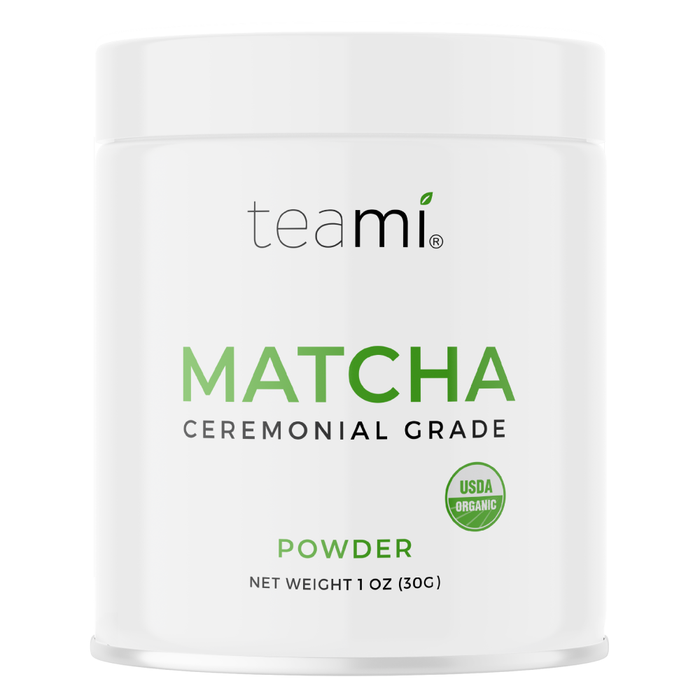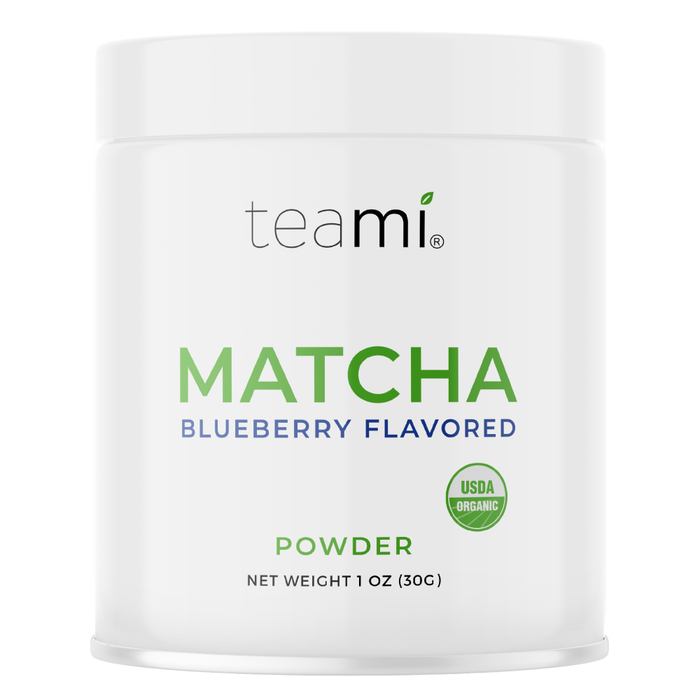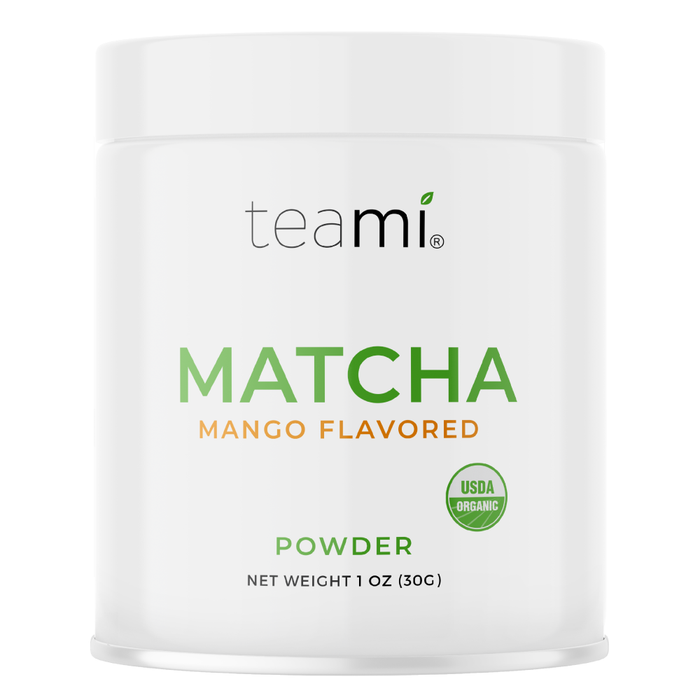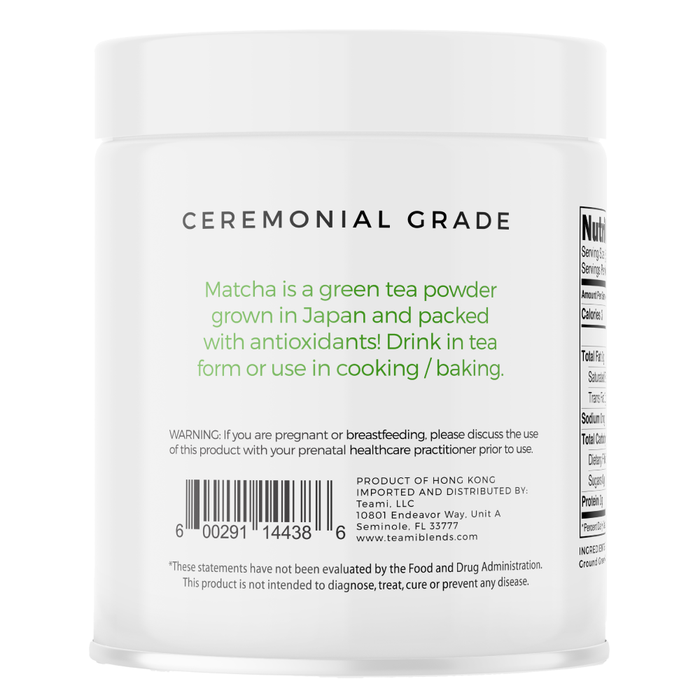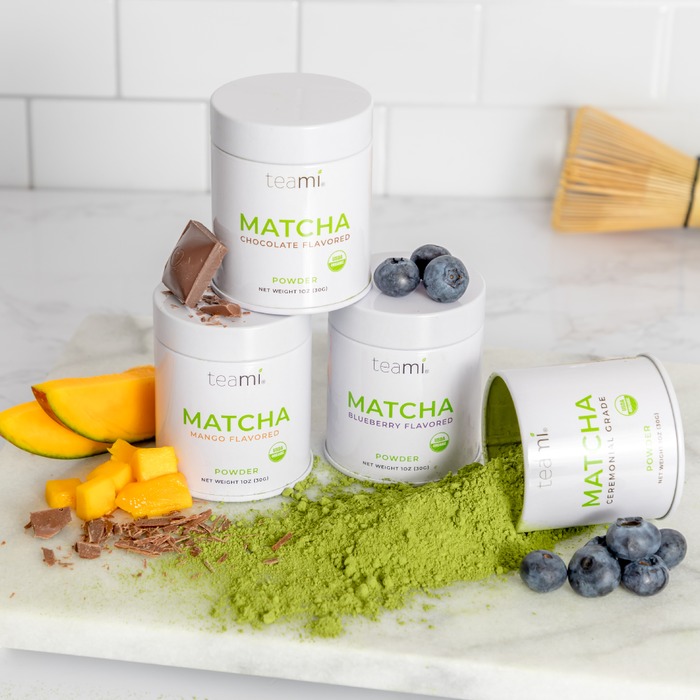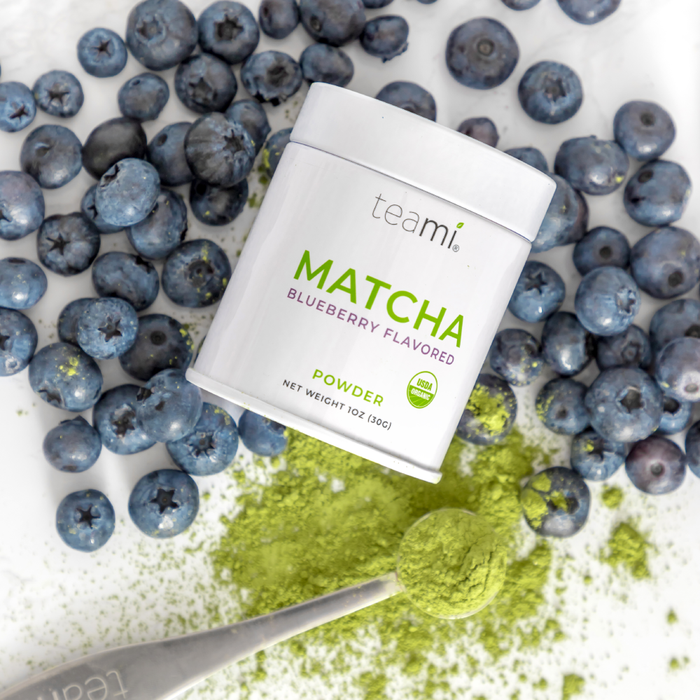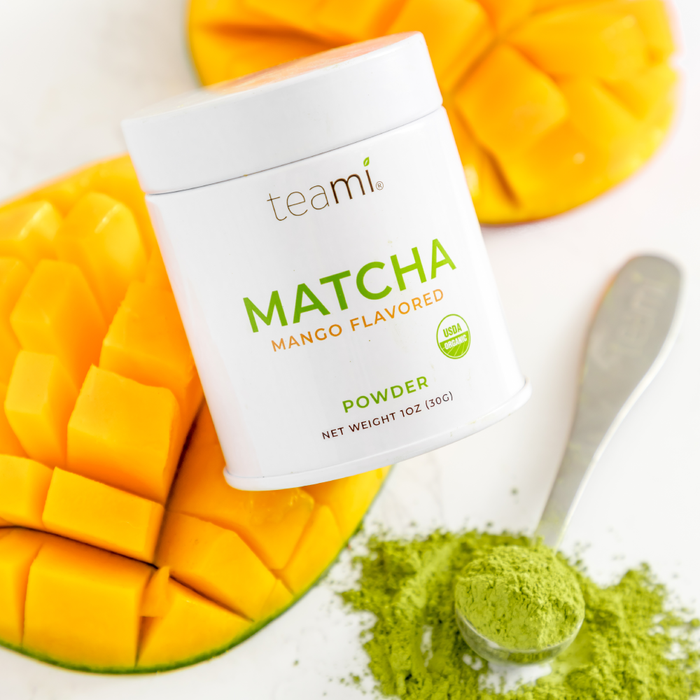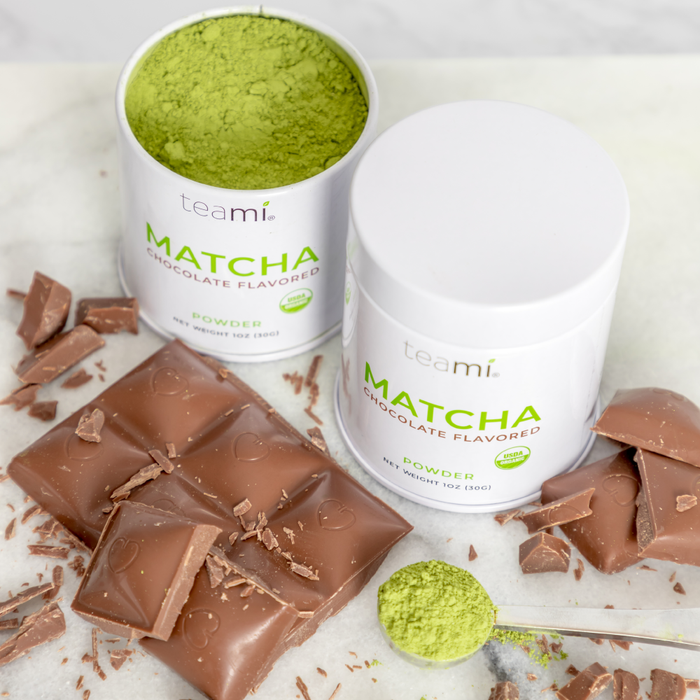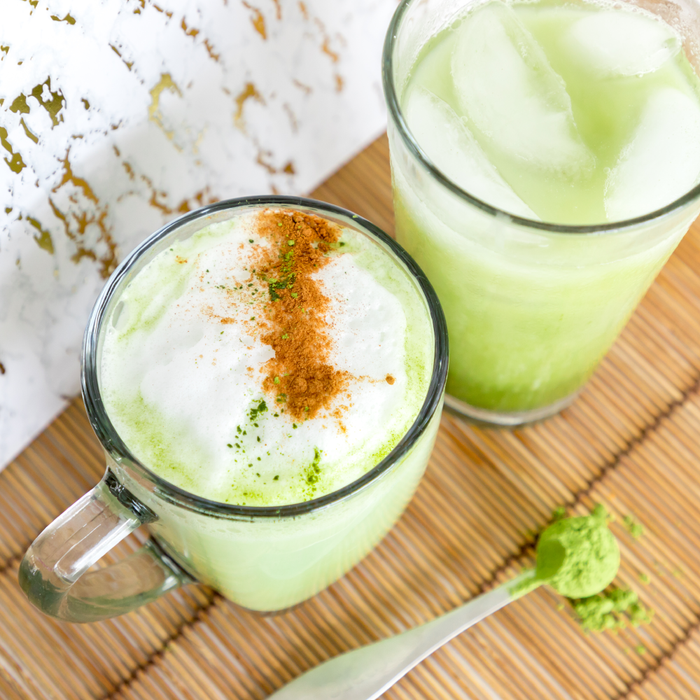 The latest health movement has arrived, and it comes in the form of vibrant green tea powder called Matcha! Made by grinding up the whole tea leaf, Matcha gives you more benefits than regularly brewed tea!*
Our Matcha Tea Powder is a Ceremonial Grade, USDA Organic Japanese Green Tea powder that has endless health benefits! Smooth and lightly sweet, our Matcha Tea Powder will replace your cup of coffee and sustain you throughout the day! See below on how to make a communitea favorite: a matcha latte!
Benefits of Matcha:
Our stone ground matcha green tea powder has several strengthening properties, protecting the body from environmental stressors*
More effective than regular green tea, this powder has been known to enhance metabolic rates*
Matcha has been touted as providing long-lasting, clean energy - without the crash and anti-inflammatory*
Superfood: One glass of matcha green tea is equal to the amount of nutrition found in 10 cups of regular green tea.
One cup of matcha contains 6 times the antioxidants in goji berries, 7 times the antioxidants in dark chocolate, 17 times more antioxidants than blueberries, and 60 times the antioxidants found in spinach.
Blends you can trust! We use premium hand-selected tea leaves to create our stunning blends – each targeted to help you live a healthier lifestyle!
Ceremonial Grade Matcha Powder - Certified USDA Organic
Flavored matcha contains 3% natural fruit powder
Needed Accessories: a bamboo whisk, a tea bowl, a measuring spoon, a tea strainer, and your Teami Matcha Green Tea Powder.
For one cup, scoop 1½ teaspoons (about 2 grams) of matcha powder into your strainer.
Sift your matcha powder into your tea bowl, swirling the powder around the strainer. This will help ensure there are no clumps in your tea.
Pour boiling water (about 2 ounces) into a teacup, then let it cool down for about a minute). Carefully pour the hot water into the bowl with the matcha powder.
Use your whisk to combine your tea. Whisk for about 10–15 seconds until the tea is bright green and smooth.
Carefully pour your matcha into a teacup.
Enjoy!
You can consume Matcha Green Tea as a tea, make a latte, or add it into a smoothie! You can even use it for baking purposes!
Recommended for adults only. If you are taking prescription medication, or are pregnant or nursing, consult your health care provider prior to using this product. Every individual has their own medical and physical conditions, therefore we can not foresee any adverse reactions to our All-Natural blends.
Contains plant-based caffeine.
Results not guaranteed and may vary from person to person.
These statements have not been evaluated by the Food and Drug Administration. This product is not intended to diagnose, treat, cure, or prevent any disease.


Love it
I love all the products from teami
Matcha
Matcha was really good but too strong which was nice to drink
Superfood Greens
This stuff is amazing! I put it in my smoothie every morning to ensure that I will get enough veggies for the day. It doesn't taste great by itself, but mixed in with my smoothie is fine. I always feel better knowing I'm upping my veggie count for the day!
Frequently Asked Questions
Subscribe to our Newsletter
Subscribe to our newsletter and get 10% off your first purchase
IT'S NOT JUST
TEA

, IT'S A LIFESTYLE