Our all-natural toning mist infused with aloe vera, witch hazel, and our very own butterfly tea to revitalize & rejuvenate your complexion all day long!
This non-stripping, holistic formula will leave your complexion feeling soft, revitalized, and incredibly refreshed. There are ZERO dyes, chemicals, or preservatives in this toner- making it suitable for all skin types, even sensitive!
Used as the second step in your skincare routine, applying a natural toner can help minimize the appearance of pores, reduce build up of oils and dirt, and balance the pH levels of your skin- for a more even complexion. 
Cruelty-Free, Vegan, made with Organic ingredients and hand - made in small batches, right here in Florida! Take a deep exhale knowing you can trust where your skincare products are created, formulated and made! You can even inhale the beautiful scent of this toner for a quick relaxation session!
Butterfly Tea, Witch Hazel & Aloe Vera
Use it before makeup application
On a cotton pad to wipe over skin
To set makeup
Throughout the day for a refresher
Whenever you want!
Skin Concerns:
Acne, Anti-aging, Dryness
Mist
Trying this for the first time & I love the scent & how it makes my skin feel..I have tried different types of toners & they usually left my face dry but the mist is not like that. So far so good 😀
Skin Concerns:
Acne, Anti-aging, Oiliness, Pores, Sensitivity
Skin Concerns:
Anti-aging, Dryness, Dullness, Pores, Sensitivity
Yes Yes Yes
OMG! This is my new favorite skincare product. It feels so good on the skin. I noticed an immediate change in the texture and irritation of my skin after using this product. My skin felt clean, refreshed and soft.
To top it off the smell is amazing. It is subtle and delicate, yet so beautiful. I will definitely be repurchasing this. I have to refrain from stocking up as I know that this bottle will last me a while.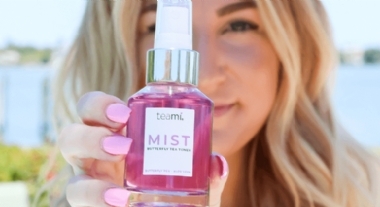 Frequently Asked Questions
Subscribe to our Newsletter
Subscribe to our newsletter and get 10% off your first purchase
IT'S NOT JUST
TEA

, IT'S A LIFESTYLE