Magic truly does exist! Our Butterfly Tea Blend is a caffeine-free herbal tea that provides endless health/beauty benefits from head to toe! Derived from Asia, this naturally blue tea has been used for centuries to increase overall wellness and vitality.* Add lemon (or any acidic fruit) to magically change its color to purple, or honey to change it to pink! Have fun and create your own beautiful elixirs at home any time, day or night! Also known as "the beauty tea," this blend is refreshingly light with jasmine and stevia for a natural hint of sweetness!
Super Ingredients:
Butterfly Pea Flowers: This magic, naturally color-changing ingredient is full of beauty benefits and helps protect skin against aging stressors from the inside out*
Jasmine Tea: A well-known immune boosting tea, we love aromatic jasmine for all of its many health benefits*
Stevia Leaf: A healthy alternative to sugar, this zero-calorie addition gives our blend a lightly sweet aftertaste
Blends you can trust! We use premium hand-selected tea leaves to create our stunning blends – each targeted to help you live a healthier lifestyle!
30+ servings per bag.
Butterfly pea flower, Jasmine Tea & Stevia
Place 1 teaspoon of our Teami Butterfly in a cup or your favorite tumbler and add hot water! Steep 5-10 minutes for maximum health/beauty benefits and flavor!
PS- Add lemon juice for a sweet metabolism boost and watch this magical tea turn purple! Or add your desired amount of honey for the tea to turn a light pink! Check out our Youtube video on this page to see our favorite color-changing creations!
These statements have not been evaluated by the Food and Drug Administration. This product is not intended to diagnose, treat, cure, or prevent any disease.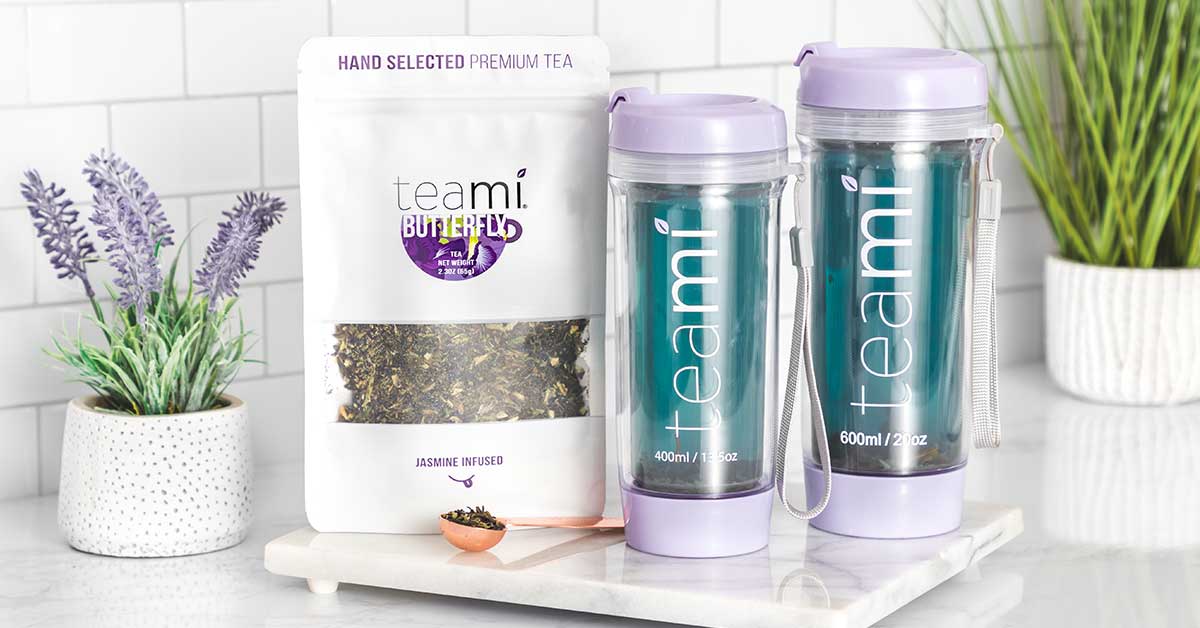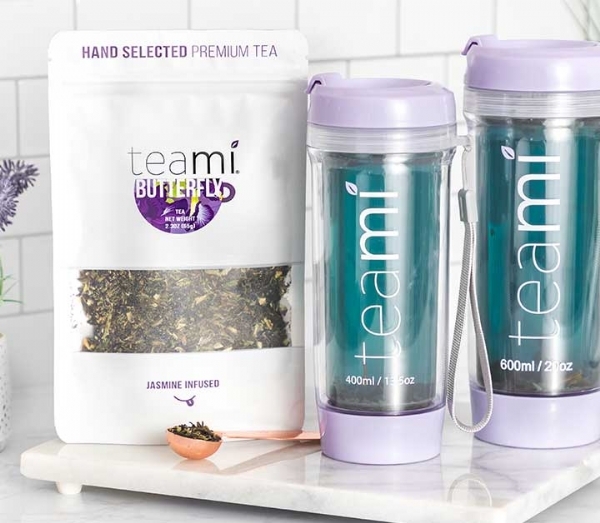 Magical
Butterfly Tea Blend brings a little magic to our poetry and tea time. It's delicious and so much fun.
Very Good..
I like this tea and its very cool color. I made this tea and I put some lemon and honey and let it get cold... OMG it tastes soo good cold.
Frequently Asked Questions
Subscribe to our Newsletter
Subscribe to our newsletter and get 10% off your first purchase
IT'S NOT JUST
TEA

, IT'S A LIFESTYLE