Why Our 30 Day Detox Is So Effective & Gets Results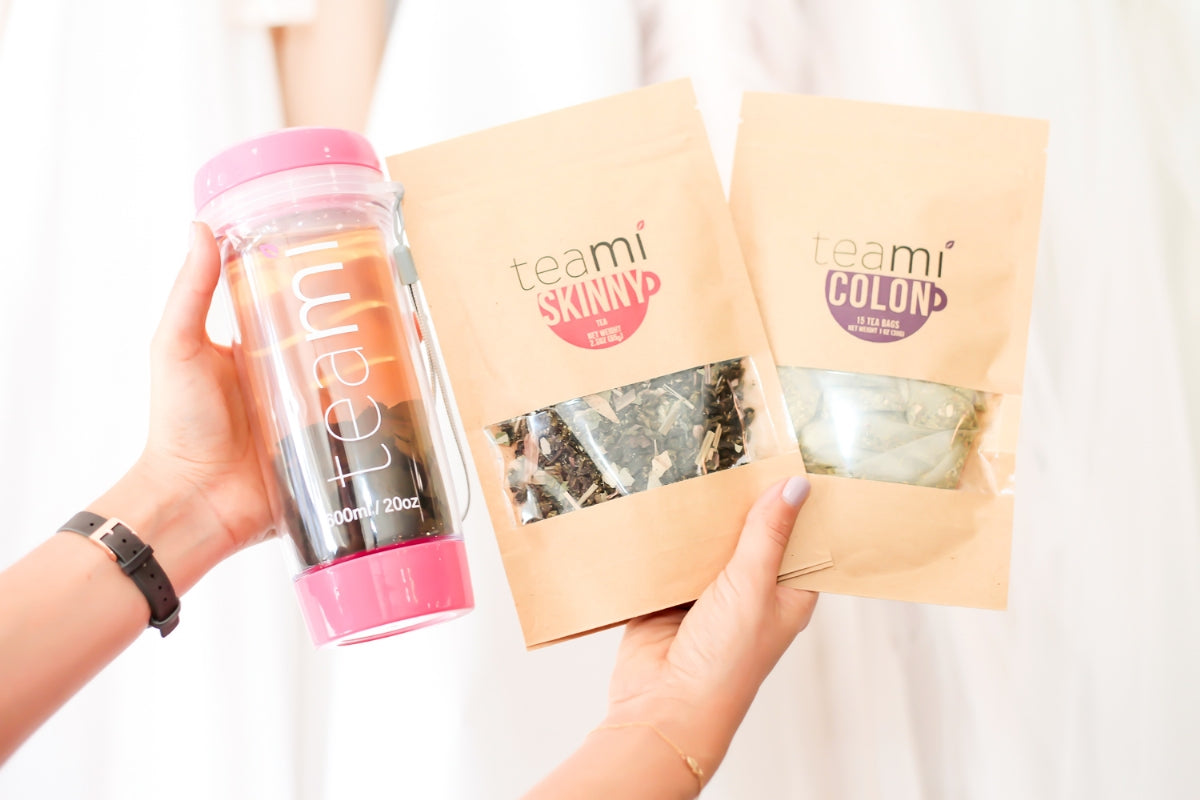 Every month we get #TeamiTransformation submissions from our amazing Teami Communitea! It's really important for us to feature you guys and show off your amazing progress! Each one of these members was looking to change their daily routine, live a healthier lifestyle and feel better all around! We are so proud of their results and sticking to the 30 Day-Detox Program!
Our detox is so effective because it's so easy to follow and succeed! It cleanses, refreshes, and resets your body. Toxins can build up in your body, causing you to feel exhausted, sluggish and bloated. You'd be amazed how many toxins are in your body right now!
How does a 30-Day Detox work?
Drink Teami Skinny in the morning every day before your breakfast (These leaves can be reused up to three times throughout the day)! This will give you a boost of energy and curb your cravings.
Drink Teami Colon every other night to cleanse your body (Steep for 1-5 minutes in hot water then remove from mug. Gradually increase your steep time throughout your 30 Day Detox Program!)
Don't believe it's that easy? Check out these amazing transformations below!
Review from @shmanda_ "So I started my teami detox again and it still amazes me with how well it helps me! I lost 10lbs and I'm only on day 15! My body feels good because I'm not bloated anymore, and with that I start to feel better about myself and have the energy to run after my crazy boy. I actually like wearing tank tops again and how I look in my clothes. I will always recommend this to anyone that wants to go down and just clean their inside! 155lbs➡️145lbs It feels so good knowing 130lbs is not too far away.
Teami Customer (wants to stay anonymous) She lost 15lbs and her bloating is down significantly! She did our 30 Day Detox Program and did not change her diet or exercise plan!
Teami Customer (also wants to stay anonymous) " I am embarrassed to share these but I am also proud. Embarrassed that I allowed myself to get so out of control. But proud that I've come this far and feeling motivated to keep going! My first detox round I lost 13 lbs! The second detox round I had a few hiccups with being sick for a week but I did see some inch loss. Teami was the best thing that could have happened to me this year! It helped me start my journey to a better and healthier me and I will forever incorporate it into my daily routine!"
I am so proud of all of you that are making small changes and detoxing with us! I promise that you will feel SO much better when you get rid of the toxins that are holding your body back from functioning at its best! Whether your goal is weight loss, reduce bloating or just to have more energy, I am excited to see all of your results from our 30 Day Detox! #teamitransformation
Love,
Adi Arezzini | @adiarezzini
Co-Founder + CEO, Teami Blends
Certified Holistic Nutrition Coach
---
Discover Our Natural Detox Program
Subscribe to our Newsletter
Subscribe to our newsletter and get 10% off your first purchase
IT'S NOT JUST
TEA

, IT'S A LIFESTYLE