How to Prepare for Black Friday: Your Ultimate Shopping Strategy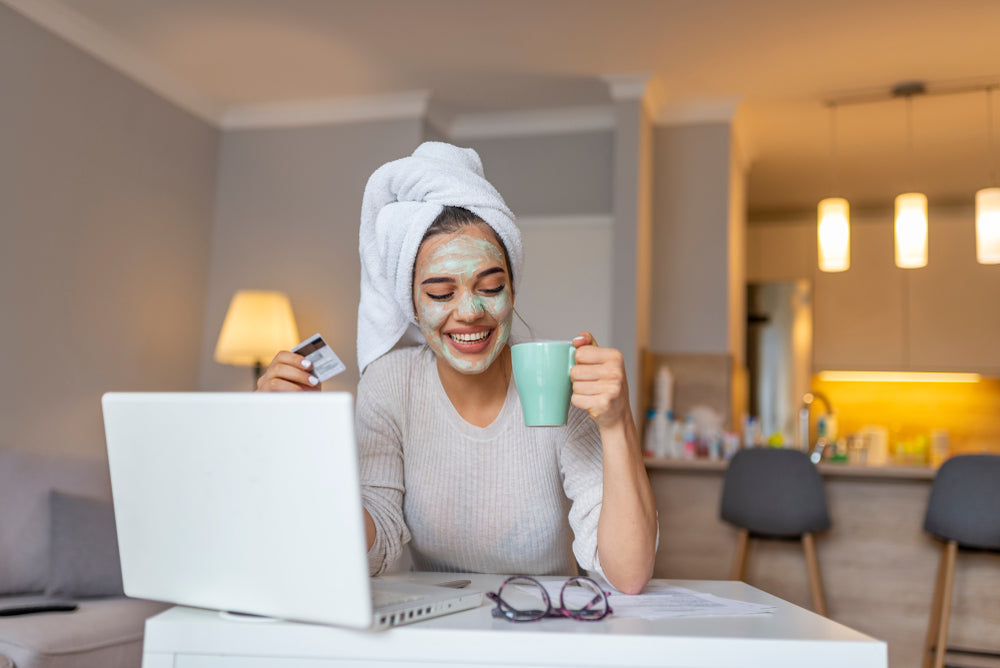 It's that time of year again – the best holiday shopping deals are about to bombard our inboxes, text messages, and social media feeds. With the experts predicting slower deliveries and fewer products available on the shelves, the time to start planning your purchases is right now. We're making it easy for you to get started with 11 tips for how to prepare for Black Friday well in advance!
#1 Set your budget
The first step in planning your Black Friday purchases is deciding how much you can afford to spend. That includes gifts for your family, friends, colleagues – and don't forget to treat yourself! Give yourself some wiggle room in the event you need to buy a last-minute gift for someone too.
It also helps to designate a certain dollar amount per person. For example, you'll probably spend more on gifts for a partner or sibling than you will for a colleague (unless you're best friends, of course!).
#2 Check prices before Black Friday
Stores know you're going to shop and that they're competing for your attention. That's why they tell you ahead of time what you can expect on Black Friday! Check the prices BEFORE Black Friday even starts – and today that means well before Thanksgiving. When you do, you'll be as prepared as you possibly can be when the doors open virtually or in person.
#3 Shop online
The current state of the world has sparked a big boom in online shopping, and retailers know it. That's why they are starting their Black Friday and Cyber Monday sales even earlier. There might be some in-store doorbuster deals, but the biggest and best deals will be available online with the click of a button. However, that doesn't mean you can't get anything in person. Many stores will have special offers and discounts if you shop online and take advantage of curbside pickup.
#4 Make a list and stay organized
Shopping with a list will help you spend less money and get exactly what you want instead of making empty purchases. Make a list of who you need to buy for, what you want to buy for them, and use that list to look for deals on those items. It doesn't hurt to make a backup list as well in case something you wanted to buy is out of stock.
#5 Bookmark your favorite links
In addition to knowing where you're shopping on Black Friday, it is helpful to have links ready to go so you can purchase what you want quickly. Items go out of stock fast, especially if they have a killer deal attached to them or are in hot demand. Shop for these items first so you don't miss out on them!
#6 Don't delete your emails
How many times have you said, "Oh, another promotional email," and hit delete? You could miss out on big holiday sales this way! Black Friday deals are usually communicated by email in advance so you don't miss anything. Look for "Black Friday preview" in your email so you don't miss something you want to buy. It also helps to make a list of your favorite online shopping destinations and keep track of these promotions leading up to Black Friday. And if you really don't want to miss anything, you can sign up for text alerts!
#7 Save extra with texts
Many businesses offer extra shopping incentives by text messages. Sign up for these ahead of time to get the best Black Friday deals. Make sure you are signed in ahead of time to get the doorbusters you are looking for.
#9 Avoid impulse buys
There's no doubt about it – Black Friday can be overwhelming! There are many enticing offers that might even seem too good to be true. If this is the case, ask yourself if you really need that item. Impulse buys can ruin your shopping budget and even take away from the gifts you planned on buying for someone else. Be discerning and decide if spending more to get the free gift-with-purchase is worth it – sometimes it is, and sometimes it isn't.
#10 Follow brands on social media
Many brands post some of their best offers on their social media channels. Follow them on Instagram, Facebook, Twitter, TikTok, and other platforms you use to stay informed. You might even fall in love with their content!
#11 Have fun!
Black Friday shopping shouldn't be stressful. It should be something you want to do so you can surprise and delight someone you love this holiday season. Keep the stress out of it by approaching it with gratitude, knowing you are about to put a smile on someone else's face!
Are you shopping at Teami this holiday season? Let us know your shopping strategy in the comments and post your favorite holiday finds on Instagram. Be sure to tag us with #thankyouteami!
Love,
Adi Arezzini | @adiarezzini
Co-Founder + CEO, Teami Blends
Certified Holistic Nutrition Coach
---
Shop Our Best Bundles
Subscribe to our Newsletter
Subscribe to our newsletter and get 10% off your first purchase
IT'S NOT JUST
TEA

, IT'S A LIFESTYLE