Amazing Creative Ways to Make Bubble & Boba Tea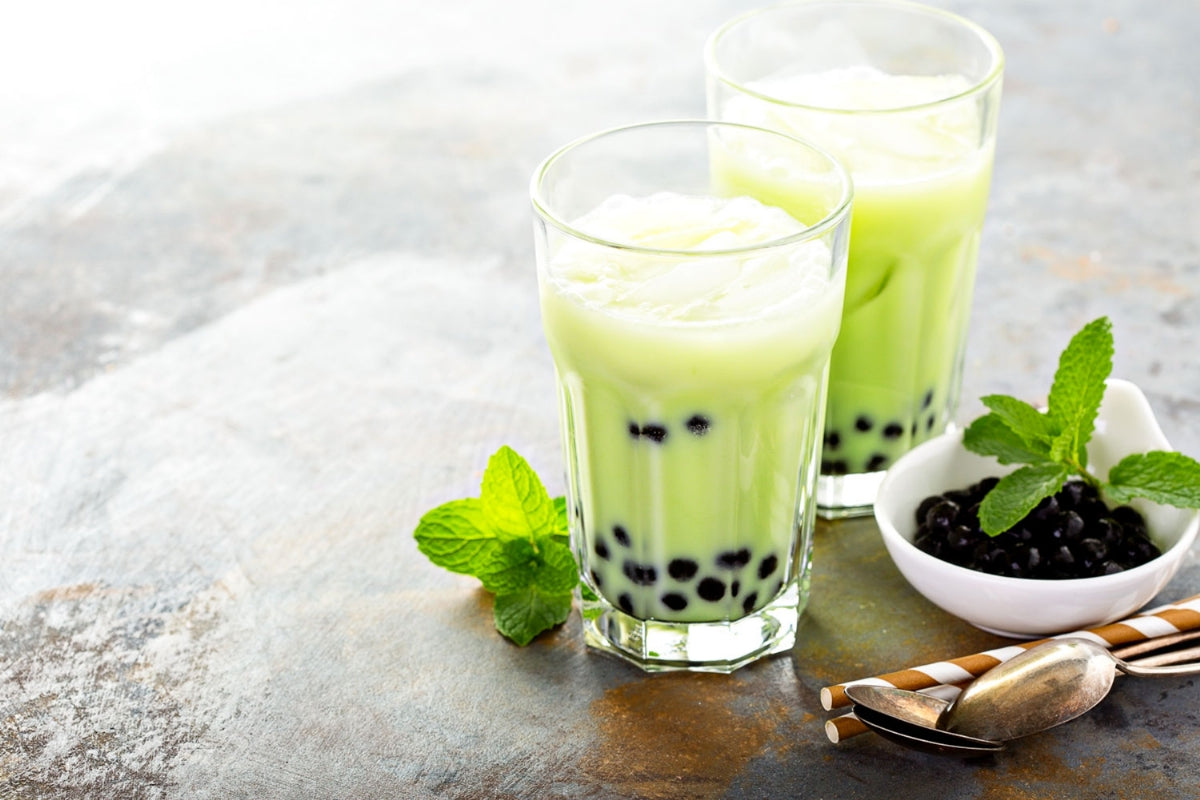 If you happened to miss the bubble tea craze a few years ago, no worries. It's popularity is surging once again. And you don't even have to leave your house to enjoy it– more and more people are making their own at home.
It's not hard to do, and once you master preparing your tapioca pearls, the possibilities are endless. Make your bubble tea with milk, fruit, or Teami Matcha, and have fun with colored straws and glasses. Enjoy it on your own or serve it up at a party or gathering, and get creative with how you present it.
We've put together seven recipes that are creative ways to make your own bubble tea for any occasion. If the recipe calls for prepared boba, you can find a simple recipe for how to prepare the basic black boba tapioca pearls from Food52 here, and also at the end of this article. 
1. Green Tea with Mango Bubble Tea
Hosting a breakfast or serving up brunch? Try this recipe for Green Tea with Mango Bubble Tea. It gets its fruity taste from orange juice and a blended mango. Serve your breakfast tea in juice glasses or mason jars, with wide straws to accommodate your pearls.
(serves 4)
Ingredients:
1 cup prepared boba pearls, chilled or at room temperature? 
4 cups Green Tea, brewed and chilled (optional: sweeten your tea with 2 T honey before chilling)? 
Juice from 4 oranges? 
2 mangoes, peeled and cubed? 
1 ½ cups coconut or almond milk?
Directions:
Using a blender or immersion blender, blend together orange juice, mangoes, and milk.
Mix in the green tea and boba pearls. Serve and enjoy!
2. Bubble Matcha Tea
This bright green tea is not only bright in color. Matcha will also brighten your health with its huge benefits, such as powerful antioxidants and detoxifying properties. It would be fun to serve at a St. Patrick's Day party, an Earth Day celebration, or at a gameday party if your favorite team colors include green!
Matcha Green Tea Boba (from Teami and Rhiana de Hoyos of L'herbe Muse)
Ingredients:
 ⅓  cup green tea boba pearls
1 cup unsweetened almond milk
2 tsp. Teami Blends matcha powder
1-2 tbsp. maple syrup
½  tsp. vanilla powder
½ cup ice
Directions:
For the boba:
Bring a pot to boiling water then add boba. Once boba floats cover pot with a lid and boil for about 3 minutes on medium heat. 
Turn off heat and and steep (covered) for another 3 minutes.
Scoop out boba and place in a bowl of cold water for about 30 seconds.
Drain and add to another clean bowl and toss with 1 tsp. maple syrup. 
Green tea drink:
Blend almond milk, matcha powder, vanilla powder and 1/2 cup ice until smooth.
Place boba in your glass.
Pour green drink over boba and enjoy!
Subscribe to our Newsletter
Subscribe to our newsletter and get 10% off your first purchase
IT'S NOT JUST
TEA

, IT'S A LIFESTYLE