5 Moisturizer Ingredients to Avoid and What to Look for Instead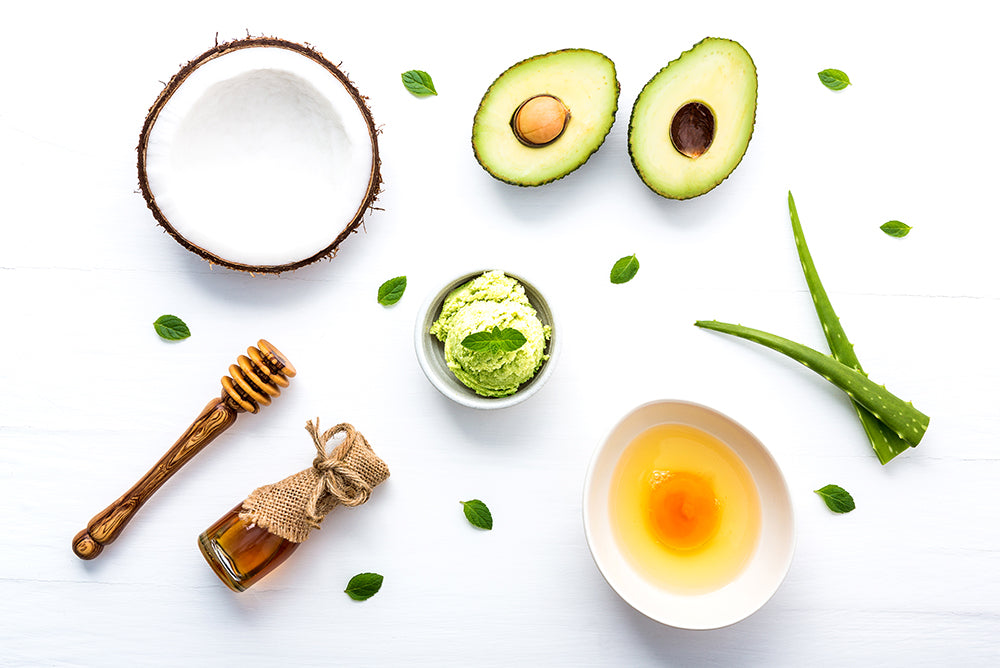 Throughout your life, your skin will be influenced by age, lifestyle factors, and the seasons. A good moisturizer is the foundation of any skincare routine and helps keep your complexion radiant and protected every day. As your skin changes, a healthy moisturizer will nourish and protect skin, not harm it. Unfortunately, many moisturizers on the market contain harmful ingredients that are common in many skincare products. Reading the label and knowing what ingredients to avoid will help you choose a green and clean moisturizer that you can rely on for years to come! 
Parabens 
One of the most hotly debated skincare ingredients is parabens. Parabens are a preservative found in cosmetics, skincare, and other beauty products. These can come in the form of methyl-, propyl-, and isobutyl parabens (and more). Formulators love parabens because they are inexpensive, have a long shelf life, and are versatile. However, since a study in 2004 revealed that parabens are potentially harmful, their use has become widely debated. If you are interested in keeping a clean beauty routine, look for a moisturizer without parabens.
Synthetic fragrances 
Did you know that when a product lists "fragrance" as an ingredient, it could contain hundreds of individual constituents? This includes artificial dyes, formaldehyde, neurotoxins, toluene, and other harmful ingredients. Fragrance is known to cause allergic reactions and skin irritation, so it should not be an ingredient in your moisturizer.  
Alcohol
Alcohol is another widely debated skincare ingredient. If alcohol is listed as a main ingredient in your moisturizer, it is likely going to cause some problems. This is especially true if it is listed as SD alcohol, denatured alcohol, or isopropyl alcohol. Alcohol dries out skin, disrupts the function of its microbiome, increases oil production, and harms the surface of the skin. 
Silicone
Silicone is known for making moisturizers and other products feel smooth and silky. It also helps improve the appearance of skin, giving it a poreless look. Unfortunately, this means silicone acts as a "plastic wrap" of sorts for your skin. While it locks in moisture, it also traps oil, dirt, and dead skin cells. This may aggravate acne and sensitive skin. And since silicone is so good at forming this layer, it might inhibit other nutrients from penetrating your skin if you layer skincare products. Other than a smooth appearance, silicone does not deliver value to your moisturizer. It does not contain nutrients that will improve the health of your skin. 
Artificial dyes
Not all colorants in makeup and skincare are toxic. Many green beauty brands use natural plant-based or mineral pigments. However, many skincare products, including moisturizers, rely on dyes such as coal tar or synthetic dyes. Coal tar dye is a mix of artificial coloring agents that include chemicals such as toluene, xylene, and benzene.
5 ingredients to look for in a moisturizer 
So what ingredients should you look for in a moisturizer? Here are five natural ingredients that pack some serious benefits into any skincare routine.
Matcha green tea
A powerful, skin boosting antioxidant, matcha green tea naturally helps soothe and calm skin. Matcha also contains epigallocatechin gallate (EGCG), which helps even skin tone. Plus, EGCG may help increase antioxidant effects of Vitamins C and E, which are also found in matcha. That's one reason you can find it in Teami Gentle Superfood Liquid Cleanser! 
Olive-derived squalane
Olive-derived squalane helps balance oil production since it has qualities similar to human sebum. This means it is lightweight and absorbs easily. Plus, squalane minimizes the appearance of fine lines and wrinkles by providing healthy hydration to skin and controlling shine. 
Avocado 
Avocado is packed with healthy fats, vitamins, minerals, and other nutrients. It contains a high amount of Vitamin E and lecithin, both of which help hydrate and moisturize the skin. In addition, your skin easily absorbs these nutrients so it can reap the benefits right away. 
Hemp seed oil
Hemp seed oil is a lightweight and versatile skincare oil. It moisturizes your skin without clogging pores and helps manage your skin's oil production. Hemp seed oil also contains fatty acids such as linoleic acid, which promotes cell turnover that may help reduce the appearance of aging. 
Sodium PCA
Sodium PCA is a conditioning agent derived from the naturally occurring amino acid proline, which is known for its ability to improve skin elasticity and hydration. PCA replenishes skin thanks to its ability to hold 250 times its weight in water, which improves the appearance of dehydrated and mature skin.
Teami Superfood Moisturizer 
What if there was an incredible moisturizer formulated without those harmful ingredients and instead made with nourishing, vegan ingredients suitable for all skin types? Well, now there is one! And this skincare superstar is suitable even for sensitive and acne-prone skin. 
Teami Superfood Moisturizer is a lightweight daily cream that leaves skin feeling hydrated but never sticky or heavy. Created with antioxidant superfood ingredients, this moisturizer is bursting with phytonutrients to leave you with moisturized, nourished and balanced skin all day long. And did we mention it is a cruelty-free moisturizer, too?
The stars of the show in this soothing and plumping moisturizer are five key superfood ingredients to promote healthy, hydrated, and radiant skin: 
Matcha green tea
Olive-derived squalane
Avocado
Hemp
Sodium PCA derived from fruits and coconut oil
Although a deeply hydrating formula, it still maintains an airy, lightweight texture to powerfully hydrate and smooth skin. Plus, it is formulated without harmful ingredients, including silicones, alcohol, parabens, synthetic dyes, and artificial fragrances. Instead, Superfood Moisturizer is made with natural ingredients you can pronounce, such as essential oils for light fragrance and skin benefits (never those "mystery" fragrances) and other skin-loving oils. This daily moisturizer is the ideal moisturizer for sensitive skin.
We want to see how Superfood Moisturizer fits into your routine! Will you be incorporating it into a #SundayShelfie on Instagram in your Teami Luxe Skincare Fridge? Share your snapshot with us by using #thankyouteami on your post! 
Love,
Adi Arezzini | @adiarezzini
Co-Founder + CEO, Teami Blends
Certified Holistic Nutrition Coach
---
Discover our Teami Superfood Moisturizer
Subscribe to our Newsletter
Subscribe to our newsletter and get 10% off your first purchase
IT'S NOT JUST
TEA

, IT'S A LIFESTYLE