Our beautifully handcrafted, authentic Organic Bamboo Whisk is the perfect accessory to make your daily cup of matcha. The 80 strong bamboo bristles are not only beautiful but also durable. They won't warp or break easily.
Easy to clean- no mess!
Using a strainer, sift 1/2 to 1 teaspoon of Matcha into your bowl
Add about 3oz of hot, not boiling water into your bowl
Starting from the bottom of your bowl, start whisking your Matcha by using a fast, vigorous zig-zag motion
Keep whisking until it starts to froth and produce bubbles
Enjoy your delicious cup of Matcha!
Working great
Does the job. Makes matcha lattes smooth and frothy.
At work, we use whisks for our matcha and they quickly began to fray and not work as well to the point that we had to just put some away. I started using matcha at home, and this whisk works really well and I can tell it is well made, it definitely helps a lot.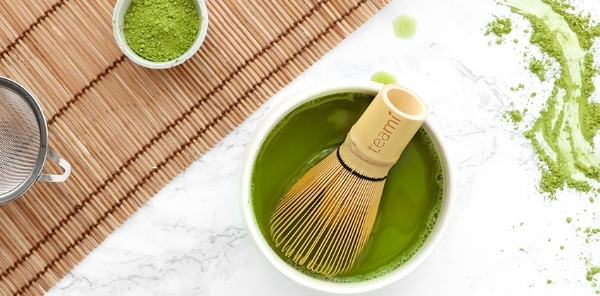 Subscribe to our Newsletter
Subscribe to our newsletter and get 10% off your first purchase
IT'S NOT JUST
TEA

, IT'S A LIFESTYLE