Our automatic, stainless steel frother is the perfect accessory for our matcha latte lovers! Make a perfect green matcha latte with frothed milk in just 20-30 seconds!
Matcha Frother Features:
Deluxe Stainless Steel Construction - that means that both the main body and frothing wand are constructed from high-quality stainless steel! That way it won't break, rattle rust or stain like other lower grade, plastic models.
Perfect Creamy Consistency - make your matcha latte just the way you like it, every single time!
Speed - 20-30 seconds to make your perfect frothed milk!
Automatic - That basically explains it! Just turn on your matcha frother with the touch of one button and it does all the work for you! All you need to do is hold it in your cup!
Easy to clean - Just hand wash or put your frother in the dishwasher while you daydream about your next matcha latte.
It's Itsy Bitsy (Well, it's compact) - Our frother is designed to fit in any kitchen drawer for easy and convenient storage!
Multi-Purpose - you can use your frother to whisk your matcha tea, whole milk, soy milk or any nut milk of your choosing!
Hot & Cold - perfect for hold or cold beverages!
Watch our video on how to use our Matcha Frother to make a perfect matcha latte, every time.
*Two Triple A batteries required, not included.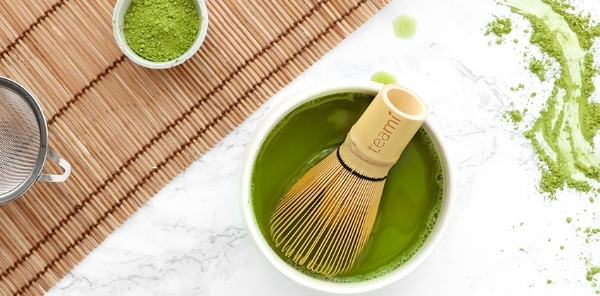 Absolutely love it
I am extremely pleased with the frother. I would definitely recommend it to others.
This Frother is Legit!
I'm super impressed with my Teami frother! It has the perfect amount of power and speed to froth milk for a delicious latte. Love it!
This is my first milk frother and it works amazing. I use it for my matcha and it makes it creamy and frothy and just so so good!!
Subscribe to our Newsletter
Subscribe to our newsletter and get 10% off your first purchase
IT'S NOT JUST
TEA

, IT'S A LIFESTYLE