The 30:7 Best Detox Plan is our 4 month program which provides the best, long-term and sustainable results.
This plan begins with our 30 day detox program which includes drinking the Teami Skinny blend every morning and drinking the Teami Colon Cleanse every other night, for the duration of the 30 days. Next, you allow the body to refuel and balance itself by drinking our Profit blend for the next 7 days. Thus, creating the 30:7 detox plan! 
This cycle is repeated 3 times and takes approximately 4 months to complete. 

Includes:
Teami 30 Day Detox Program x 3
Teami Profit Blend x 1
Regular Price: $180.00 | 30:7 Best Detox Plan: $139.00 (you save $41.00!)
*Not looking for a 4 month detox program? Just purchase our 30 Day Detox Pack!*
Teami Skinny Tea:
Oolong, Yerba Mate, Lime leaf Extract, Lotus leaf, Ginger Root & Rhubarb Root.
Teami Colon Cleanse Tea:
Senna Leaf & Root, Hawthorn Berry Extract, Lotus Leaf, Lime Leaf & Extract, Psyllium Husk Seed, Phaseolus Calcaratus Seed, Rhubarb Root, Poria Cocos Stem Bark & Valerian Root.
Teami Profit Tea:
Green Tea, Chinese Red Date, Ganoderma, Nettle Leaf, Peppermint Leaf, Goji berry & Roselle.
Step 1) Drink your Teami Skinny every morning, recommended before breakfast
*Forgot to drink your Teami Skinny in the morning? Don't Stress! Just drink it as early as you can! 
Step 2) Drink your Teami Colon every other night before bed
*Steep for 1-5 minutes in hot water then remove from mug. Gradually increase your steep time throughout your 30 Day Detox Program!
Complete the 30 Day Detox Program and then continue on
Step 3) Drink the Teami Profit Blend for 7 days then start your next round of 30 Day Detox! 
Recommended for adults only. If you are taking prescription medication, or are pregnant or nursing, consult your health care provider prior to using this product. Every individual has their own medical and physical conditions, therefore we can not foresee any adverse reactions to our All-Natural blends.
Contains plant-based caffeine.
Results not guaranteed and may vary from person to person.
These statements have not been evaluated by the Food and Drug Administration. This product is not intended to diagnose, treat, cure, or prevent any disease.
Detox tea
The tea is great I don't feel bloated anymore and I can actually move in my own skin. Being bloated makes you so uncomfortable but with the tea I can move freely. The colon tea is super strong 💪🏾 I personally already go everyday multiple times so I don't really care for the colon tea it just adds to what I already do but it's good for people that need that extra help regulating their bowels
Awesome
I love Teami Blend, awesome products. I love the detox program and how it works well with my workout regime. I highly recommend these products.
Loving it!
So far I'm in love. I feel so much better overall; less bloating, digestive system is regular, I replaced coffee with the tea and I have plenty of positive energy throughout the day.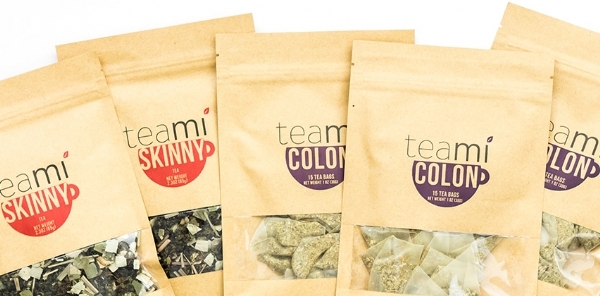 Frequently Asked Questions
Subscribe to our Newsletter
Subscribe to our newsletter and get 10% off your first purchase
IT'S NOT JUST
TEA

, IT'S A LIFESTYLE