Colon Cleanse: What You Should Know
Everything You Need To Know About Colon Cleanse
Why Should I Cleanse My Colon?
One of the main reasons behind colon cleansing is to get rid of hazardous toxins that line the inside of your colon walls. Your colon is supposed to digest food and substances in order to get rid of the unnecessary waste through natural bowel movements.
The problem is that 79% of Americans go to the bathroom 0-1 times per day. When you do not regularly produce bowel movements, the waste that is supposed to be leaving your body, stays. This waste buildup in your digestive system enters the blood's circulation, leaving the body poisoned and in bad health.
Why Can't I lose weight?
Drinking gallons of water, Eating excessive amounts of Fiber And swallowing probiotics ISN'T goint to fix it either. You have to solve the REASON in the first place.
There are toxins in your colon and they have been there for years - The Solution is TEA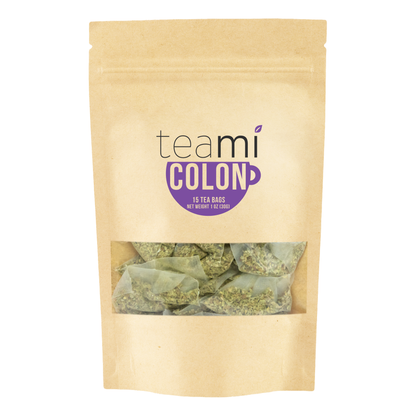 $29.99
Signs I Should Cleanse My Colon: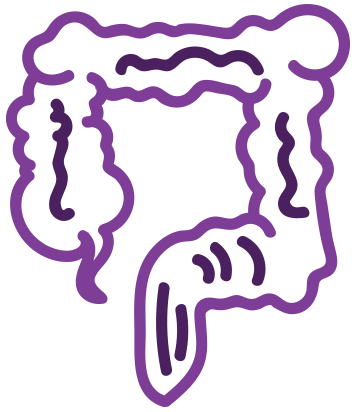 Q: How do I know if I should do a natural body cleanse? I can't actually see if I have toxin buildup in my system.

A: A wide range of symptoms arise from toxin buildup in the colon or liver:


Fatigue
Headache
Weight Gain
Low Energy
Belly Bloat (bloating)
IBS
Digestive problems
Acne , blemishes
If you feel one or several of these symptoms listed, it may be caused by the toxin buildup in your colon from processed foods, solution, alcohol, etc. that is not leaving your body naturally.
Colon Hydrotherapy Treatment Vs. Tea Colon Cleanse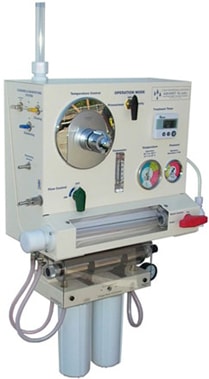 VS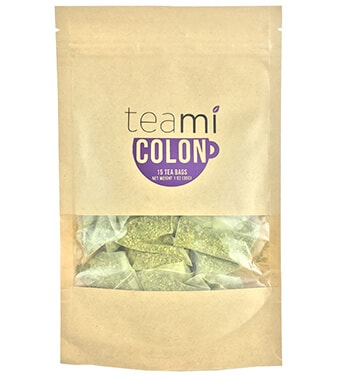 There are two main methods of colon cleansing. One involves a doctor, a tube and lots of water, if you catch my flow.

Colon Hydrotherapy is the medical way to rid your colon of toxins. Practitioners started administering colon hydrotherapy to patients when they saw how much toxin build up was in their colon. This toxin waste is not meant to stay in the body. These impurities cause acne, bad breath, bloating, constipation and gas.

If you do not want to spend $500.00 - $1,000.00 on a doctors visit, or get a tube of water injected in you know where, there is an alternative solution that is just as effective.

Colon Cleanse Tea has been around for centuries and is now resurfacing as a trending product with millennials and baby boomers alike. Why? Probably because it's just as effective at getting rid of toxins, costs 90% less and can be done from home at your own leisure.

This Natural Colon Cleanse removes the toxins in your colon that are causing you to feel bloated and gain weight in 14-30 days!

What can I eat while Colon Cleansing?
There is no required diet while you are doing a liver cleanse or natural detox tea cleanse. However, keep in mind that the purpose of doing a body cleanse is to rid the body of the waste and not add more toxins to it. For best results during a cleanse, we made a list!
Avoid
Approved
Red Meat ( hard to digest )
Liquor / Beer
Fried Foods
White Sugar ( not from a natural source )
Processed foods, microwaveable meals
High Sodium Snacks ( salty snacks )
White Flour Bread & Pasta
Dairy products
White Meat
Fish
Red Wine
Raw Vegetables / Steamed Vegetables
Fruits
Whole Wheat Bread / Pasta
Quinoa
Non-Dairy Milk (Soy, Almond, Hemp, Flax)
Eggs
These are just a few of our recommendations. However, you can live any kind of lifestyle and start a colon cleanse. That is the ease and simplicity of natural tea cleansing - everyone can do it!
Benefits of Natural Colon Cleanse
The main goal of Colon Cleanse Kits is to clear the colon of large quantities of stagnant (not moving), toxic waste encrusted on the colon walls. The effects of doing so can enhance the vitality of the body.

Additional health benefits include:
Improving immune system
Reducing belly bloat
Losing weight
Glowing skin complexion
Improving natural bowel movements
Increasing energy levels
Reducing the risk of colon cancer
These toxins have been stuck in your internal organs for YEARS, preventing you from looking and feeling your best. The process is simple. You must remove these toxins in order for the body to properly function, digest your food and get rid of your waste naturally. The tea colon cleanse program is able to help you achieve this by simply drinking a cup of tea every night.
Colon Cleanse Weight Loss Results
Colon Cleansing has quickly become one of the Top Trends all over the world and this is why.

Have you ever started a dieting, exercising and living a healthier lifestyle but STILL don't see results in your weight?? One of the best health benefits of colon cleansing is seeing rapid weight loss that occurs naturally. The toxins in the body that prevent you from losing weight easily are now removed by the detox tea and your body can FINALLY lose weight on its' own!

Most people that do cleansing programs or detox tea programs do not change their exercise or diet habits during the program, but see unbelievable results. Below are some Before & After Testimonials from regular people that decided to do a colon cleanse:


I have Irritable Bowel Syndrome (IBS). Can I do a detox colon cleanse?
Yes! More than 200,000 people are diagnosed with Irritable Bowel Syndrome every year. This intestinal disorder causes pain in the belly, gas, constipation and other uncomfortable symptoms. Studies suggest that IBS originates from your intestines and internal organs not functioning properly.

Detox Tea Colon Cleanse is a natural way to help ease the symptoms of IBS. Some case studies have reported a 78% decrease in IBS Symptoms after completing a colon tea cleanse.

*Consult with your doctor for medical advice

Customer Reviews From Real People Like You!
Teami is trusted by thousands of happy and loyal customers. View the results and leave your own review below.