Spice Up Your Infused Water With An Unlikely Ingredient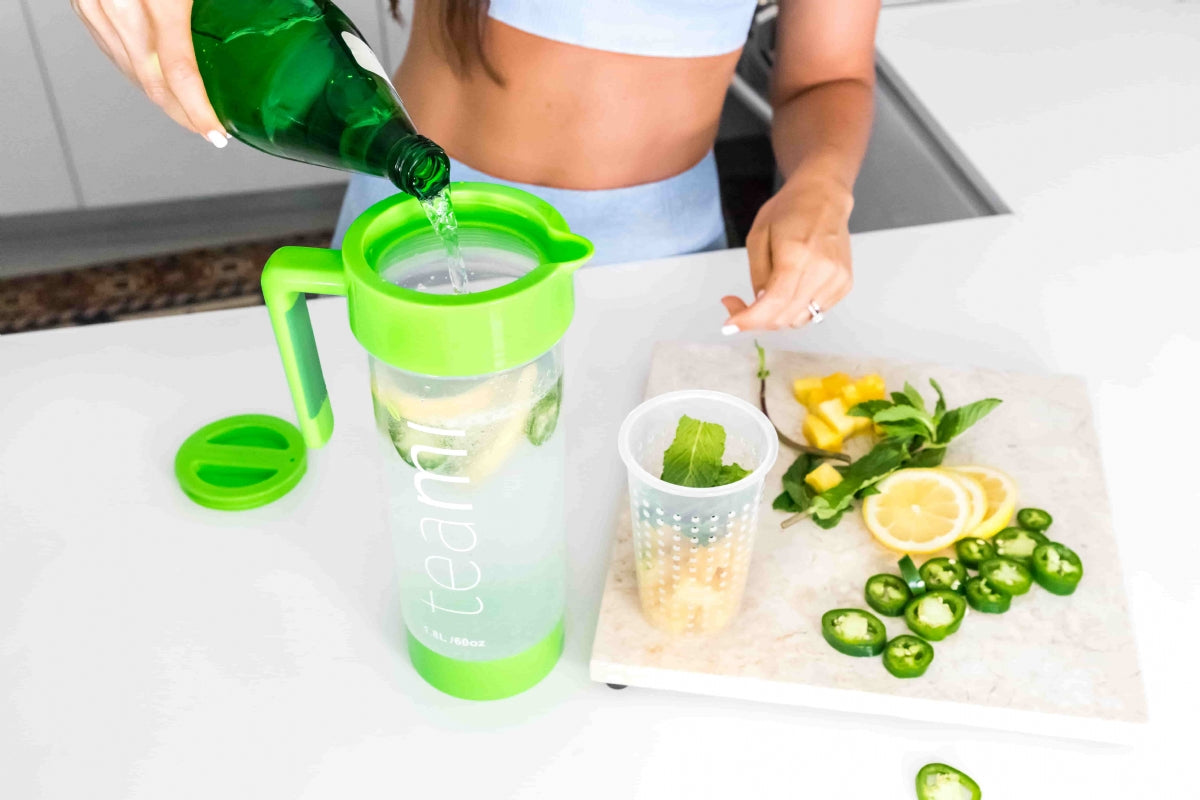 When you think of infused water - do you usually think of lemons and fresh fruits? What about jalapenos?
It might not be the first thing you think of to infuse into water but once you'll try it you'll understand! Instead of grabbing sugary carbonated drinks this summer, we put a yummy mocktail together for you that will have you feeling refreshed and like you're on a beach!
Each ingredient we use has its own unique benefits that will work to boost your health this summer - we'll cheers to that! Read on to learn more about each of the ingredients!
Jalapenos are seriously burning up with health benefits. Some of these benefits include:
Natural Pain Reliever - it can block pain receptors to relieve pain and is even known to relieve migraines naturally!

Helps Fight Infections - Jalapenos are a known remedy to fight bacteria including food poisoning. 

Weight Loss - these peppers boost your metabolism, increasing fat burn and reducing appetite! 

Heart Health - reduce your cholesterol and blood pressure by incorporating this pepper into your water! 
Next, we included pineapple.  Just one cup of pineapple daily has amazing benefits like boosting immunity, improving bone and eye health, aiding in digestion, and even accelerating weight loss! It is also anti-inflammatory in nature and helps in curing coughs and colds!
Lemon and mint might be your something you usually add to your water, but do you know their benefits? Lemon is a skin superfood brightening and evening complexion. Mint is a soothing herb that has been used for thousands of years to help digestion! 
Spice up your health and water with this yummy recipe below! 
Jalapeno Pineapple Mocktail
Jalapenos
Pineapple
Mint & Lemon
Sparkling Water
Cut up all of your ingredients!
Pour your sparkling water! We chose to make this in a big batch (and you will totally want to too!) so we used our Lifestyle Pitcher. We filled it with the sparkling water and put our cut up ingredients into the infuser. If you're using a glass or your tumbler - put ingredients in first and then fill it with sparkling water! 
Pour into your favorite glass and enjoy!!
This mocktail is a super yummy replacement for carbonated drinks that leave you feeling bloated! It's an amazing drink to have at any summer party to impress all of your guests with your creativity - and don't forget to tell them all of the amazing benefits! 
Check out the full recipe here!
Love,
Adi Arezzini @adiarezzini
Co-Founder + CEO, Teami Blends
Certified Holistic Nutrition Coach
---
Get the Teami Lifestyle Pitcher
$39.99
Perfect for making hot tea, iced tea and detox water!
Shop Now
Subscribe to our Newsletter
Subscribe to our newsletter and get 10% off your first purchase
IT'S NOT JUST
TEA

, IT'S A LIFESTYLE