Spa Day Checklist! (Step by Step Guide to a Day of Pampering)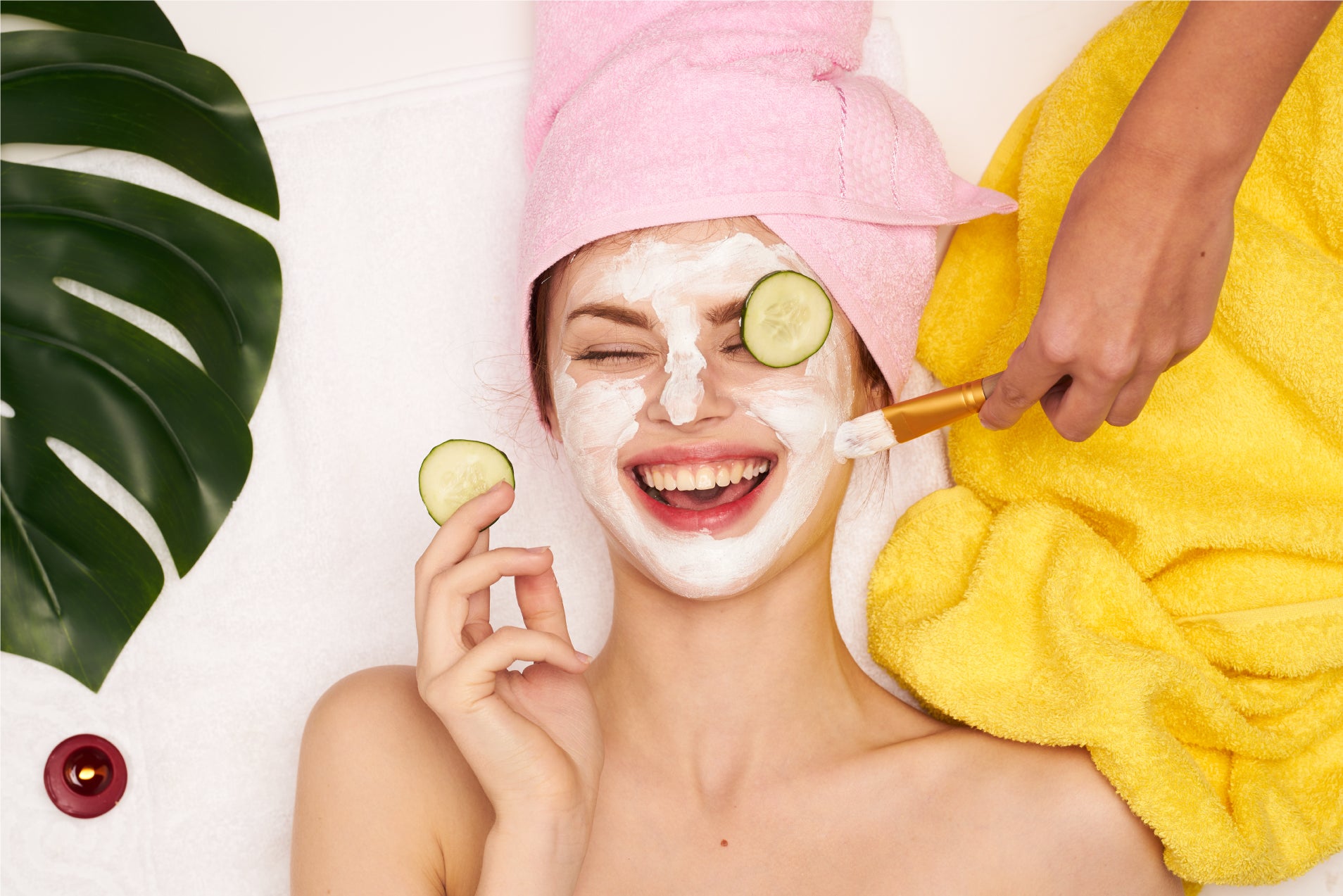 It's Labor Day Weekend and we've got a whole extra day of fun ahead! With all that spare time, why not spend a little on self-care and pampering? On that note, we've created a step-by-step guide to having the perfect spa day!…
Step 1. Create a Spa-like Atmosphere. Just because you're at home doesn't mean we can't make it feel like a spa! Put on some relaxing music, create dim lighting with soothing candles and add some extra touches like a freshly cleaned robe or essential oil diffuser!
Step 2. Prepare Your Beverage! Do you prefer a nice glass of wine or a soothing hot tea? We recommend our favorite tea for calming nerves and unwinding, Relax Tea.
Step 3. Take a Hot Bath. Let's get started with soaking in some relaxing water (bubbles are optional) and if you'd like some extra benefits, try adding a cloth bag filled with oatmeal or tea leaves! Oatmeal is great for soothing and moisturizing the skin or if you're looking to infuse your bath with antioxidants, opt for green tea. 
Step 4. Exfoliate. Scrub away dead cells and make your skin buttery smooth! You can save yourself some time by using our all natural Smooth Body Scrub or try out this sugar scrub recipe at home:
1/2 Cup or Coffee Grounds

1/2 Cup Granulated Sugar

1/4 Cup of Coconut or Olive Oil
Step 5. Moisturize. Finish up your bath and after toweling off, go ahead and apply your favorite body cream or oil! If you have time, you can also massage your calves, feet and hands as you apply. 
Step 6. Apply a Face Mask. It's not a spa without a face mask! Choose one based off your skins current needs. If you're having some breakouts we recommend our Green Tea Detox Mask or if you're skin is lacking it's normal luster, then try our Butterfly Pea Beauty Mask! Of course you can also try the recipe below for dry skin if you're feeling more adventurous:
1 Avocado

2 Tbsps of Plain Yogurt

1 Tbsp of Olive Oil

1 Tbsp of Manuka Honey
Step 7. Guasha and/or Facial Roller. If you can, put your roller and guasha in the freezer to make sure they're nice and cool before using. If you've never used a facial roller or guasha, you can follow this blog for a quick how to!
Now just relax, unwind and enjoy the rest of the weekend!
Subscribe to our Newsletter
Subscribe to our newsletter and get 10% off your first purchase
IT'S NOT JUST
TEA

, IT'S A LIFESTYLE