How to Layer Teami Serums for Maximum Skin Glow Benefits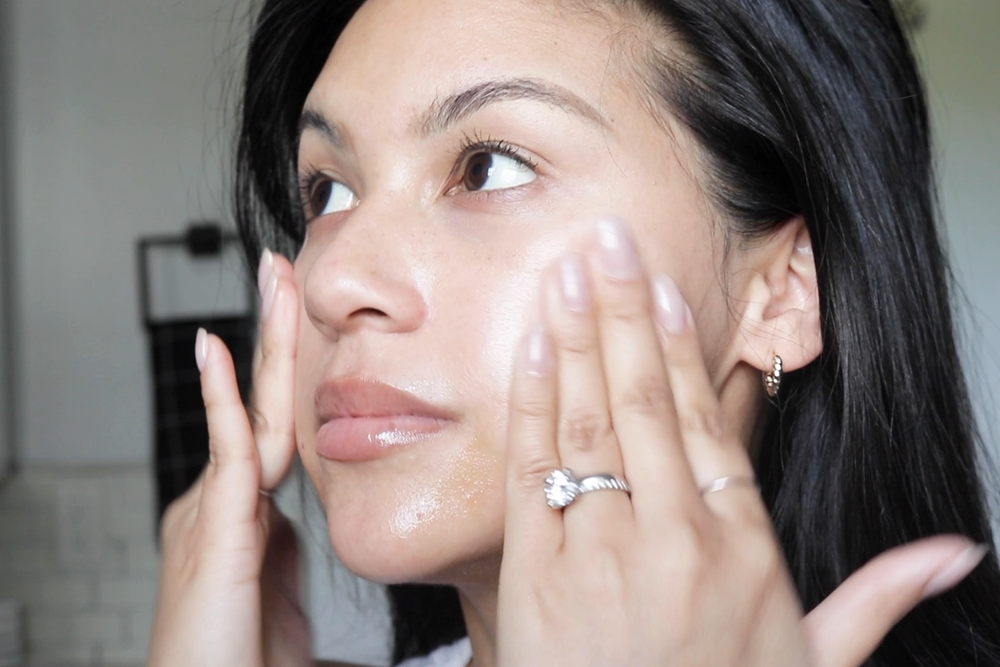 One skincare product can deliver powerful benefits to your skin. But the sweet spot of skincare happens by layering more than one product and giving your skin the nutrients it needs most.
No matter what you are trying to target – hyperpigmentation, fine lines, acne spots, dark spots, or something else – you need to properly apply your products in the right order so they have the most impact. This will help you get the best results.
So if you use Teami natural skincare products, here's how you can use our serums to improve the appearance of your skin and make the most of each nutrient inside.
What are skincare serums?
Serums are lightweight and easily absorbed. They usually come in small bottles because you only need a small amount. Serums are not moisturizers. Instead, they have highly concentrated amounts of nutrients to target areas of concern. They are usually designed to solve skin issues, such as dark spots, redness, or dry skin.
Meet our Teami serums
If you haven't seen them yet, we have two natural serums that are gentle enough for all skin types and contain superfood ingredients:
Teami Bright Dark Spot Serum is made with natural superfood ingredients that target stubborn dark spots. This includes:
Vitamin C for antioxidants, brightness, and collagen production
Azelaic acid for cell turnover and fading the appearance of scars
Papaya enzyme to gently exfoliate dead cells brightens skin and removes dead cells – and it's high in Vitamins A and C
Calendula extract stimulates collagen production
It absorbs quickly and has a lightweight texture and is never sticky!
On the other hand, Teami Hibiscus Infused Vitamin C Serum is packed with antioxidants and designed to quench your skin's thirst. Hibiscus flower gives our serum its gorgeous pink color and also contains Vitamin C. Hyaluronic acid provides long-lasting moisture and helps skin look and feel smoother. This formula also contains Vitamin C.
The best part is these two serums can be used together to pack an even bigger punch!
How to use Bright Dark Spot Serum and Hibiscus Infused Vitamin C Serum together
Layering these two serums together can take your skin to a whole new level of radiance and help you achieve a healthy glow. First by fading dark spots, then by amping up the hydration!
But before you can do that, you must start with a clean slate! These serums and any serum must be applied to freshly washed skin – so start by washing your face with a gentle cleanser and warm water. After patting your skin dry or letting it dry naturally, you are ready to apply your serums!
If you're using the Bright Dark Spot Serum to minimize dark spots, hyperpigmentation, acne scars, or dullness, start with this one. Using this serum first ensures that the ingredients are able to target dark spots directly without a barrier.
Apply 1-2 pumps to your skin and gently pat in for absorption. This lightweight, silky serum quickly absorbs so you don't have to wait too long to layer the next one.
Now it's time to layer the dark spot serum with the Hibiscus Infused Vitamin C Serum! This powerful combination will help bring out the natural beauty in your skin. The extra hydration from this serum will give your skin the appearance of being healthy, hydrated, and well-rested.
To make the most of these serums, apply daily, morning and night. But that's not the last step! The final step is to lock in all of these nutrients with a "seal." And that seal is your moisturizer.
Applying a moisturizer after your serums helps make sure the active ingredients stay in the deeper layers of your skin. Plus, your skin will still experience the benefits of your moisturizer.
There is no perfect skincare routine for everyone. What works for you may not work for someone else. However, you shouldn't be afraid to get creative! If you've never considered layering two serums at once, give it a try. You might be surprised at what the results reveal.
Want more skincare tips? Check out our lifestyle blog.
Love,
Adi Arezzini | @adiarezzini
Co-Founder + CEO, Teami Blends
Certified Holistic Nutrition Coach
---
Get Naturally Glowing Skin
Subscribe to our Newsletter
Subscribe to our newsletter and get 10% off your first purchase
IT'S NOT JUST
TEA

, IT'S A LIFESTYLE