Best Healthy Dessert Recipes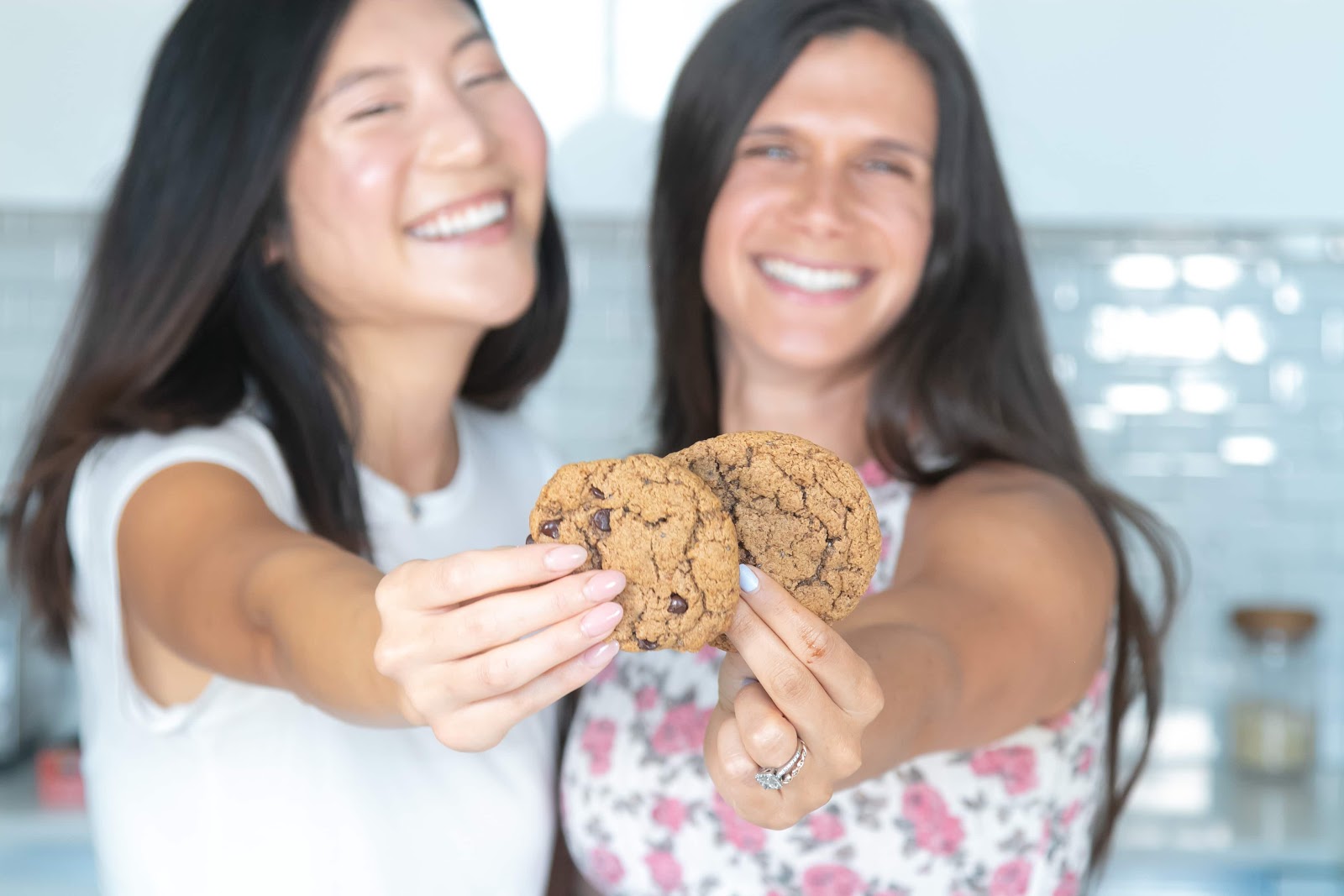 When you think of doing a detox, do you think of dessert? Probably not. But we're here to tell you that detoxing should be fun, and you don't need to limit yourself from your favorite foods- you just need to change up some of the ingredients you're using! Starting a healthy journey to your very best self should be exciting- and definitely not leave you feeling limited! Many people find themselves falling off their healthy habits because they limit themselves from foods they enjoy - 95% of people that start a healthy lifestyle will stop within a year! That's why we're here to show you simple ways to stay on track and still enjoy something sweet! You don't have to stop eating your favorite foods - you can simply swap out a few simple ingredients to make all of the same dishes detox approved!
Before we share some of our favorite yummy detox-approved desserts for you to try out this week, we wanted to tell you our quick tips for easy ingredient swaps to start incorporating into your daily life! One of the main things that make regular desserts so detrimental to your health is white sugar. This sneaky ingredient can lead to weight gain, major exhaustion, and seriously can affect your mood and skin!
Just like other things, there are many plant-based alternatives to white sugar that actually benefit your health. Sweeten up your teas and recipes with some of these yummy alternatives to sugar while detoxing!
Stevia - This plant-based alternative is one of the most common, and has benefits including lowering blood pressure + weight management!

Coconut Sugar - This is one of our favorites that we used in our recipes! It contains nutrients + antioxidants to boost the benefits of your recipes.

Erythritol - Unique as a sugar alcohol, this alternative has almost no calories and is the most similar in taste to white sugar! This is a great option for baking!

Honey - Honey is always a great sweetener for almost anything! It's loaded with antioxidants + improves cholesterol and blood pressure!
Remember, beyond sugar, there are healthy swaps for virtually anything you need to make all of your favorite dishes a little healthier! In the yummy recipes we're showing you today, another healthy swap we used was almond flour! There are so many varieties of flour out there if you have an intolerance, are doing our detox or so many other reasons! It's low in carbs, packed with nutrients and has a slightly sweeter taste! And If you're a big chocolate person, we have something for you too! Dark chocolate is actually extremely beneficial to your body - reducing inflammation, bursting with antioxidants and even aiding in heart health! So when that sweet tooth hits, grab some dark chocolate!
Now that you know some healthy hacks on what to swap in all of your favorite dishes, let's get into our 3 favorite detox dessert dupes that will seriously leave everyone wanting more!
Ooey Gooey Brownies
INGREDIENTS:
2 cups unsalted smooth almond butter
1/2 cup cacao powder
1 tsp baking soda
1/2 tsp pink salt
2 eggs
1/2 cup 100% maple syrup
1 tsp vanilla extract 
DIRECTIONS: 
Mix all ingredients in a large bowl

Pour batter in a parchment lined 8x8 pan 

Bake for 30 mins at 350F

Cool for 15 mins + enjoy!!
Say hello to the most delicious and nutritious brownies you'll ever make! These ooey-gooey chocolate brownies are a dream that will surely become a regular bake in your house! 
Chia Chip Cookies
INGREDIENTS:
1 cup smooth almond butter
½ cup coconut sugar
1 egg
1 teaspoon baking soda
½ cup mini dark chocolate chips
DIRECTIONS:
Preheat oven to 350ºF. Line a baking sheet with parchment paper and coat with coconut oil
In a medium bowl, whisk together the almond butter, coconut sugar, egg, and baking soda. Fold in the chocolate chips. Let the dough rest for about 15 minutes.
Using a small cookie dough scoop, form tablespoon-sized balls of dough and place onto the prepared baking sheet.
Bake for 8 to 10 minutes or until set. Let them cool for at least 15 minutes on the baking sheet, then transfer them carefully to a cooling rack. They will be crumbly if you try to move them too early, so be sure to let them set up! Enjoy!! 
Power-packed with chia seeds + just as sweet as your normal cookies, these are a game-changer! 
Power Protein Balls
INGREDIENTS:
1 1/4 c oats (gluten-free)
2 tablespoons chia seeds
1/2 c almond butter
1/3 c maple syrup
1 teaspoon pure vanilla extract
1/4 teaspoon pink salt
1/2 c chocolate chips 
DIRECTIONS:
Place all of the ingredients in a large mixing bowl and stir to combine. It should be a sticky dough consistency that holds together. Add more oats or nut butter if you need to modify. 

Place the bowl in the refrigerator for 40 mins to set

Remove the bowl and portion the dough into balls of desired size + enjoy!
Need a mid-day snack to get you energized? These protein balls are sweet + delicious but leave with you with the energy you need to take on your day! P.S. We love to meal prep these in batches and keep them handy all week! 
We can't wait for you to make these recipes! Make sure to take us @teamiblends and use the hashtag #thankyouteami so we can see all of your yummy creations!
Subscribe to our Newsletter
Subscribe to our newsletter and get 10% off your first purchase
IT'S NOT JUST
TEA

, IT'S A LIFESTYLE