6 Benefits of Niacinamide, the Genius Nutrient for Glowing Skin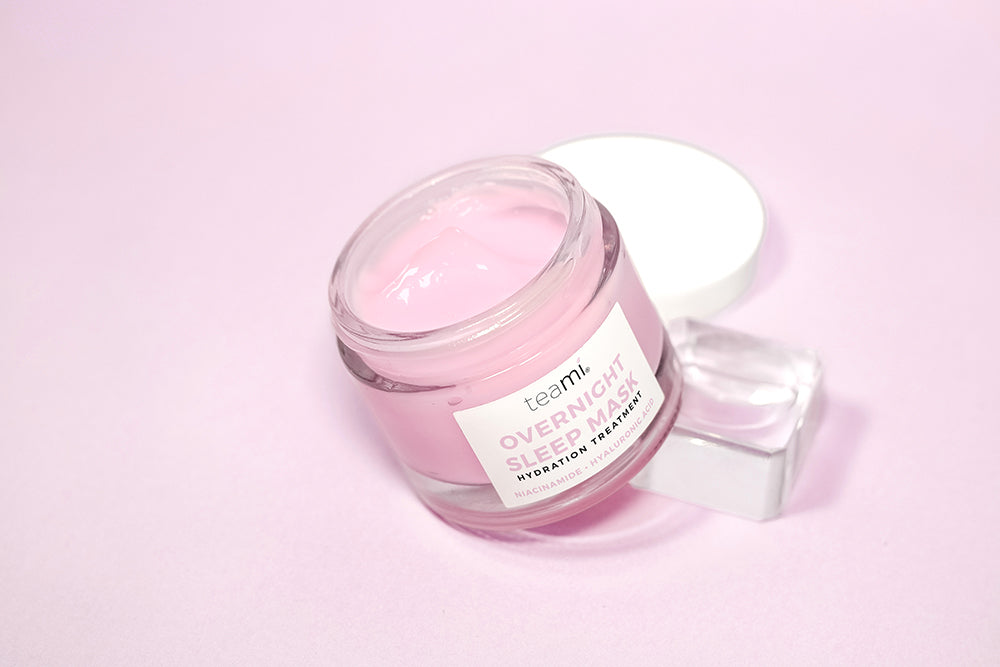 The quest for bright, glowing skin doesn't have to be the never-ending journey – it can be as easy as finding the right skincare ingredient! Most people are familiar with the amazing skin benefits of Vitamin C, but what if there was something even more powerful for brightening and maintaining a youthful glow? Well, there is – and this amazing nutrient is no stranger to Korean skincare routines, where they focus heavily on skin brightening. And that nutrient is niacinamide, whose primary benefit is brightening skin.
What is niacinamide?
Niacinamide is a form of Vitamin B3, a water-soluble vitamin. Although it sounds similar to niacin (a traditional supplement and nutrient found in enriched foods), it is actually a different form of this vitamin. Vitamin B3 is an essential vitamin that we need to eat daily for good health because our bodies do not produce it. However, Vitamin B3 as niacinamide is also extremely useful as a topical agent in skin creams, serums, and cleansers because it is so gentle but powerful.
So what does niacinamide actually do for your skin? Science proves that it does a lot even beyond its major perk of helping you glow.
1. Niacinamide strengthens the lipid layer
Your skin has a massive job to do – it is the primary defender between your body and the environment. The outermost layer is called the stratum corneum, and this layer of your skin contains the lipid barrier. The lipid barrier holds fatty acids, ceramides, and cholesterol and is responsible for keeping your skin hydrated and protecting the inside of your body. Niacinamide strengthens this barrier and helps it retain moisture.
2. Niacinamide minimizes redness
For many people, redness is frustrating, embarrassing, and uncomfortable due to dry skin, acne, and other skin conditions. If that sounds familiar, niacinamide may help! One clinical study on photoaging evaluated subjects for four weeks and discovered that niacinamide improved appearance and reduced redness and blotchiness.
3. Niacinamide reduces hyperpigmentation
Niacinamide may reduce the appearance of hyperpigmentation and brighten skin. A compilation of skin ingredient studies revealed that in one Japanese study, using niacinamide in conjunction with sunscreen resulted in less hyperpigmentation after sun exposure for a group of female subjects. The same Japanese study showed that even after eight weeks, niacinamide reduced hyperpigmentation compared to the skin that did not use it.
4. Niacinamide maintains normal oil production
If you have oily skin, you know all too well how frustrating it can be. Oil overproduction often leads to acne, which is uncomfortable and irritating. Niacinamide helps control sebum production to minimize oiliness. A 2016 study on acne treatment found that using niacinamide reduced and helped control oiliness and improved acne-prone skin.
5. Niacinamide minimizes fine lines and wrinkles
Aging is natural and beautiful, and everyone should be proud of their age. However, most people don't want to look older than they actually are. Genetics, poor nutrition, dehydration, sun exposure, and many other factors can lead to early fine lines and wrinkles. Niacinamide may help reduce the appearance of fine lines and wrinkles. One study comparing women using niacinamide on lines around the eyes found that after using niacinamide for eight weeks, more than half of the subjects experienced a reduction in wrinkles.
6. Niacinamide protects against oxidation
Particulate matter from the environment such as dust and dirt from pollution can impact skin health. In 2019, a study examining the impacts of particulate matter on skin reported that topical niacinamide helped protect skin from cell damage and oxidative stress.
Niacinamide sounds too good to be true! What's the downside?
Niacinamide is a powerful ingredient for skin brightening and achieving that overall glow – so what's the catch? More isn't better. Niacinamide is gentle, but it should only be used topically in very small amounts and should not be overused. When niacinamide is used properly, it can be used on all skin types, even sensitive skin.
When should I use niacinamide?
Skincare products that contain niacinamide can be used in the morning or at night. Just make sure that you use the product as intended and directed. One perk to using niacinamide at night is that it has the entire evening to work on its incredible benefits!
Niacinamide: Star of the Teami Overnight Sleep Mask
The Teami Overnight Sleep Mask Hydration Treatment contains niacinamide to brighten and restore your skin as you sleep! It could not be easier to experience what this amazing vitamin does than with this mask.
Here's how it works. As the last step in your skincare routine, apply the Overnight Sleep Mask after your nightly serum. The mask forms a layer on top of your skin to lock in essential nutrients and keep debris and dirt out. Then the ingredients – including niacinamide – work hard all night to nourish and revitalize your complexion. This is beauty sleep at a whole new level!
The Overnight Sleep Mask is made with the best natural ingredients that promote bright and radiant skin, including:
Niacinamide to diminish dullness and strengthen skin – plus all of the amazing benefits listed above
Hyaluronic acid to increase hydration and smooth fine lines and wrinkles
Broccoli seed oil amps up moisture with essential fatty acids
Apple extract supports natural aging and a youthful appearance
Potent antioxidants, including CoQ-10 and Vitamin C, brighten dull skin and protect it
If you want to take your skincare routine to the next level, give it a major upgrade with our Overnight Sleep Mask! The best part: it is gentle enough to use on every skin type and can be used nightly.
And don't forget to check out the rest of our incredible masking line-up, including the Teami Beauty Mask (beautiful blue) and the Teami Detox Mask (gorgeous green)!
Love,
Adi Arezzini | @adiarezzini
Co-Founder + CEO, Teami Blends
Certified Holistic Nutrition Coach
---
Get Glowing Skin with the Teami Overnight Sleep Mask
Subscribe to our Newsletter
Subscribe to our newsletter and get 10% off your first purchase
IT'S NOT JUST
TEA

, IT'S A LIFESTYLE