2 Healthy & Easy Fall Smoothie Recipes To Cozy Up The Season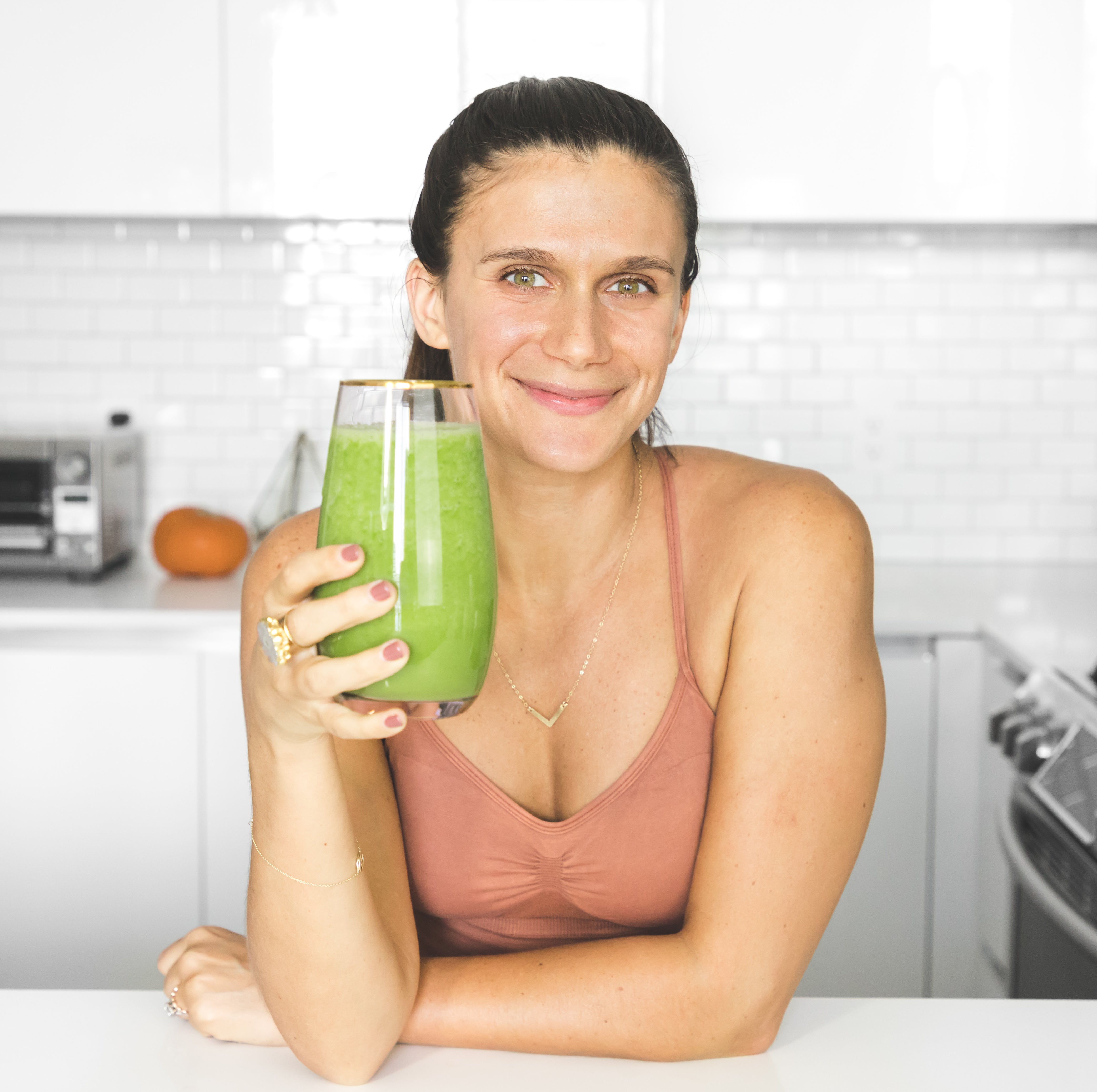 Fall is all about cozying up with your favorite drink filled with flavors like pumpkin or chai - but do you know how many sugars are inside just one? Most coffee shops fall staple, Pumpkin Spice, contains more than 50g of sugar - that's more than an ice cream cone! You can still sip on your favorite Fall flavors - without all this harmful sugar and calories! That's why we're helping you spice up your recipes this season - starting with your smoothies!
Not many people think of switching up their smoothies, but this is an amazing alternative to your usual drinks - not only to get the amazing benefits of some extra veggies (hello, flu season!) but also incorporating yummy flavors like chocolate, pumpkin or chai! That's why we're giving you two of our favorite recipes that we'll be sipping on all Fall long that are actually healthy - no sugar here!
Chai Smoothie
Game-changer ALERT! We all love a good Chai Latte, so we put together this super easy + healthy recipe to make a Chai Smoothie! Filled with powerful ingredients like Chai tea and turmeric, this yummy drink will fuel you for your day! 
Drinking Chai tea in the fall is popular due to it's cozy delicious flavor, but it is packed with some serious health benefits for you too. Chai tea is bursting with antioxidants - containing a powerful antioxidant called polyphenal, which can help eliminate free radicals from the body. It also is great for digestion and anti-inflammatory! 
Lemon Ginger Smoothie
With the seasons changing, flu season is among us and we put together this special smoothie full of Vitamin C, lemon and ginger to soothe your throat and boost your immune system! Not to mention - it's soooo yummy! 
The star of this smoothie is ginger - a superfood bursting with benefits that is so easy to incorporate in to smoothies and meals! It aids with digestion and can act as an anti-inflammatory in the body. It also is amazing for cold + flu relief - boosting your immune system! It's been used for centuries to relieve sore throat and congestion!
Ready to Make Yours?
Now that you have two new recipes to try this season, it's the perfect time to get on track with your health + wellness goals! Skip the sugary flavored drinks and find alternatives like these smoothies and feel your best self! 
We can't wait for you to try these smoothies! Tag us @teamiblends so we can see all of your amazing creations! 
Adi Arezzini
Teami Blends - Co-Founder + CEO
Certified Nutrition Health Coach
Subscribe to our Newsletter
Subscribe to our newsletter and get 10% off your first purchase
IT'S NOT JUST
TEA

, IT'S A LIFESTYLE