18 Unique Christmas Gift Ideas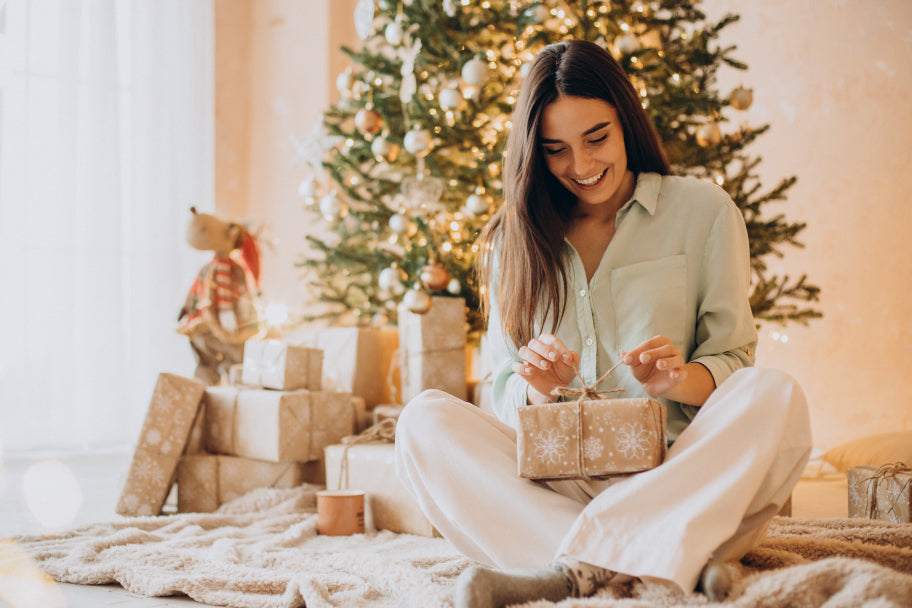 Black Friday is almost here! Which means...It's the perfect time to get your Christmas shopping done! 
So we've put together some ideas for 18 Unique Christmas Gifts so you can surprise the special people in your life.
Customized Jewelry: Personalized necklaces or bracelets with initials or meaningful charms. 
Experience Gift: Tickets to a concert, theater show, escape room or sports event.
Detox Essentials Kit: For those that struggle with bloating, low energy, and tummy troubles. This bundle has all of our powerful favorites to help detox and reset!
Subscription Box: Choose a subscription box tailored to their interests, such as books, snacks, or beauty products.
Cooking Class: Enroll them in a cooking class to learn a new culinary skill.
Fitness Tracker: Help them kickstart their health goals with a fitness tracker.
Gourmet Food Basket: Curate a basket with high-quality chocolates, cheeses, and other gourmet treats. 
Artisanal Coffee or Tea Set: Unique blends or flavors from around the world. Try our Nursing Tea for new mamas or beautiful color changing Butterfly Tea! 
Customized Illustration or Portrait: Commission an artist to create a custom illustration or portrait.
Indoor Plants: Decorative plants or succulents for a touch of greenery. Give the plant a little name tag for a silly touch!
DIY Craft Kit: A kit for making handmade crafts, such as candles or soap.
Language Learning App Subscription: Have someone who dreams of traveling? Help them learn a new language with a subscription to a language learning app.
Customized Puzzles: Create a puzzle using a photo that holds special memories.
On-the-Go Smoothie Kit: Our MixIT portable blender is back in stock just in time for the holidays! Shop this kit to also gift a bottle of superfood greens for a more health conscious someone. 
Eco-Friendly Gifts: Reusable items like stainless steel straws, bamboo utensils, or a sustainable shopping bag.
Workshop or Class: Enroll them in a workshop or class related to their hobby or interests.
Board Games or Puzzle Sets: Choose games that are unique and promote family or friend interaction. 
DIY Herb Garden Kit: A kit for growing their own herbs indoors, complete with pots, seeds, and instructions.
Check out more of our bundles for unique gift ideas!
Subscribe to our Newsletter
Subscribe to our newsletter and get 10% off your first purchase
IT'S NOT JUST
TEA

, IT'S A LIFESTYLE