Ceremonial Grade Matcha Powder, Wheatgrass, Spirulina, Chlorella, Chlorophyll, Spinach Leaf Powder, Broccoli Powder, Acai Berry, Kale Powder, Kelp Powder, Rocket Leaf Powder, Parsley Powder, Celery Powder, Garcinia Cambogia Extract, Dandelion Extract & Grape Seed Extract
Drink it on its own with water or add it to a smoothie, juice, oatmeal, or even a shake for a supergreen boost every day!!!
Recommended for adults only. If you are taking prescription medication, or are pregnant or nursing, consult your health care provider prior to using this product. Every individual has their own medical and physical conditions, therefore we can not foresee any adverse reactions to our All-Natural blends.
Results not guaranteed and may vary from person to person.
These statements have not been evaluated by the Food and Drug Administration. This product is not intended to diagnose, treat, cure, or prevent any disease.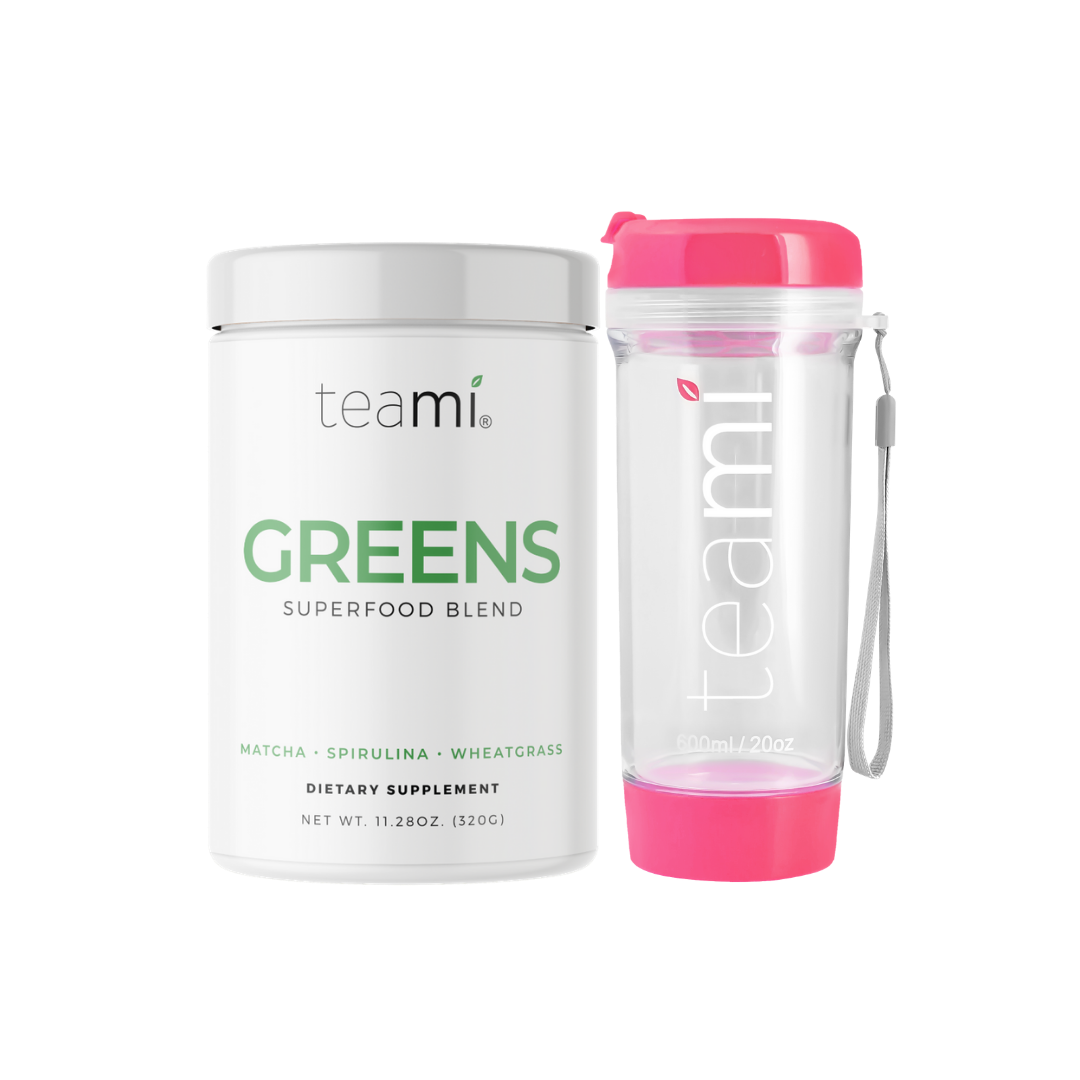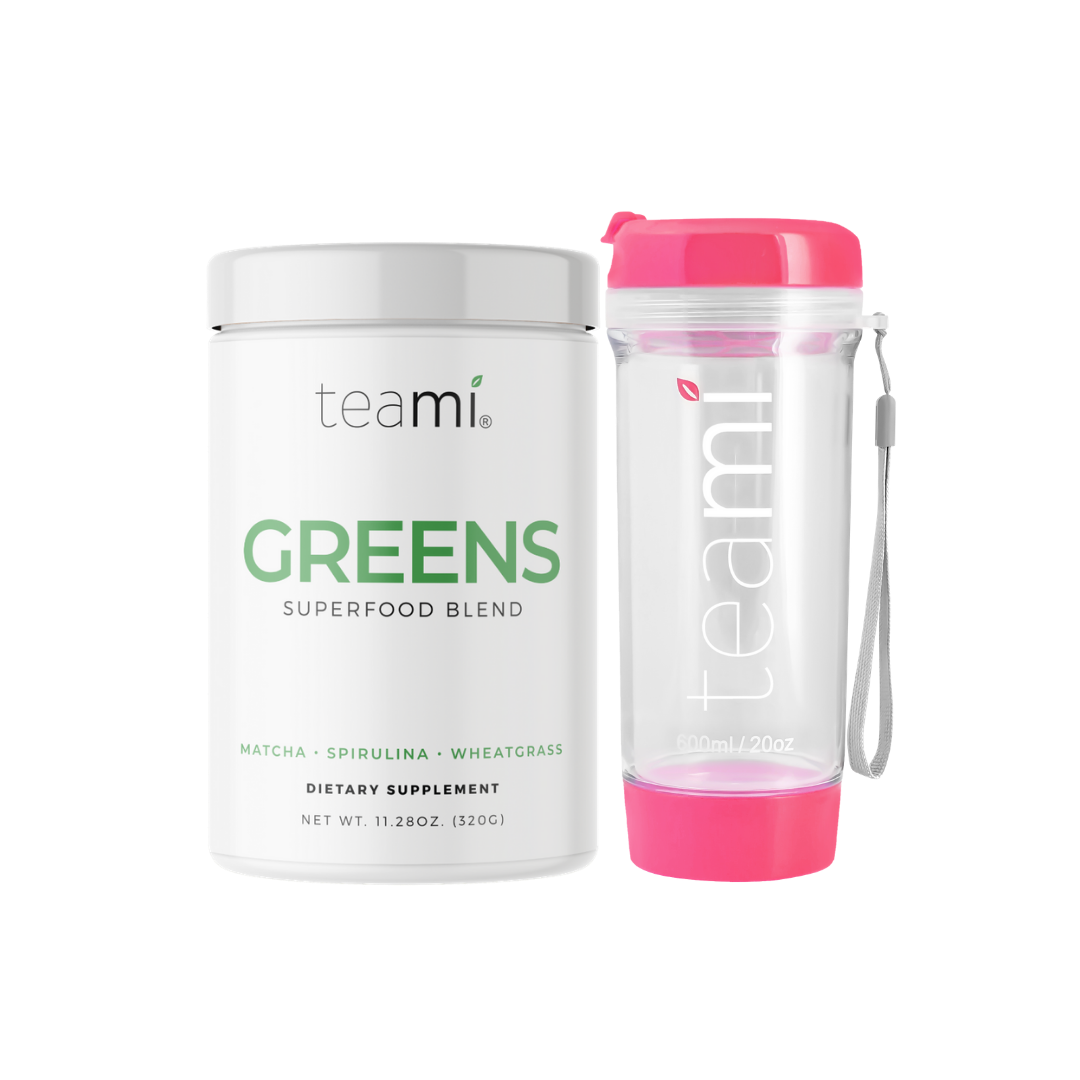 Lenny
I love this stuff!!!! Really does it's job.,
TeamiFortheWin!!!
Its my 3rd day using the supergreens and I love love love the taste!!! I put it on my smoothie or sometimes just almondmilk and the supergreens and its perfect! I dont drink coffee now in the morning its just my supergreens and Im good for the day!! I love the tumbler too!!! Cant wait to try more products of Teami! Great job to teami team!! 😘😘
Subscribe to our Newsletter
Subscribe to our newsletter and get 10% off your first purchase
IT'S NOT JUST
TEA

, IT'S A LIFESTYLE