Clear Quartz Facial Roller
Clear Quartz Facial Roller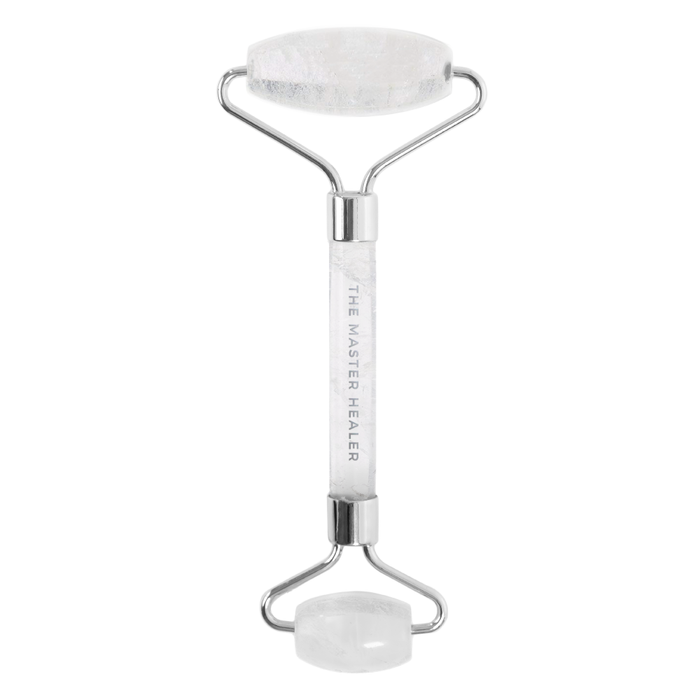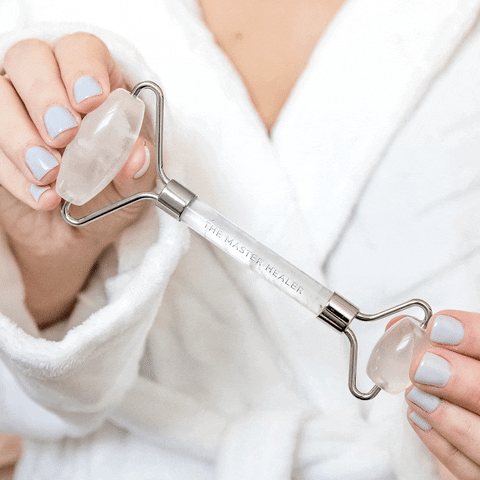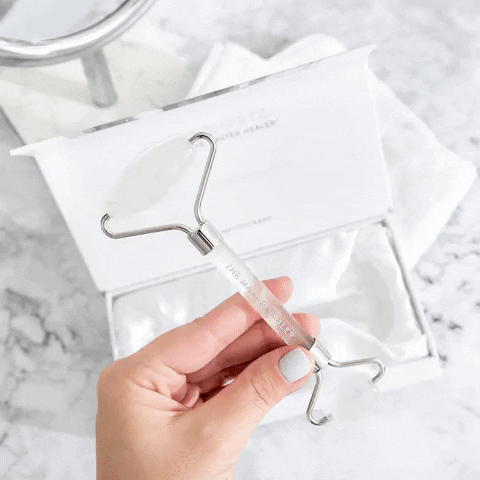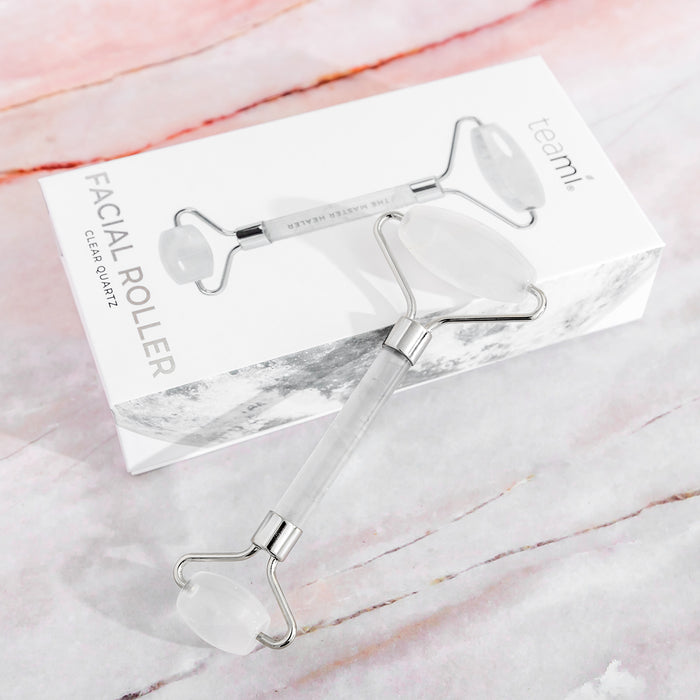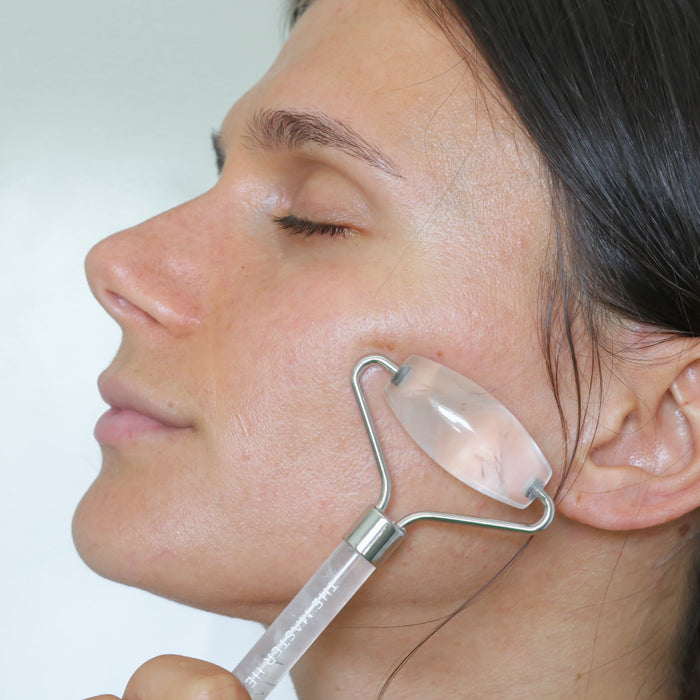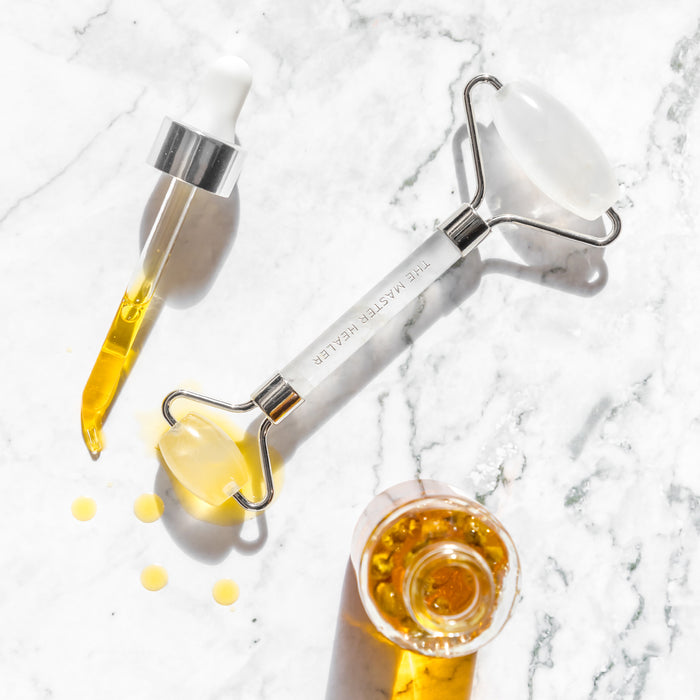 This unique crystal is called the "Master Healer" for its powerful healing, positive energy, and relaxing properties! Using this clear quartz facial roller daily can help reduce the appearance of puffy skin, fine lines & aging, and help contour the face. Give your complexion the love and attention it deserves by massaging with this healing, rejuvenating skin tool. 
Why use a Facial Roller?
Reduces the appearance of aging & fine lines
Enhances the look of the contour areas
Reduces feeling of puffiness and swelling
Relaxes and calms the complexion
Allows skincare products to penetrate deeper
How to use your facial roller:
Apply your favorite moisturizer, serum, or oil to your clean skin, gently roll the tool up, down, and across your skin until all the product is absorbed. We recommend rolling 3-6 times upward on each area of your face! You can also use this tool under your jawline and clavicle area.
How to: ​Start from the bottom of your chin and roll upwards ​Flip over to smaller side to roll under eyes and around nose ​Use larger side to roll outward on forehead + temples ​Roll each area 3-6 times minimum before moving on
​
Nice facial lifting tool
I have been using it for a while, I like how it feels on my face when it's cold. I keep it inside the small fridge that I bought to keep my facial cream.
Nice facial roller
I like how my face looks & feels after using it on my cheeks & forehead. I recommend this facial roller.
Perfect Qua Sha Facial Tool
I'm so loving this perfect facial tool. I'm so happy and pleased with this beautiful Rose Quartz facial tool that it does wonders for my face. It's an amazing investment and it does work for me in every way. I definitely highly recommend this to all women.
Subscribe to our Newsletter
Subscribe to our newsletter and get 10% off your first purchase
IT'S NOT JUST
TEA

, IT'S A LIFESTYLE