Just 1 in 10 Americans will reach the recommended amount of vegetables in their diet daily.....so we made this product with you in mind!
Teami Greens is packed with 16 superfood, green nutrients to help get your daily intake of veggies, promote natural energy levels, support regular digestion and overall well-being!   
Each ingredient like ceremonial grade matcha, wheatgrass, spirulina, and spinach were handpicked and blended perfectly together for the maximum overall health benefits- all in one scoop! If you're ready to get your veggie intake in just one easy serving, you've met your match! This blend is ground into a fine powder that allows your body to quickly absorb these nutrients and use them as fuel for all-day energy!
As always, this Superfood Greens Powder is naturally sourced, full of only the highest quality ingredients, and quality controlled to assure we create the perfect batch, every time:
Vegan
Non-GMO
Soy Free
Dairy Free
Gluten Free
Nut Free
No Sugar Added
32 Servings per container.
Ceremonial Grade Matcha Powder, Wheatgrass, Spirulina, Chlorella, Chlorophyll, Spinach Leaf Powder, Broccoli Powder, Acai Berry, Kale Powder, Kelp Powder, Rocket Leaf Powder, Parsley Powder, Celery Powder, Garcinia Cambogia Extract, Dandelion Extract & Grape Seed Extract
Drink it on its own with water or add it to a smoothie, juice, oatmeal, or even a shake for a supergreen boost every day!!!
Recommended for adults only. If you are taking prescription medication, or are pregnant or nursing, consult your health care provider prior to using this product. Every individual has their own medical and physical conditions, therefore we can not foresee any adverse reactions to our All-Natural blends.
Results not guaranteed and may vary from person to person.
These statements have not been evaluated by the Food and Drug Administration. This product is not intended to diagnose, treat, cure, or prevent any disease.
Worth the purchase
I just got it in the mail today. I just added a scoop in my tumbler with water and it tastes really good! It also will help with my water intake as well. Definitely worth the purchase and will be having this every day! Can't wait to buy more powders
So good!!
I have tried different powders with "superfoods" and they claim to be good. I have to say, this tastes so good! I love matcha; especially Japanese tea ceremonial tea. I lived in Japan for 7 years and had different grades of green tea. I can say this has the same taste, with a hint of other greens. Very refreshing and doesn't have that chalky taste. I'm really impressed! Also, I got this recommendation from Megan Bowen from YouTube.
All the greens I need.
I have to admit, I am not a fan of the taste with just water lol. It's better when you mix it in a smoothie, so you don't taste the powder that much. But overall I love the benefits it offers! I will definitely be purchasing another one soon.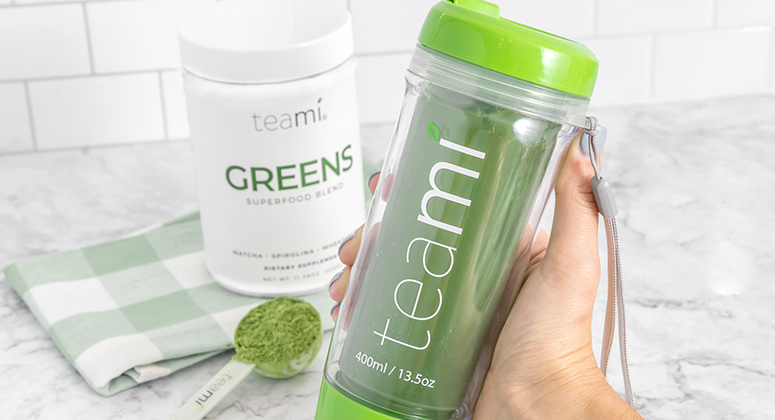 Frequently Asked Questions
Subscribe to our Newsletter
Subscribe to our newsletter and get 10% off your first purchase
IT'S NOT JUST
TEA

, IT'S A LIFESTYLE