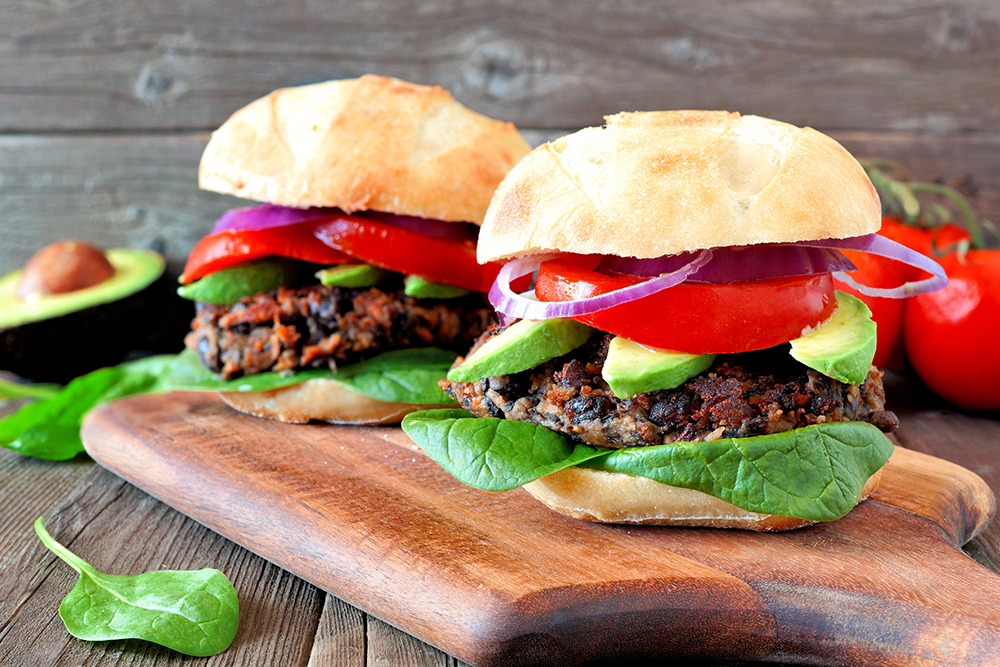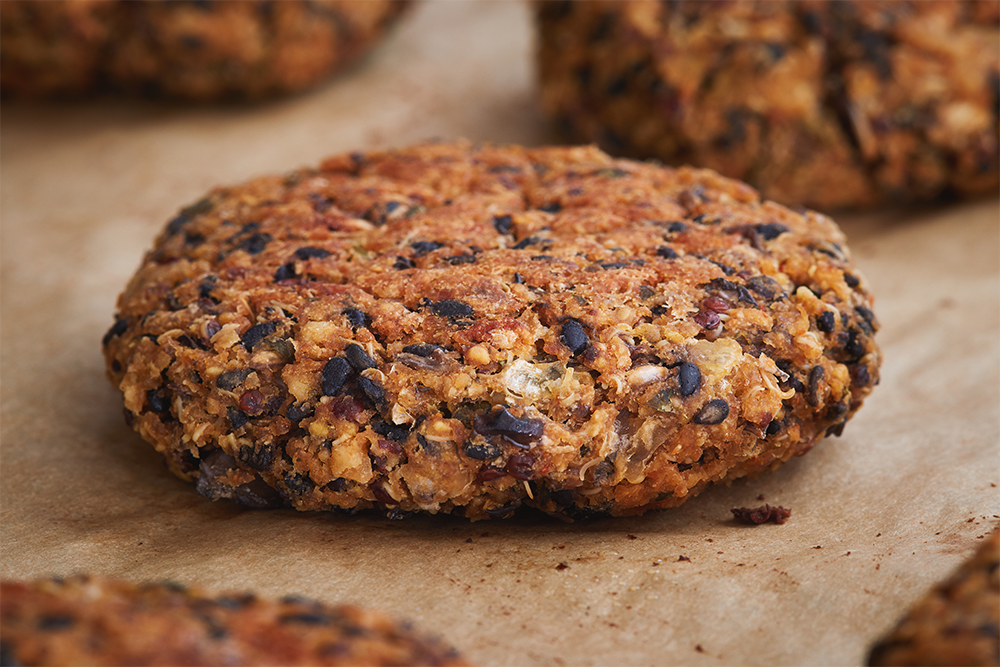 Healthy Veggie Burger
An American classic with a healthier twist!
Yields:

4

Level:

Medium

Grilling

Dinner

American
Directions
1. Preheat the oven to 400 degrees Fahrenheit. Line a large, rimmed baking sheet with parchment paper for easy clean-up.
2. Roast the sweet potatoes: Slice the sweet potatoes down the center lengthwise. Place the sweet potatoes, cut side down, on the prepared baking sheet. Roast until they yield to a gentle squeeze, 30 to 40 minutes or longer. Set aside.
3. In a small saucepan, combine the quinoa and water. Bring the mixture to a boil over medium-high heat.  Simmer, uncovered, until all of the water is absorbed, 11 to 14 minutes. Remove the pan from the heat, cover, and let the quinoa steam for 10 minutes.
4. Peel skin off sweet potatoes once cooled. In a large mixing bowl, combine the cooled sweet potatoes and quinoa, black beans, onion, cilantro, garlic, adobo sauce, cumin, chili powder, and salt.
5. Sprinkle the oats over the mixture and mix well with a large spoon until the mixture holds together when you shape a portion into a patty.
6.  Use a measuring cup to measure out ½ cup of the mixture.  shape it into a patty to 4 inches. Flatten the burgers. 8 patties should be formed! 
7. If you are baking the burgers brush each side with olive oil, lay on. alined baking sheet, pop them in at 400 degree for 35 minutes! Be sure to flip them half way through to bake evenly! 
8. Top with your desired ingredients and enjoy! 
Subscribe to our Newsletter
Subscribe to our newsletter and get 10% off your first purchase
IT'S NOT JUST
TEA

, IT'S A LIFESTYLE