Sweet Cranberry Detox Water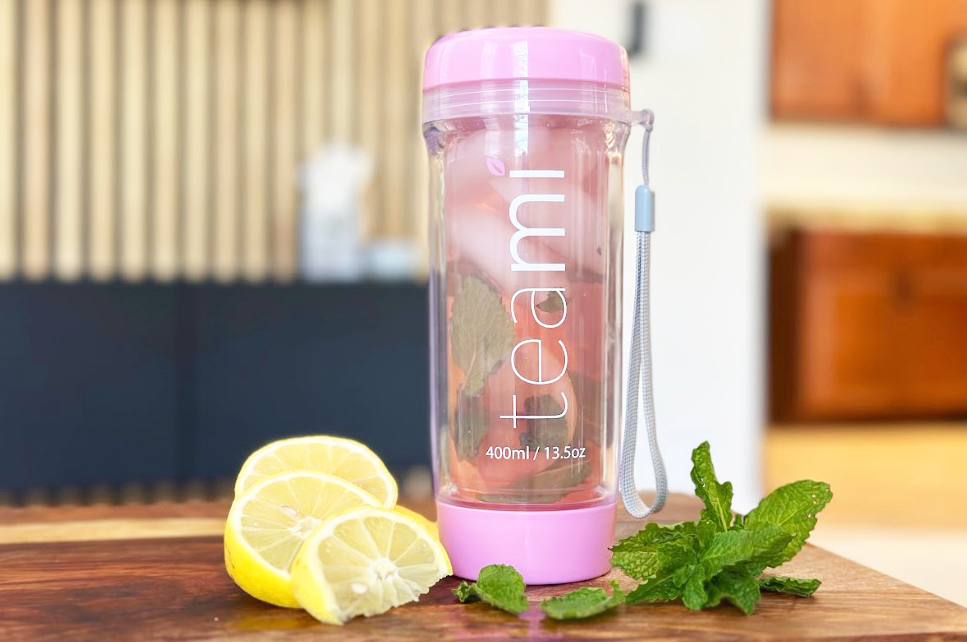 Cranberry extract is a great way for you to cleanse your system and get all the health + beauty benefits along the way! Packed with powerful antioxidants and collagen-boosting properties, cranberries also have anti-inflammatory and antibacterial skin benefits. While working their magic on the outside cranberries may help improve blood sugar control, reduce UTI's and boost immunity.
 So let's get started with our new Detox Water Recipe! To begin, let's make sure you have all your ingredients together: 
Cranberry Concentrate (no sugar added)
Stevia Liquid Drops (or other form of sweetener)
Lemons
Fresh Mint Leaves
Water
Ice
Teami Tumbler OR Pitcher
Once you've gathered all your ingredients, decide whether to make a single serving or large batch. We recommend using your Teami Pitcher and making a big batch because it's delicious! ;)
You'll start by adding 1/3 part cranberry concentrate and then 2/3 part water.
Then, squeeze some fresh lemon into the mixture to your desired amount. Make sure to save some lemon slices to add into your Tumbler or mix!
Add some fresh mint leaves into your detox water along with ice and stevia drops! If you're worried about adding too much stevia, add a little bit at a time and taste as you go until you reach the desired level of sweetness.
Now, enjoy a delicious cup of Sweet Cranberry Detox Water!
Subscribe to our Newsletter
Subscribe to our newsletter and get 10% off your first purchase
IT'S NOT JUST
TEA

, IT'S A LIFESTYLE