Is School Messing With My Skin?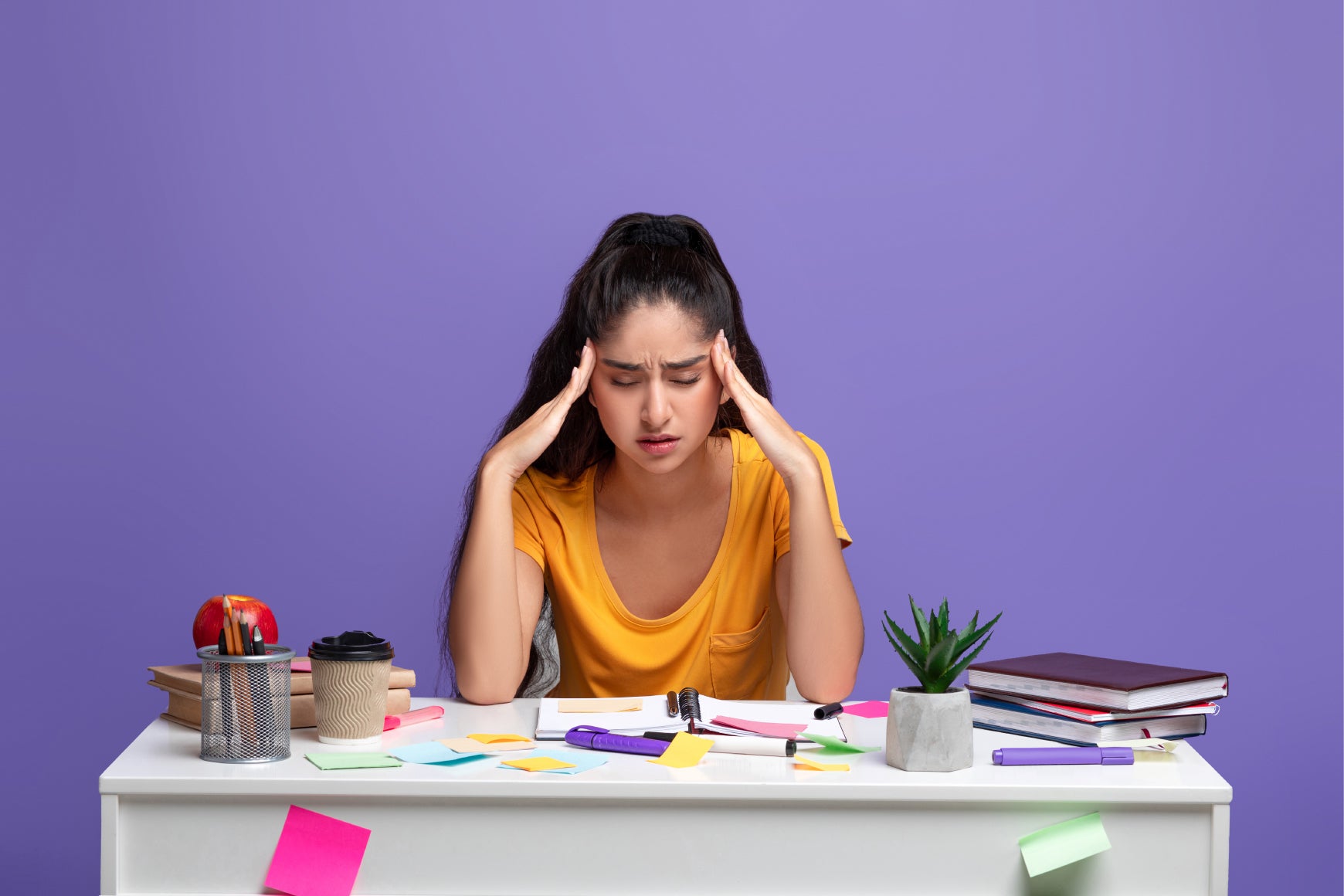 As if feeling overwhelmed by school projects, homework and social struggles isn't enough now you're breaking out! But is this just a coincidence or are the two related? Although stress may be the most obvious cause of acne during the school year, there's actually a few other things throwing your system off balance...
1) Almost everyone knows that stress can cause acne and anyone who's experienced any form of education can tell you, it get's stressful! But have you noticed that when you're overwhelmed by studies, you start slipping on your otherwise healthy diet? When you're busy with work or school you tend to lean into fast (and not very healthy) food choices.
Our Solution: Meal + Snack prep! Having quick and easy-to-go meals and snacks can save you from making unhealthy choices later that will affect your skin, energy and health in the long run. 
2) Beauty sleep is real! Although you might think that sleeping in on the weekend will balance out some internal clock, you're much better served by committing to regular sleep quotas as sleeping gives our body time to repair (and that includes your skin)! 
Our Solution: Aim for at least 7hrs each night and give your phone a break by charging it away from the side of your bed. It can be tempting to scroll through endless videos and miss your bedtime! If cramming in school work before bed is keeping you up, try dividing up your school work throughout the day. A little during lunch, a little before dinner, a little before socializing and before you know it you'll only have a short bit to finish before bed! (This will also help you lower stress levels and feel less overwhelmed).
3) As you've probably already guessed (and we've mentioned a few times here) one of the largest school related acne causes is stress! Keeping a health state of mind goes a long way in maintaining a clear complexion and a happy outlook on life. Although that may seem unattainable at times, it might not be as impossible as you'd think.
Our Solution: Beyond surrounding yourself with a supportive group, there are a few things you can do for yourself to manage stress. Take a few minutes each morning to sit, breathe and reflect on what your goals are, what makes you happy and anything else that calms you! Plan little moments in your day that are solely for you and bring YOU happiness. Whether that's enjoying a cup of tea by the window, soaking in sunshine (vitamin D is great for mental health), or maybe just taking the longer way to class and allowing yourself to take in your surroundings and daydream a little, simply do a little something for YOU.
If you're interested in joining our Communitea on FaceBook or Instagram we'd love for you to share your day with us and get more helpful beauty + wellness tips from ourselves and others like you! 
Subscribe to our Newsletter
Subscribe to our newsletter and get 10% off your first purchase
IT'S NOT JUST
TEA

, IT'S A LIFESTYLE