Healthy Slow Cooker & Crock Pot Recipes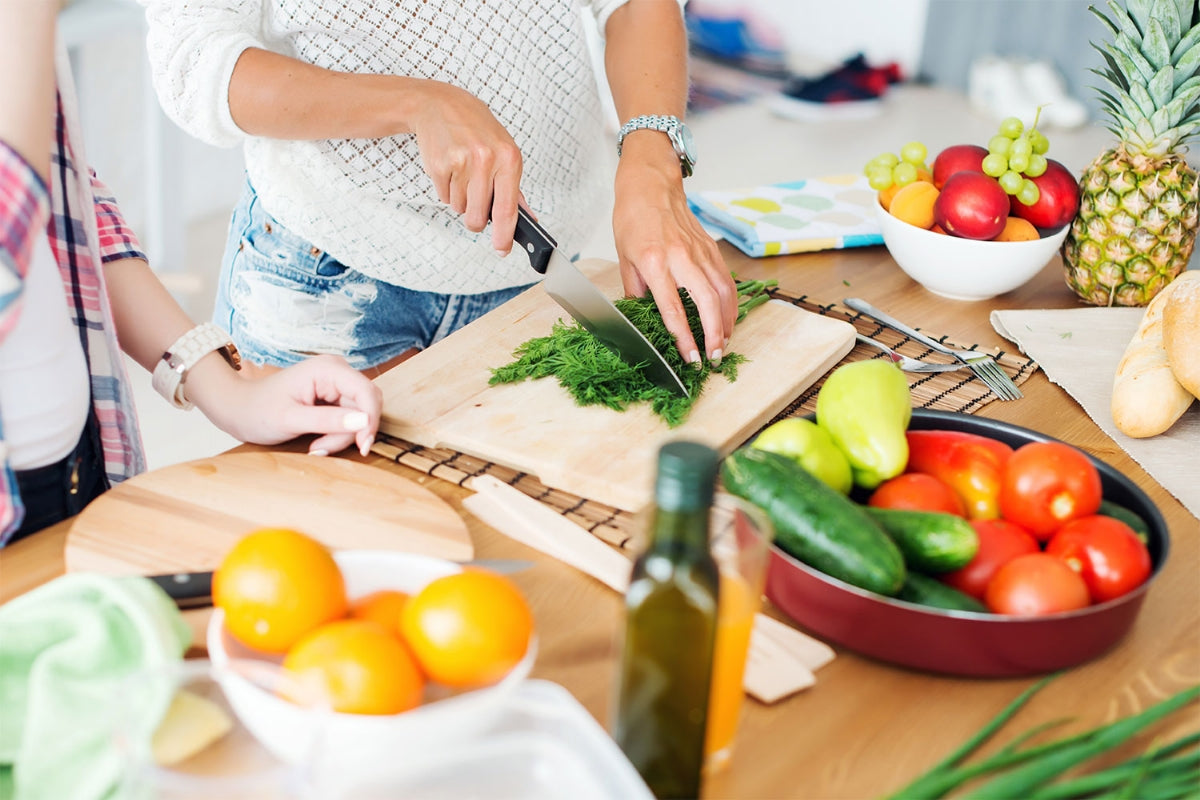 With all of the stress of the day, sometimes it's hard to come home and cook a healthy balanced meal for your family.  Too often we grab something quick, such as fast food on the way home, and that can get pretty unhealthy, fast!  A crockpot is a great tool when you need to throw together a nutritious meal rather quickly.  Let the crockpot do all of the work for you while eating healthy at the same time! Below are 18 healthy crockpot recipes that you can make your family when you are in a jam. For easy preparation, you can also prepare the ingredients ahead of time, so when the time comes to cook, you can just dump the ingredients into the crockpot.  
Ingredients 
2 pounds boneless, skinless chicken breasts

1 can (14-ounces) artichoke hearts, drained and chopped into 1/2-inch pieces

3 ounces julienne-cut sun-dried tomatoes (or cut sun-dried tomatoes into strips)

1 cup Annie's Naturals Lite Goddess salad dressing (or use Light Creamy Italian or Ceasar dressing) 
Directions 
Ideal slow cooker size: 4-Quart.

Coat your slow cooker insert with non-stick spray.

Place chicken in the slow cooker and top with chopped artichoke hearts and sun-dried tomatoes.

Pour the salad dressing over the top of the chicken and vegetables.

Cover and cook on LOW 4 to 6 hours, or until the chicken is tender.
Ingredients 

2 lbs lean beef eye roast, trimmed (or top round roast)

1 cup low sodium beef broth

1/3 cup balsamic vinegar

2 tsp Worcestershire sauce

1 tsp soy sauce 

1 tbsp brown sugar 

1/4 teaspoon red pepper flakes

4 cloves garlic, chopped
Directions 
Add the beef to the slow cooker. Mix together the remaining ingredients and pour over the beef.

Cook on low for 8 hours. When ready, shred or slice and serve with the jus leftover in the slow cooker. 
Original Recipe 
Ingredients 

1 lb. boneless skinless chicken breast

1 lb. boneless skinless chicken thighs

1/2 lb. tomatillos, husked and quartered

2 poblano peppers, seeded and chopped (use bell peppers for less heat)

1 jalapeno peppers, seeded and chopped (leave seeds in for more heat)

1 onion, sliced

1/3 cup cilantro, chopped

1 tbsp. soy sauce

2 tsp. cumin

Salt and pepper
Directions
Place the chicken in the slow cooker and top with the remaining ingredients.

Cook for 4 hours or until chicken shreds easily with a fork.
Ingredients 

1 (2 pound) pork tenderloin

2 cups onion, sliced

1/2 cup water

3/4 cup red wine

3 tablespoons soy sauce

3 tablespoons minced garlic freshly ground black pepper to taste 
Directions 
Place pork tenderloin in a slow cooker with sliced onions. 

Pour water, wine, and soy sauce over top, turning pork to coat. 

Spread garlic over the pork, leaving as much on top of roast as possible. 

Sprinkle with pepper
Subscribe to our Newsletter
Subscribe to our newsletter and get 10% off your first purchase
IT'S NOT JUST
TEA

, IT'S A LIFESTYLE