Gut Health Smoothie Bowl Recipe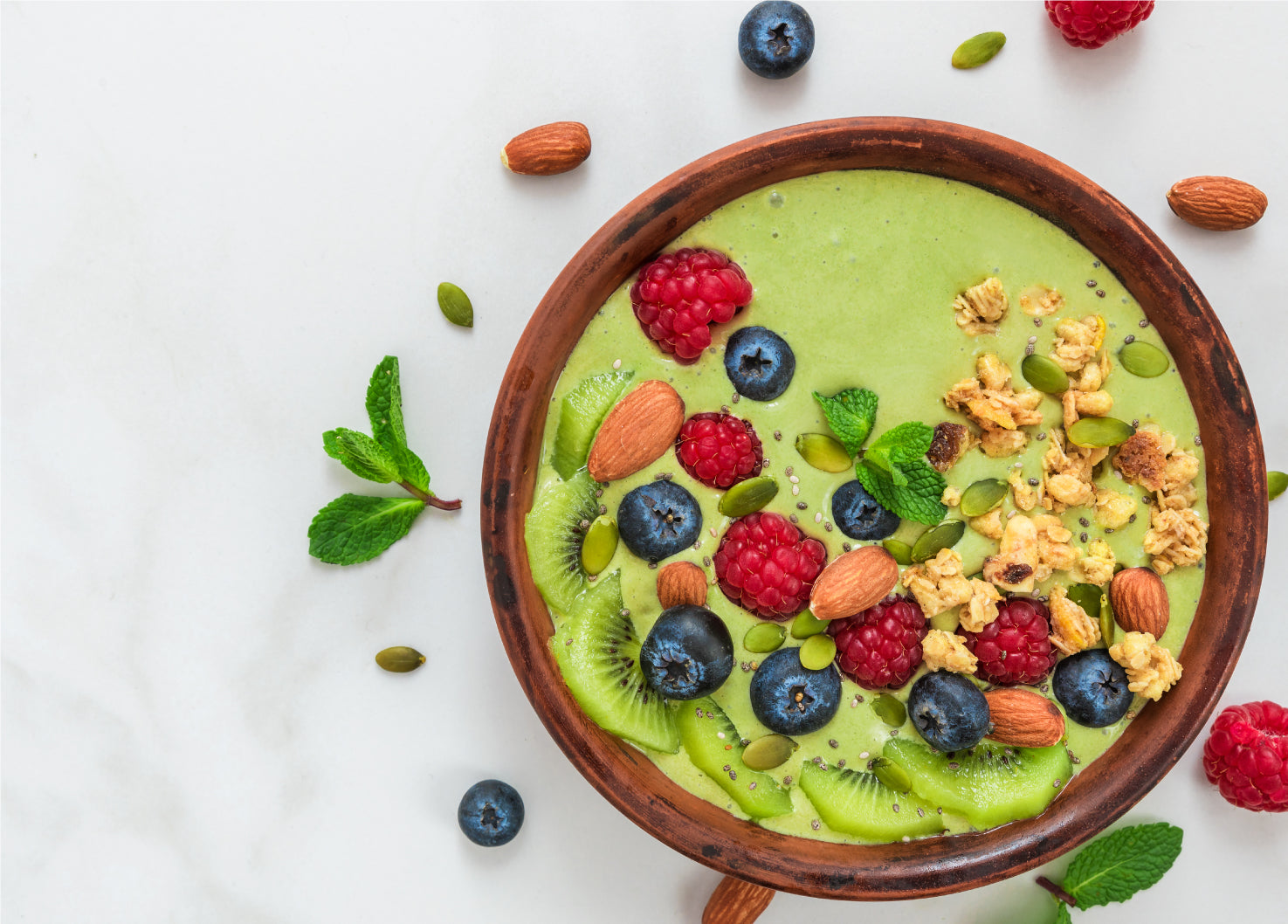 Stress, lack of nutrition, physical inactivity, and alcohol can throw the gut microbiome out of balance. Gut health not only plays an important role in having a clear complexion but also with overall health and wellness. So, we decided to whip up a delicious smoothie bowl packed with superfood ingredients, probiotics and prebiotics to balance your belly and help contribute to your health + fitness journey. Give it a try and share with us on instagram @teamiblends to let us know what you think!
Ingredients:
1 Cup of Frozen Pineapple
1/2 Cup of Frozen Mango
1 Frozen Banana
Splash of Almond or Coconut Milk
1/3 Cup of Granola 
Blueberries and/or Raspberries
Directions:
1) Blend frozen pineapple, mango, banana and coconut milk together
2) Blend in a scoop of Superfood Greens and Gut Love
3) Pour into a bowl and top with granola, blueberries and raspberries!
4) Enjoy ;)
Subscribe to our Newsletter
Subscribe to our newsletter and get 10% off your first purchase
IT'S NOT JUST
TEA

, IT'S A LIFESTYLE