Delicious + Healthy Butterfly Tea Recipes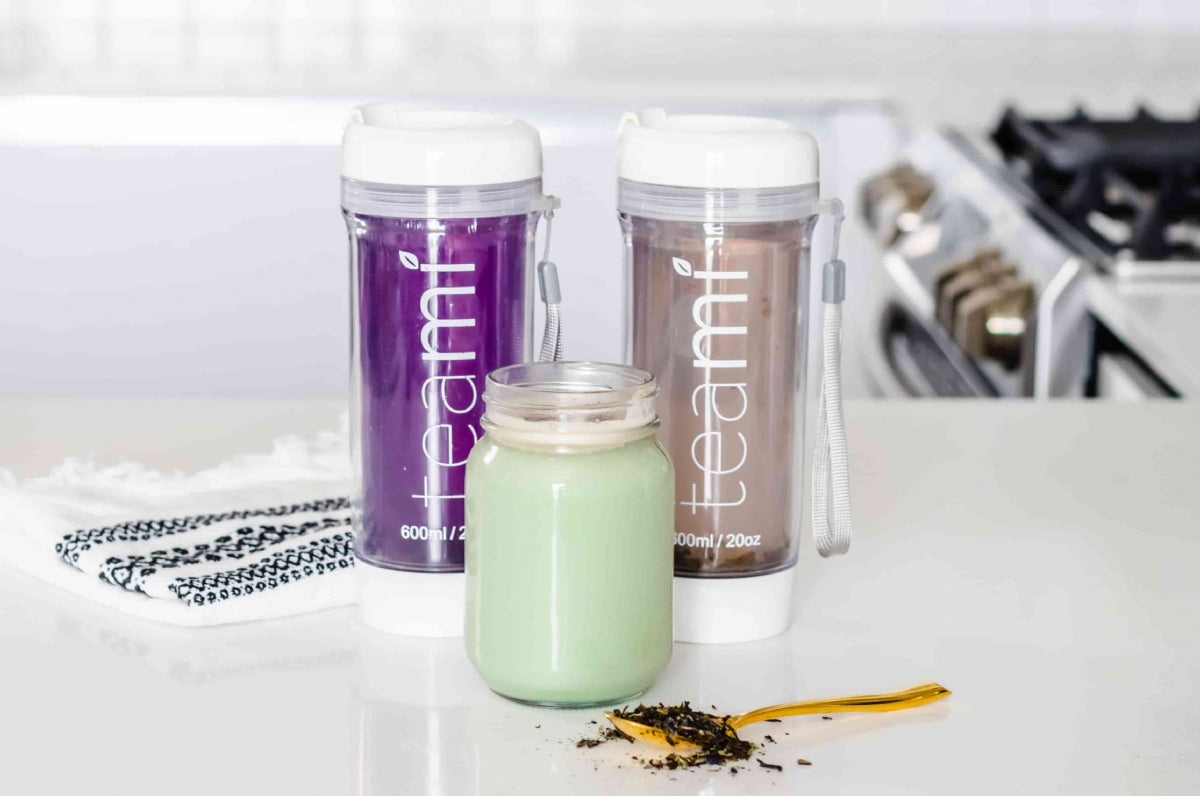 Teami's brand new Butterfly Tea is a color-changing beauty & health elixir that is packed with antioxidants to boost your health from the inside out!
Just one teaspoon of this naturally colorful tea will work to boost your skin's radiance, reduce inflammation & migraines, and aid in your digestion! Watch this tea turn into a rich blue color when you add hot water, and add lemon to see a galaxy of purple sensation! Finally, you can top it with some honey to reveal a gorgeous baby pink color!
Its power-packed trio of ingredients each have their own special benefits that make this tea burst with benefits for you - from head to toe!
Butterfly Pea Flower
Butterfly pea flower is derived from Asia and known as the 'beauty tea'! It is boosting with antioxidants. They help us fight off anything that wants to potentially damage our bodies! Their main job is to help our immune system, skin health, and protect us from bad cells forming.
This flower is also known for its anti-aging properties and ability to reduce stress/anxiety!
Jasmine Tea
Jasmine tea is derived from China and a blend of green, white, and black tea with jasmine flowers. This herbal tea promotes radiant skin, aids in heart health, & boosts your immune system!
Stevia
Stevia is a sugar replacement that has no calories and is derived from a plant! This alternative to harmful white sugar aids in weight loss and can aid in blood sugar levels! 
If you're looking for creative ways to use your Butterfly Tea, look no further! Here are two of our favorite recipes to use your newest blend!
Galaxy Tea
Ingredients:
1 tsp Butterfly Tea
8 oz hot water
Lemon or lime to taste
Honey to taste
Ice (optional)
Warm up the water in the microwave or in a kettle. Add in the Butterfly Tea and let steep for 4-6 minutes. The tea will come out a lovely deep blue color! For a fun color change, add in either lemon or lime juice and honey, and watch your tea bloom from blue to purple and pink!
If you prefer tea iced, simply pour the steeped tea over ice and wait for it to cool down. To kick it up a notch, add crushed ice in a tumbler, pour the tea over, and enjoy a color-changing slushie (after documenting on Insta, of course)!
Butterfly Latte
Ingredients:
½ cup coconut milk
⅔ cup brewed Butterfly Tea
1 teaspoon cacao butter
½ teaspoon coconut oil
Pinch of sea salt (optional, but recommended!)
Honey to taste
Brew the Butterfly Tea by steeping 1 teaspoon of the tea for 4 to 6 minutes in 6oz of hot water.
In the meantime, gently heat the coconut milk over the stove, adding in the cacao butter and coconut oil to melt. Add the pinch of sea salt and honey until everything is warmed through and well dissolved.
Once the tea has been steeped to a rich blue, add it along with the warmed milk to a high-speed blender. Blend everything well until light and frothy. Be very careful about the pressure that will build up in the blender. Gently pour into your favorite mug, sprinkle with your fave spices, and enjoy another Instagram-worthy drink!
Watch the video below!
Love,
Adi Arezzini | @adiarezzini
Co-Founder + CEO, Teami Blends
Certified Holistic Nutrition Coach
---
Get the Teami Butterfly Tea
Subscribe to our Newsletter
Subscribe to our newsletter and get 10% off your first purchase
IT'S NOT JUST
TEA

, IT'S A LIFESTYLE