Teami Aloe, Organic Skin Hydration Gel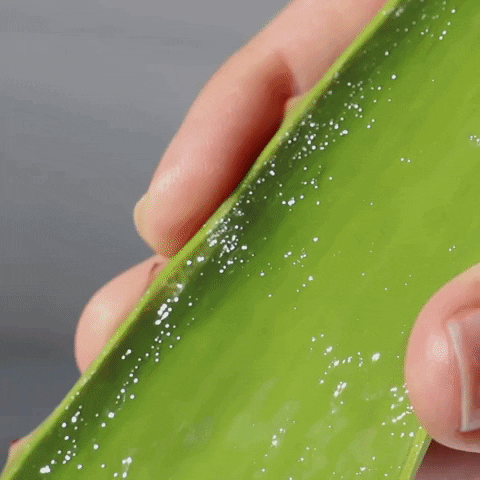 Subscription Benefits
Save $ on every order
Skip orders anytime
Customize your order
Earn 2x Rewards Points
Our most versatile skincare product yet, Teami Aloe is an organic, multi-purpose powerhouse! The Aloe Vera plant has been regarded as "Nature's Miracle Plant" because of its high antioxidant, electrolyte and enzyme content. It also contains Vitamins A and C which are very nourishing for the skin.

Choose how you use, Teami Aloe is a multi-purpose beauty hero:
Moisturizer - hydrates + nourishes all skin types 
Natural After Sun Care - soothes, cools and calms skin
Natural Hand Balm - freshens skin naturally 
Therapeutic Aloe Vera Gel - face / body / hair 
Skin Soother - perfect for skin irritations
We created this 100% plant-based formula by blending some of the most incredible botanical + herbal skincare heroes: Aloe Vera, Witch Hazel, Oregano, Neroli, Tea Tree, Lemon Balm, Burdock, Irish Moss, Manuka Honey, Rosemary Oil, Peppermint Oil and Elderberry.
Replenish your skin with our ultra-hydrating Teami Aloe!
Aloe Barbadensis Leaf Juice*, Glycerol, Hamamelis Virginiana (Witch Hazel) Oil*, Melaleuca alternifolia (tea tree) hydrosol water, Citrus Aurantium Amara (Neroli) distillate, Decyl Glucoside, Cellulose Gum, Melissa Officinalis (Lemon Balm) Distillate Water*, Ganoderma lucidum (Mushroom) Powder*, Glycerin and water and Chondrus Crispus (Irish moss) extract, Leptospermum scoparium (Manuka) mel, Rosmarinus officinalis (Rosemary) Oil, Mentha Piperita (Peppermint) Oil*, Glycerin and Water and Allium Cepa (Onion) Bulb Extract, Allium Sativum (Garlic) Bulb Extract (and) Propylene Glycol, Origanum Vulgare Flower/Leaf/Stem Distillate Water*, Arctium
Lappa (Burdock) Root Extract*, Phenoxyethanol and Ethylhexylglycerin.
* after an ingredient indicates that it is an Organic ingredient!
Our All-Natural Teami Aloe formula is concentrated, apply your desired amount to hands, face and body!
Size: 4oz
These statements have not been evaluated by the Food and Drug Administration. This product is not intended to diagnose, treat, cure, or prevent any disease.
Customer Reviews
Sorry there are no reviews for your selected category yet.
Skin Concerns:
Acne, Pores
LOVE LOVE LOVE!
I bought this a few months ago, not too long after it came out AND I LOVE IT! It feels good on my skin and does not leave a sticky feel afterwards. Once it dries, my skin feels super hydrated and soft. Definitely, RECOMMEND!
Skin Concerns:
Acne, Oiliness
Best morning moisturizer
I have oily acne prone skin and I was on the hunt for a gel based moisturizer for the morning time. This moisturizer doesn't break me out and leaves a nice little glow to the skin!
I also havent had any problems with it making me more oily! Love it!
Is it a gel or a soap?
Very sticky and foamy so I decide to use it as my face wash. Not what I am expected.
Hey there! Teami Aloe can be used in so man different ways, Use it as a moisturizer for soft, healthy, and young-looking skin. Apply to minor burns to soothe away the sting. Use it after shaving to reduce razor burn, as a conditioner for lustrous locks, as a refreshing pre-makeup moisturizer.


Frequently Asked Questions
Subscribe to our Newsletter
Subscribe to our newsletter and get 10% off your first purchase
IT'S NOT JUST
TEA

, IT'S A LIFESTYLE