Aloe, Organic Skin Hydration Gel
Aloe, Organic Skin Hydration Gel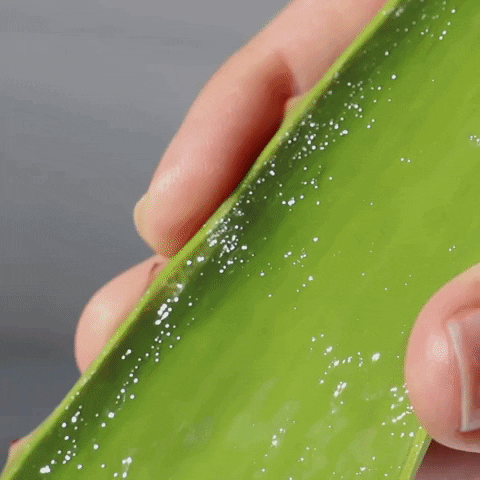 Our most versatile skincare product yet, Teami Aloe is an organic, multi-purpose powerhouse! The Aloe Vera plant has been regarded as "Nature's Miracle Plant" because of its high antioxidant, electrolyte and enzyme content. It also contains Vitamins A and C which are very nourishing for the skin.

Choose how you use, Teami Aloe is a multi-purpose beauty hero:
Moisturizer - hydrates + nourishes all skin types 
Natural After Sun Care - soothes, cools and calms skin
Natural Hand Balm - freshens skin naturally 
Therapeutic Aloe Vera Gel - face / body / hair 
Skin Soother - perfect for skin irritations
We created this 100% plant-based formula by blending some of the most incredible botanical + herbal skincare heroes: Aloe Vera, Witch Hazel, Oregano, Neroli, Tea Tree, Lemon Balm, Burdock, Irish Moss, Manuka Honey, Rosemary Oil, Peppermint Oil and Elderberry.
Replenish your skin with our ultra-hydrating Teami Aloe!
Aloe Barbadensis Leaf Juice*, Glycerol, Hamamelis Virginiana (Witch Hazel) Oil*, Melaleuca alternifolia (tea tree) hydrosol water, Citrus Aurantium Amara (Neroli) distillate, Decyl Glucoside, Cellulose Gum, Melissa Officinalis (Lemon Balm) Distillate Water*, Ganoderma lucidum (Mushroom) Powder*, Glycerin and water and Chondrus Crispus (Irish moss) extract, Leptospermum scoparium (Manuka) mel, Rosmarinus officinalis (Rosemary) Oil, Mentha Piperita (Peppermint) Oil*, Glycerin and Water and Allium Cepa (Onion) Bulb Extract, Allium Sativum (Garlic) Bulb Extract (and) Propylene Glycol, Origanum Vulgare Flower/Leaf/Stem Distillate Water*, Arctium
Lappa (Burdock) Root Extract*, Phenoxyethanol and Ethylhexylglycerin.
* after an ingredient indicates that it is an Organic ingredient!
Our All-Natural Teami Aloe formula is concentrated, apply your desired amount to hands, face and body!
Size: 4oz
These statements have not been evaluated by the Food and Drug Administration. This product is not intended to diagnose, treat, cure, or prevent any disease.


Skin Concerns:
Anti-aging
Aloe,Elderberry, Tea Tree Goodness
All the key ingredients and antioxidants needed especially in today's world.
My favorite product
I always wanted an aloe that didn't have a funny smell and wasn't sticky. This is the perfect aloe! It goes on smooth & absorbs easily. Great for dehydrated skin.
Skin Concerns:
Acne, Anti-aging, Dryness, Sensitivity
Light
I have several products from Teami and I love them all! My fav is still the detox mask and now I have been using the aloe vera gel! Wow, light and nurturing. I don't like he smell of it but it feels great on the skin.
Subscribe to our Newsletter
Subscribe to our newsletter and get 10% off your first purchase
IT'S NOT JUST
TEA

, IT'S A LIFESTYLE