Gentle Superfood Liquid Cleanser
Gentle Superfood Liquid Cleanser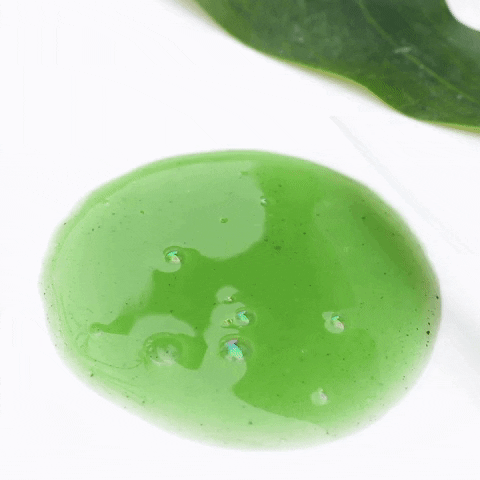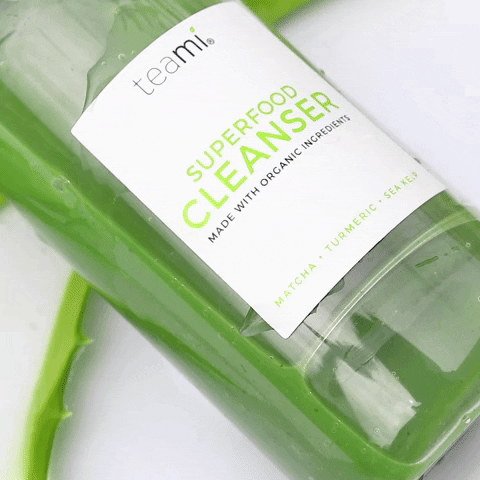 Our Teami Superfood Cleanser is an antioxidant-rich, daily cleanser that leaves your skin hydrated, nourished, and cleansed. Infused with nutrient-dense, beauty-boosting ingredients like matcha, apple, turmeric, and sea kelp, your skin will be soft, cleansed, and prepped for the next steps in your skincare routine!
Using clean, plant-based ingredients we designed it to deeply cleanse without stripping the skin of its' naturally occurring oils and minerals. 
Gentle + Effective for ALL skin types
Made with 76% ORGANIC ingredients!
Perfect for decongesting clogged pores 
Gently removes excess oil, dirt + makeup from skin 
Fights against environmental damage 
Does not leave a film of residue on skin (like most cleansers on the market)
Cleansing daily can kill acne-causing bacteria thanks to its' antiseptic and exfoliating properties 
P.S. Most cleansers use water as the main ingredient which can dehydrate the skin. Our Superfood Cleanser is created with a high-quality grade, pure Organic, Aloe Barbadensis leaf juice, which is naturally therapeutic to the skin. Long story short, we won't leave your skin high and dry!
Our Superfood Cleanser Promise:
Only Vegan and Plant-Based Ingredients  - Leaping Bunny Certified Cruelty-Free - Made with Organic Ingredients - Non-GMO - No Synthetic Dyes, No Fragrance, No Alcohol, No Harmful Chemicals, No Parabens, No Sulfate, and No Water.
Aloe Barbadensis Leaf Juice*, Cocamidopropyl Betaine, Decyl Glucoside, Propanediol Tapioca Starch, Xanthan Gum, Cellulose Gum, Chromium Oxide, Centipeda Cunninghamii (Cehami), Camellia Sinensis Leaf Powder* (Matcha Powder), Fucus Vesiculosus (Seaweed) Extract, Pyrus Malus (Apple) Fruit Extract, Glycerin and Water (Aqua) and Camellia Sinensis Leaf Extract, Glycerin and water and Macrocystis pyrifera (Sea Kelp) extract and phenoxyethanol, Glycerin and water and Chondrus Crispus (Irish moss) extract, Curcuma Longa (Turmeric) Root Powder*, Daucus Carota Sativa (Carrot) Seed Oil, Benzyl Alcohol (and) Salicylic Acid (and) Glycerin (and) Sorbic Acid, Phenoxyethanol (and) Ethylhexylglycerin
*Organic Ingredients
Dampen face with water. Apply 1 pump to palm and gently massage Superfood Cleanser onto face with fingertips in a circular motion until the entire face has been thoroughly cleansed.
Rinse clean with lukewarm water and gently pat dry. Use in your morning and night time routine!
Extra tip: Keep your Superfood Cleanser in your Skincare Fridge for an extra cooling + soothing effect while cleansing!
These statements have not been evaluated by the Food and Drug Administration. This product is not intended to diagnose, treat, cure, or prevent any disease.


Amazing
it smells great and makes your face feel smooth.
Wow
Now that I'm older I don't have breakouts like I used to; however they still happen, usually because of stress. My main issue is whiteheads. Every soap I've tried, no matter how good, allows my gross whiteheads to rear their ugly...heads at some point in the day. Extraction works wonders but it's not something I can afford all the time. I've been using this for about a month and haven't seen any whiteheads, especially around my nose area. My pores are getting clean and staying clean. Highly recommend.
Skin Concerns:
Acne, Anti-aging, Dark spots
AWESOMEEEEE!!!
this cleanser leaves my face feeling fresh as ever and it smells amazing!!!
Subscribe to our Newsletter
Subscribe to our newsletter and get 10% off your first purchase
IT'S NOT JUST
TEA

, IT'S A LIFESTYLE