Have a spa day at home! Our adorable Panda beauty band helps keep your hair out of your face as you put on your makeup, do a face mask or wash up! Its plush soft feel is comfy and stretches to fit your head! You can't help but smile when you put on our beauty band before starting your daily beauty regime. :)
Premium Plush Soft & Skin-Friendly Coral Fleece Material provide outstanding Softness for your skin.
Used as a beauty tool for face washing, cosmetics, face masks, facials or whenever you want to hold your hair in place.
One size fits most.
Perfect for that at-home spa experience.
Soft Plush Fabric with an elastic band and cute pink animal ears. ( We think it's a Panda! )
How to Use:
Put on our plush Panda beauty band on your head and pull the elastic to fit comfortably on your head! Apply face mask, facial or whatever your beauty plans are for the day!
Okay to clean using a regular washer.
Cutest and best thing ever
I love that I have one of these now! I got it with the scrub and mask bundle and I'm so happy!!! it's great for keeping hair out of your face while you do your skin care and it looks great on!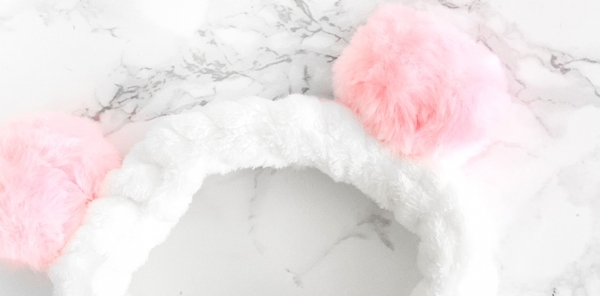 Subscribe to our Newsletter
Subscribe to our newsletter and get 10% off your first purchase
IT'S NOT JUST
TEA

, IT'S A LIFESTYLE