Teami Matcha is a Ceremonial Grade, USDA Organic Japanese Green Tea powder that has endless health benefits. Our Matcha Starter Set includes everything you need in order to make it at home!
Includes:
USDA Organic, Ceremonial Grade Matcha Green Tea, 4 oz
Ceramic Matcha Tea Bowl, Baby Pink or Pearl White
Organic Bamboo Whisk
Studies have shown Matcha Green Tea to:
Aids in weight management
Burns Calories
Boosts Metabolism
Increases Energy & Focus
High in Antioxidants
Detoxifies the Body
Can strengthen the immune system
Improves Cholesterol
Ceremonial Grade, USDA Organic Matcha Green Tea powder
Using 1 tsp, add matcha powder into your tea bowl
Add a bit of hot water and start whisking side to side in a zig-zag motion until small bubbles appear on the surface
Add more hot water
* Add your choice of milk to make it a latte!
Teami Matcha is a green tea and does contain natural plant based caffeine.
This statement has not been evaluated by the Food and Drug Administration. This product is not intended to diagnose, treat, cure, or prevent any disease
Teami Masha
the taste is amazing- love it!
i love it
i love it, its a really nice flavor. you only need a small amount
Easy to use
I have never made matcha tea before but using these made it very easy.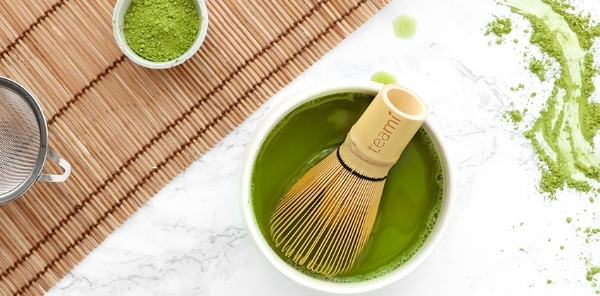 Subscribe to our Newsletter
Subscribe to our newsletter and get 10% off your first purchase
IT'S NOT JUST
TEA

, IT'S A LIFESTYLE