Want to be a Matcha Master? Our Matcha Pro Set has everything you need in order to add this superfood into your daily routine 
Matcha Green Tea is one of the healthiest, most powerful teas ever discovered. Made in Japan, our Ceremonial grade Matcha is USDA Organic and has a vibrant green color. 
Studies on Matcha Green Tea have shown:
High in Antioxidants
Accelerates Weight Loss
Detoxifies the Body
Burns Calories
Suppresses Cravings
Boosts Metabolism
Increases Sustainable Energy & Focus
Strengthens the Immune System
Improves Cholesterol
Our Matcha Pro Set includes:
Ceremonial Grade Matcha Green Tea Powder, 4oz
Matcha Ceramic Tea Bowl, perfect for preparing your matcha the traditional way 
Organic Bamboo Whisk froths the tea in the bowl to brings out the delicate flavor profiles 
Electric Frother, create a matcha latte at home
Teaspoon, easily scoop Matcha Powder
Sifter
This set has everything you need to make your perfect, delicious matcha green tea latte!
Matcha Green Tea, Ceremonial Grade 
Matcha
Love this great taste and will be trying out the chocolate next!
🍵
Two words...Energy Booster
I'm really enjoying this Matcha
I've always liked matcha in smoothies, as lattes or in other recipes but this one is better quality then some I've purchased in the past and now I enjoy it just on it own as well.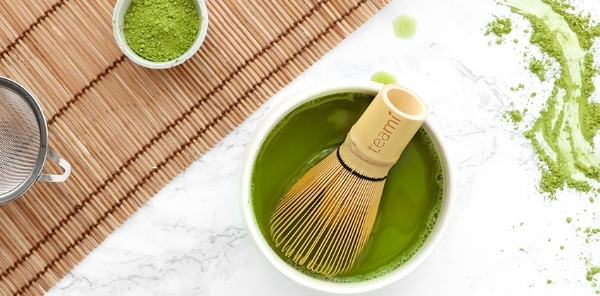 Subscribe to our Newsletter
Subscribe to our newsletter and get 10% off your first purchase
IT'S NOT JUST
TEA

, IT'S A LIFESTYLE